If you are facing the remote desktop not working on your Windows devices, you can fix these issues by following our methods. Undoubtedly this will help you to get out from remote desktop not working issue.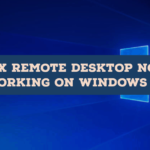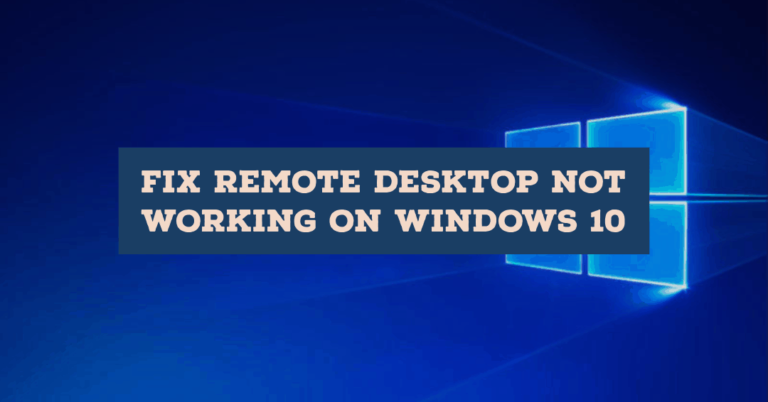 What is the Remote Desktop?
Remote desktop is the type of program which allows you to monitor your Computer desktop from any other place by connecting to any other devices also, you can access your desktop by using this remote desktop.
Advantages of Remote Desktop
You can access your PC from any location.
If your computer facing any problem when you aren't nearby your computer, you can fix the problem by using Remote desktop.
Remote Desktop is an awesome feature in Windows 10 but for some users facing this kind of issue like not working disconnected. So we gonna give you a good solution to fix remote desktop not working issues.
Also Check: How to Fix Error 0x80004005 On Windows
Best Ways to Fix Remote Desktop Not Working on Windows 10
There some methods are available to solve remote desktop not working issues on windows 10 if one method doesn't solve your problem just try another method. The following methods are easy, the only thing you should do, just follow our steps carefully.
1. Check Your Network Connection
The most important in the remote desktop, it needs an internet connection to connect with other devices. If Remote Desktop doesn't work for you then you should check the internet connection.
Still, if you're facing the Remote Desktop not working issue then you can follow the next method that might help you to avoid such issues.
2. Check Whether the Remote Desktop Enabled or Not
If you have some error in a Remote desktop or it's not working, At first you have to check whether your remote desktop settings enabled or not. Most of the people getting problems due to Remote desktop not Enabled.
Steps to Enable Remote Desktop
Open Control panel in your computer.
There you can find the System and Security option just click on it.
Now click on a System option and go to the system properties.
Click on the Remote tab and there you can find the Allow remote Assistant connections to this computer checkbox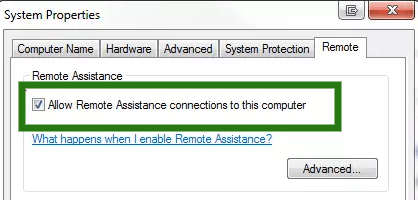 Make sure you have enabled the checkbox.
Now below the checkbox, you have a remote desktop option.
Click on an option of Allow connections only from computers running Remote desktop with network-level authentication.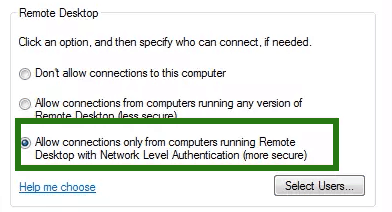 Then click on Apply and click OK.
3. Change Firewall Settings
If the above method doesn't work for you then use this method, it might get rid of remote desktop not working issue. This is the common issue for windows 10 users if the Firefall is blocked your remote desktop then you can not able to connect remote desktop to any other device.
Steps to change the Firefall Settings
Go to the Search box on your Windows and type Firewall.
There you can find the Windows Defender Firewall and open it.
Now Click on Allow an app or feature through Windows Firewall.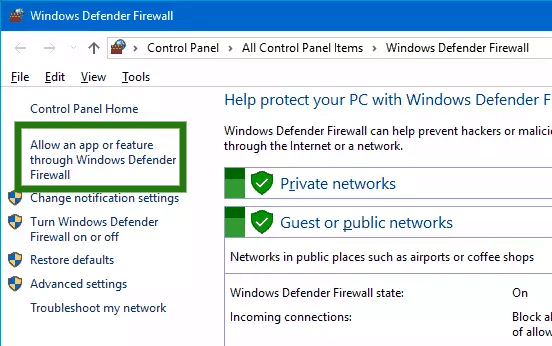 After that click on change settings.
Now you have the Allowed apps and Features screen.
Find Remote Desktop in the list and click on the checkbox.
After selecting the checkbox of Remote Desktop then click on OK.
After doing the above steps now try to connect Remote Desktop, it will work properly without any issues. Still, if you are facing Remote Desktop not working issues then try another method.
4. Add DWORD on Windows Registry Editor
This is another great method to solve the problem of Remote Desktop not working. To add DWORD on the windows Registry editor, just follow the below steps carefully.
Steps
Open the Run dialogue box by using the key (Windows+R).
Now type Regedit on the box and click on OK.
Once the Regedit Editor is opened then go to
HKEY_CURRENT_USER\Software\Microsoft\Terminal Server Client
Now you got the Terminal Server Client screen on the Right side.
Right-click on the screen anywhere then click on New and choose DWORD (32-Bit) value.
Now Enter the value name as UseURCP.
Also, give the Value data as 0 and click on OK.
After doing the above steps, just restart your Windows device and try to connect the Remote Desktop, it will work without any issues.
Final Verdict
We submitted the best solutions for the Remote Desktop not working issues on Windows 10. If you are facing those issues then try our above steps that might get rid of Remote Desktop not working issue.