With the development of Internet Technologies, live communication in the modern world is gradually decreasing. During the day we are busy at work, in the evenings we spend hours scrolling through social media, and do not have the time for making new friends and have live conversations.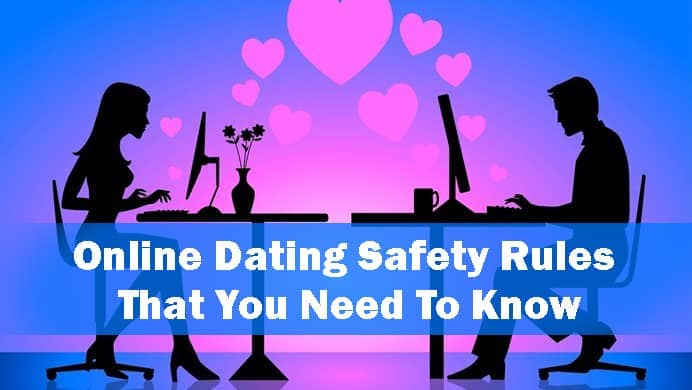 But it is very important to keep in touch with interesting people as much as possible in order to maintain peace of mind and simply for overall development. Dating sites quickly teach how to communicate informally, shy characters gain self-confidence and the fear of being rejected gradually disappears.
Check: Top 10 Discord Dating Servers | 100,000+ Active Users
About modern dating sites
Previously, in order to meet someone, one had to put an ad in a newspaper or contact various agencies, then wait a long time the get an answer. Nowadays, there are dating sites – a place where people can find one another and communicate while maintaining their anonymity at the same time. Such sites are a great opportunity to find not only like-minded people but also to gain marital bliss by meeting the right soul mate.
Popular online resources for dating and socializing
For those who want to enlarge their leisure activities, expand the circle of friends or find a soul mate, several dating sites are available, both in Russian and English, as well as in other languages. The latter is now gaining more popularity. Here are just a few of the well-known sites that have become very successful:
 Eharmony is a reputable, secure English language internet-platform with free registration and uses a unique matching technology. A suitable candidate for a long-term relationship is selected by the system based on psychological testing.
 Tinder is one of the most popular apps for online dating and partner search by using a set of given parameters (age and location). In the settings, you can set the "smart photos" option. In this case, the application itself selects and displays your best photos to the users.
 Edarling is a multilingual dating site for those seeking serious relationships and uses a scientific method for selecting candidates with a high degree of compatibility. This site is for Orthodox singles, as well as for elderly users and single parents.
Even on the most popular dating sites, where there is a mandatory registration, you can retain your anonymity. For complete anonymity, however, it is necessary to use the following recommendations:
Create a new social media account;
Purchase a separate SIM card;
Specify a backup email address when registering;
If possible, use photos created by a face generator app;
Buy a VIP account with incognito mode.
The rules for all such resources are very simple: Fill in the profile information as completely as possible. This will affect your profile visits and its display frequency to users from the opposite sex.
However, it should not be forgotten that you need to be extremely careful on the Internet. In order to remain anonymous, do not post every detail about yourself in your profile or in personal messages. Meetings should be best set up in public places. But inviting unfamiliar people to your home on the first day is not safe at all.
More on: How Technology Has Changed Dating | Dating App
Video chats for dating and the basics of safety
A relatively new phenomenon in the field of communication is video chats, which work on the principle of randomly connecting two different users to meet and chat. This is how most well-known services work:
 Chatroulette.com — This site lets you to anonymously communicate with random users both by video-cam and text messages. This is one of the first and largest of such sites, whose traffic reached 1.5 million people a day in 2010.
 CooMeet.com is a similar resource, but here the emphasis is on video chatting with girls. The system randomly selects a partner by just one click. One of the advantages that are worth highlighting is the HD-quality video for better and comfortable communication.
 CamSurf.com is a relatively new service for online communication with random users, launched in 2015. Not only has it the same functionality as previous sites, but also an improved security system. Owing to encryption, only you and your partner can read the correspondence.
Basics of secure communication for online chats
If you decide to start a new form of communication in anonymous chats, then you must follow the basic safety rules:
 Never trust outsiders with personal and confidential information. Maximum – your name. Keep your surname, address, and other contact information confidential. Scammers on the Internet are quite common.
 Check what gets caught in your picture. For example, is there any credit card or an open notebook with logins and passwords next to you? You may not even notice how your chat partner observes all this. At this point, it may be quite probable that he may use this data for his own purposes.
 Report abusive or inappropriate behavior of your chat partner to the resource administrator. Of course, there is no guarantee that the user will be blocked or any other measures taken, but it is still worth trying.
 Do not get into a conflict. If you are not getting along, just switch off the connection. Do not get led by provocations; do not engage in pointless arguments.
 Reject any indecent offers. Block such people and do not engage in any dialogue with them.
 Don't agree to any face-to-face meeting until you know the person well enough. Dating on the internet is still a controversial issue. Be wary of suggestions to meet in person after just a short chat.
With the development of the Internet, human communication has reached a new level. You can instantly connect with a person from another part of the world and communicate comfortably without fear or restrictions. It was difficult to imagine this even 20-30 years ago, but today it is absolutely an ordinary occurrence.
Just View: Best Discord Music Bots | Live your Server with DJ Music Bots
These online dating resources are a great opportunity to make new friends or just spend time chatting with an interesting person. However, you should always keep in mind the basic rules of safety while communicating on the Internet. Because you never know what kind of person is "on the other side of the monitor".
Source of information: https://coomeet.com/ro/anonymous