Agile methodologies are becoming increasingly popular among organisations in today's dynamic and fast-paced business landscape as a means for organisations to drive the success of projects and deliver value to their customers. Professionals who have received training to become Certified ScrumMasters (CSM) have a significant advantage when it comes to transforming their approach to Agile project management as Agile practices become more widespread.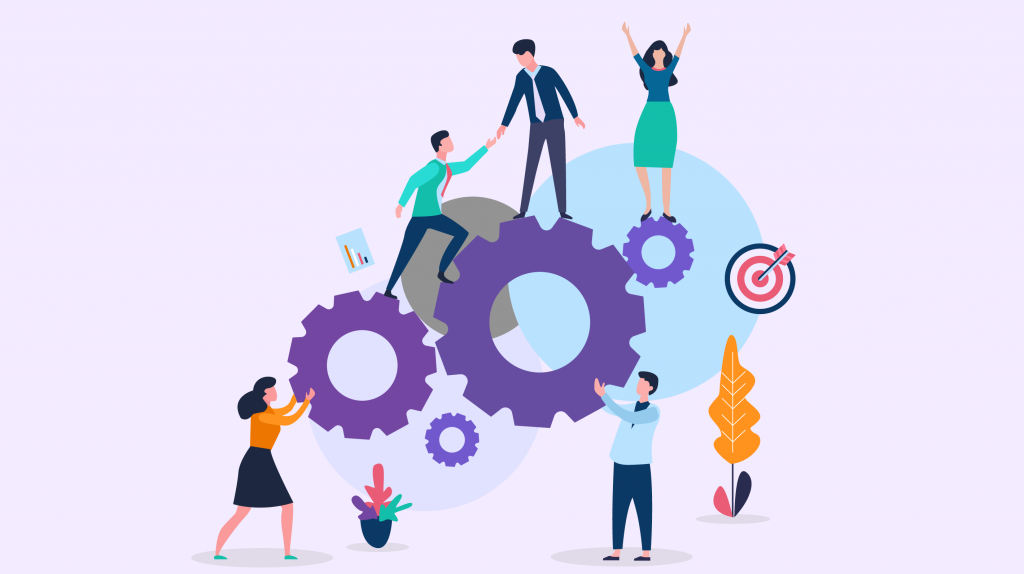 Individuals who successfully complete a CSM course or training are equipped with the knowledge, skills, and mindset necessary to excel in their roles as ScrumMasters and successfully navigate the complexities of Agile projects. In this article, the transformative impact that Certified Scrum Master training can have on an individual's approach to Agile project management is investigated.
Also read: Brief Guide to Creating Scroll-Stopping YouTube Thumbnails
Introduction:
First and foremost, Certified Scrum Master training imparts an in-depth knowledge of the Scrum framework, which serves as the foundation of Agile methodologies. Participants receive a comprehensive understanding of Scrum's roles, events, artefacts, and rules through the course of the training. With this understanding, individuals will be able to successfully implement Scrum practices and drive the success of their projects. This understanding lays the foundation for a holistic approach to Agile project management.
The development of an agile mindset is one of the most significant changes that can be brought about by participating in CSM training. Agile values and principles, such as customer collaboration, iterative development, and continuous improvement, are taught to participants, who then learn to embrace these values and principles.
Because of this shift in mentality, individuals are able to adopt an approach to project management that is flexible, adaptable, and focused on the customer. They shift their perspective to see difficulties as chances for personal development and technological advancement, which helps their teams develop a culture of resiliency and adaptability.
Strategies of CSM training.
The Certified Scrum Master (CSM) training places a strong emphasis on the importance of collaboration within Agile teams. Participants are taught strategies to facilitate effective communication, foster teamwork, and empower members of the teams they are a part of. They gain new perspectives on how to develop a culture of teamwork at their place of employment that fosters trust, creativity, and collective ownership. This emphasis on collaboration changes the way individuals engage with their teams, which helps to foster a sense of unity and shared purpose, which is what ultimately drives the success of the project.
The function of the ScrumMaster is an essential component of the Agile methodology for managing projects. Participants leave Certified ScrumMaster (CSM) training with a profound comprehension of the roles and responsibilities of the ScrumMaster.
They gain the knowledge necessary to remove roadblocks, facilitate Scrum events, and ensure that Agile principles are adhered to. Individuals who are equipped with this knowledge are better able to effectively guide their teams, cultivate transparency, and create an environment that is conducive to open communication and ongoing improvement.
Enhancement of project planning:
The enhancement of project planning and delivery is another primary focus of CSM training. Participants gain an understanding of how to prioritize work based on the value of customers, create realistic timelines, and break down work into tasks that are more easily manageable.
Individuals are now able to deliver projects in an iterative manner, collect feedback at regular intervals, and adapt their plans accordingly as a result of this shift in approach. The emphasis placed on continuous improvement helps to guarantee that projects are continually improved, which in turn enables increased levels of productivity as well as the delivery of more value.
CSM training provides individuals with the strategies necessary for effective stakeholder management. Stakeholder engagement is another essential component of Agile project management. Participants receive instruction in methods for collecting requirements, managing expectations, and ensuring the involvement of stakeholders throughout the entirety of the project.
This emphasis on stakeholder engagement changes the way individuals interact with stakeholders, which in turn fosters stronger relationships and creates a shared understanding of the goals and objectives of the project.
In addition, Certified Scrum Master training gives individuals the ability to make well-informed decisions while working within the Scrum framework. Participants walk away with new understandings of techniques for prioritization, risk management, and problem-solving strategies. Because of this, they are able to navigate the complexities of the project, make decisions based on the data collected, and align their actions with the Agile principles and the goals of the project.
Conflict Resolution and Managing Team Dynamics:
Individuals who participate in CSM training gain valuable skills in the areas of conflict resolution and effectively managing team dynamics. They learn strategies for resolving conflicts, fostering a positive culture within the team, and promoting effective collaboration. This enables ScrumMasters to create a harmonious and productive working environment, which ultimately results in improved performance from the team as a whole and the outcomes of the project.
Continuous Learning and Adaptation:
Certified Scrum Master training places a strong emphasis on the importance of Agile project management's use of continuous learning and adaptation. Participants are strongly encouraged to adopt a mentality that prioritises continuous improvement, actively seeks feedback, and adapts their strategies in light of what they have learned.
This makes it possible for ScrumMasters to guide their teams in a culture of continuous learning, which enables greater flexibility and adaptability in the face of shifting requirements and constraints imposed by the project.
Agile Metrics and Performance Measurement: Certified Scrum Master training teaches participants about the various methods of agile metrics and performance measurement. Participants are instructed on how to monitor key performance indicators, compile meaningful project data, and conduct metrics analysis in order to facilitate continuous improvement.
This makes it possible for ScrumMasters to make decisions based on the data, locate areas that could be improved, and effectively communicate the progress of the project and its success to stakeholders.
CSM training provides individuals with strategies for identifying, assessing, and mitigating project risks within an Agile context. These strategies are essential for agile project risk management. ScrumMasters are trained to be proactive in their risk management, to make informed decisions, and to ensure the success of their projects even in the face of unpredictability. This improves their ability to overcome challenges and deliver projects with the fewest possible risks while maximizing the potential benefits.
Scalability and Agile at the Enterprise Level:
The Certified Scrum Master (CSM) training course offers insights into scaling Agile practices at the enterprise level. Participants gain an understanding of frameworks such as the Scaled Agile Framework (SAFe) and the Large-Scale Scrum (LeSS), both of which make it possible for organisations to effectively implement Agile principles across multiple teams and projects. ScrumMasters are trained to acquire the knowledge and skills necessary to facilitate the scaling process, which ensures alignment, collaboration, and success in larger Agile projects.
Governance and Compliance for Agile Projects:
 The Certified Scrum Master (CSM) training emphasises the significance of governance and compliance for Agile projects. Participants are taught how to navigate regulatory requirements, how to maintain transparency, and how to ensure that organisational policies and standards are adhered to. This makes it possible for ScrumMasters to strike a balance between the Agile principles and the requirement for proper project governance, which ensures the success of the project while meeting compliance obligations.
Conclusion:
The Certified Scrum Master (CSM) training not only helps participants improve their knowledge and practical skills, but also gives them professional recognition. Earning a Certified Scrum Master (CSM) certification demonstrates both a commitment to professional development and an ability to successfully manage Agile projects. It improves one's credibility and opens the door to opportunities for career advancement and leadership roles in organisations that embrace Agile methodologies.
Certified Scrum Master training has a revolutionary effect on the way in which individuals approach Agile project management. Agile Certifications provides professionals with the knowledge and mindset necessary to drive successful Agile projects by enhancing their understanding of the Scrum framework, cultivating an Agile mindset, emphasizing collaboration, enhancing project planning and delivery, and promoting effective stakeholder engagement. Individuals who obtain their CSM certification gain recognition in their field and open doors to exciting career opportunities in the field of agile project management, which is constantly evolving.