Are you the developer or tester or the user who signs up many websites or apps for temporary purpose on basis. Then you know how hard is to get free virtual phone numbers for verification sms or otp to your private number. Because some websites are scam and fishy, and they may steal your identity or abuse you since they have your phone number.
Then stop using your private phone number and start using Free Virtual Phone Number for free to get sms and otp verification right away.
What is Free Virtual phone number?
Virtual phone number is a randomly generated phone number that can be used for a short period of time. Hence it can used to get sms or otp verification and even some sites provide s call verification also.
Also read:
How To Send Anonymous SMS To Anyone With Spoofed Number
How it works?
The websiters uses VoIP numbers and some buys many phone numbers and link it to their website, so that anyone can use their numbers. Some websiters use fake identities to buy the phone numbers, hence it provides total anonymous.
Advantages of using Free Virtual phone numbers
No need to use your private phone number.
No need for registration, since it is already registered and working.
Get free instant sms or otp to your virtual number.
Many phone numbers and many countries are available to choose.
Easily sign up with social media account for free.
Bypass otp and sms verification.
Earn money by referring contest provided by some apps.
Note: Do not use these numbers for any kinda illegal activities!
There are lot of sites to choose from but many sites are banned and shut downed now. And many free websites are especially spam. So here is the list of best sites.
Top 5 Free Virtual Phone Number Generator Sites
1

. 7sim

Another free website providing free virtual numbers. It has more than 70+ numbers online every day. And also the number is auto changed for every 3 hours. The real advantage is, that it can auto block messages from payment system and paid subscription. Also it has 30 countries to choose from.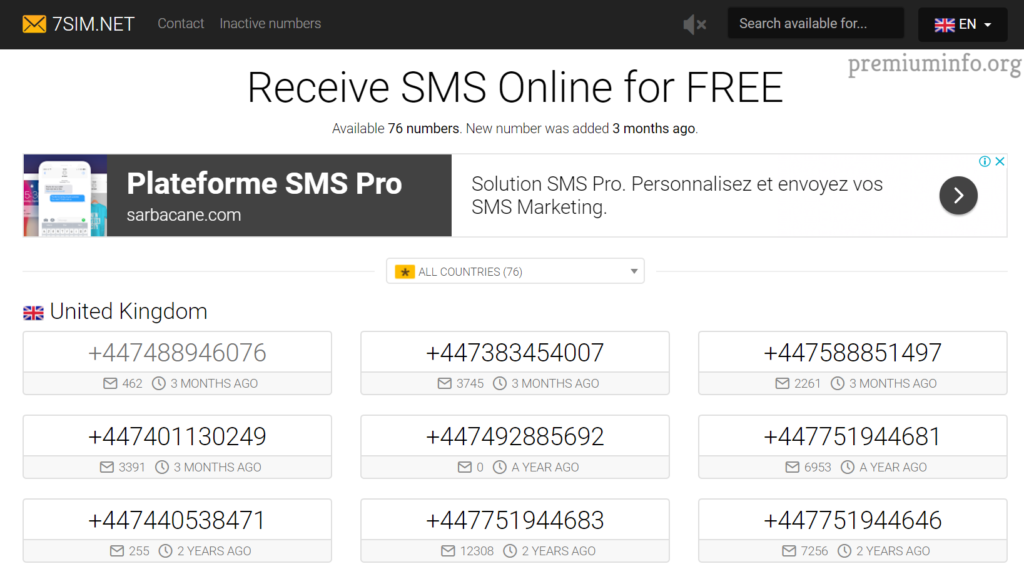 30 countries and 70+ free virtual numbers.
Auto deleted after 3 hours.
Provides higher security.
Plays tone when receiving message.
2

. Receive-smss

Very easy to use because it doesn't require user to login or signup. Simply just use any virtual phone number shown in the home page itself. Also voice messages are supported. Speed is pretty good, since messages are instantaneous. Easily handle multiple numbers at same time.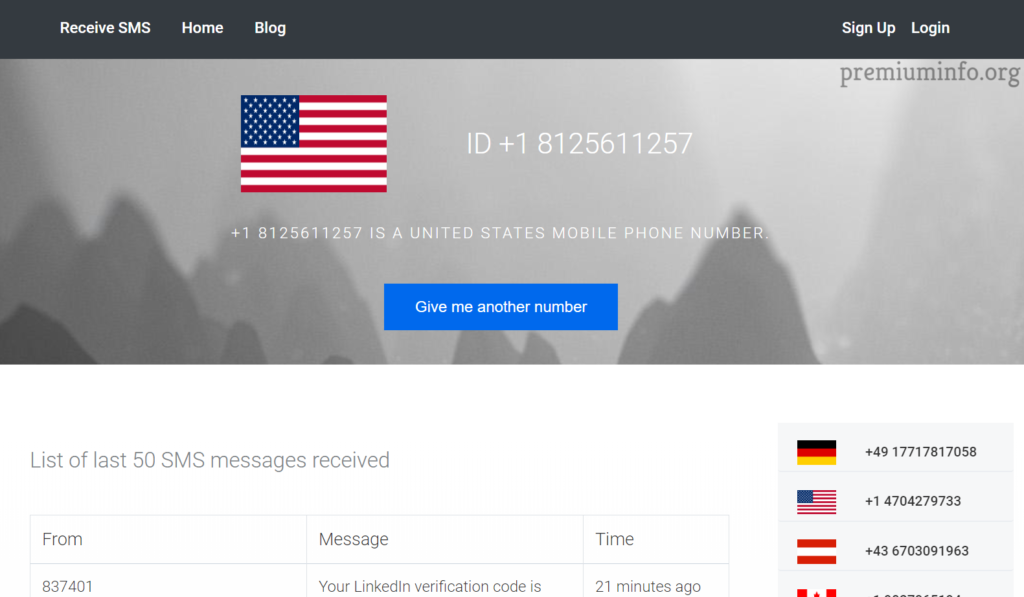 No need to register.
Many countries are supported.
Messages are deleted after 24 hours.
3

. Free-phone-num

Simple and best site to get virtual phone numbers. Because it is always online and provide you about 10+ plus working numbers online. It only provides US and Canada numbers, but pretty much all sites need a number from US, so it can work like charm. Also you can be able to send text from that temporary number as well.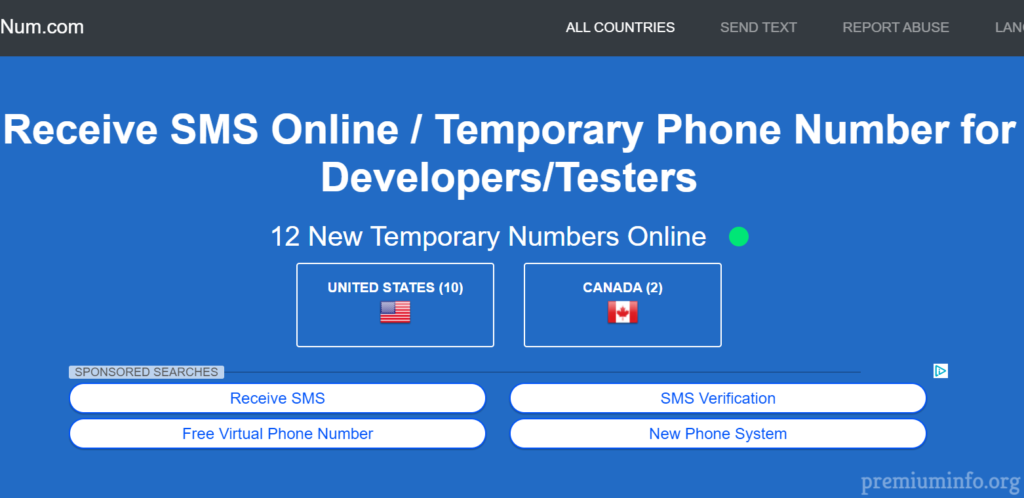 Free and easy to use.
Send and receive text to the number as long as you need.
Protects users privacy.
Only US and Canada.
4

. Sms-receive-free

Another free virtual number provider and it has some cool user interface. Also it has one of the best class security, so anyone can use without any worry. The phone numbers and the messages are auto deleted after 7 days. Receive many texts as you wish, but sadly it doesn't support sending sms.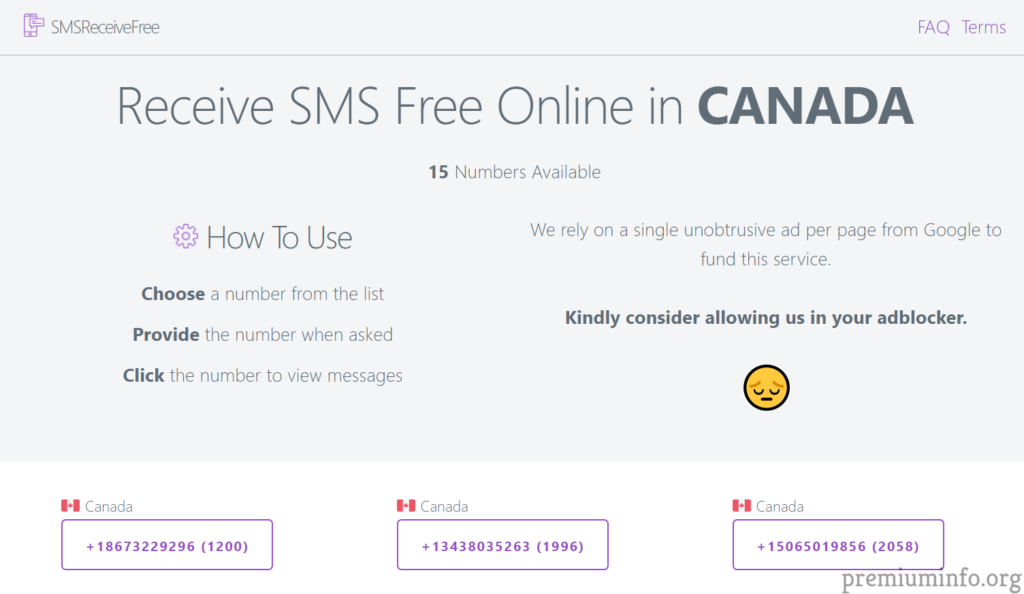 Fully free, no premium service.
Only for receiving messages.
30+ numbers available.
High privacy.
Sms-receive-free
5

. Sellaite

Completely simple and plain to use, because it only has one page. List of free virtual numbers are shown there, you can choose one of them and start getting messages instantly. It also supports voice verification messages. Also it shows the stats of signup activities in the chart menu.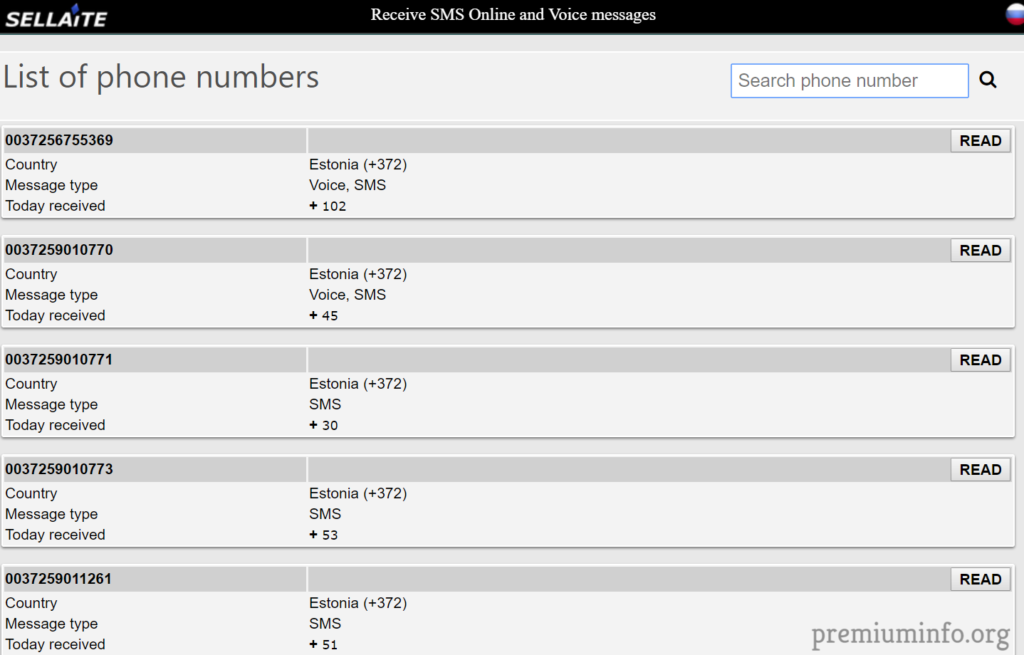 Very simple and easy to use.
Voice message support.
Also sms to email feature is available.
Switch to other number easily.
Bonus (SMS Receive for android)
If you are a developer or tester, then you have to use this virtual phone number daily. So every time you have to visit the website and check for the numbers right? Don't worry there is an app for android to handle your virtual phone numbers easily and also copy pasting is much easier.
Lot of countries available.
Multiple numbers can be used at same time.
No hidden fees, completely free.
Shows green when number comes online and red for offline.
No messages are blocked.
Note: No websites or apps mentioned above does not provide Indian virtual phone number, since India has a strict policy against legalizing the VoIP temporary numbers. Just check this out if you wanna know how to use Indian virtual private disposal number.
Conclusion
Use these Virtual phone numbers for good things. Never get involved in any illegal activities. Since most of the websites found online are scam and just redirects to ads, these are the best websites that I can find. I hope I helped you guys find the Best Free Virtual Phone Numbers for sms and otp verification.