You guys all know what File Sharing means, to send a file or document from one folder to another or one device to another device. Since we used hard storage like CD Drive, Hard Drive, USB Storage to store files and then share it to other devices in early days. But today it's modern era, everything is online and active and instantaneous. So, you can share files and fetch files from anywhere using Best Free Online File Sharing sites.
ADVANTAGES OF ONLINE FILE SHARING
You can save your hard disk storage.
Your data is safe and secure and don't need to worry about losing files.
Also, you and your friends can able to access the same file at the same time.
Junks or malicious data are automatically detected and erased by the cloud services.
There are both free and premium websites allow this service to enhance their user experience. Most probably you need to pay for more storage that most people won't need. So I'm here to help you guys to find the best ONLINE FREE FILE SHARING website, you could choose from. So without wasting time any further, let's get into the list.
Also Check:
How to Download Multiple Files With IDM Using Grabber
LIST OF ONLINE FREE FILE SHARING SITES
I have divided this list into two portions because one half is for the peoples who like to use file sharing professionally and regularly active and this half requires users to sign up on their sites. The other half is for the people who like to stay anonymous and no need for signing up, just share a file for a limited amount of time.
Best Free Online File Sharing Sites (Needs Registration)
1. GOOGLE DRIVE
You are all familiar with Google, so it's easy and convenient to use. You just need a google account to get this feature.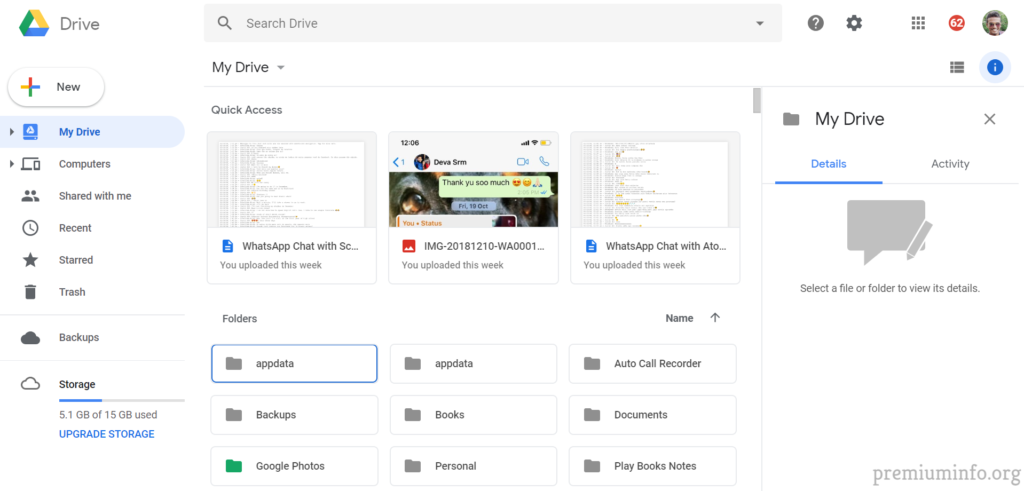 HIGHLIGHTS
Each user is given 15GB of free storage.
If you need more storage, it's just $1.99 for 100GB per month.
You can also collaborate this online feature with Google Products to stay online everytime.
It has an app for Android, IOS, Windows etc.
You can share you contents to anyone.
[maxbutton id="3″ url="https://www.google.com/drive/" text="GOOGLEDRIVE" ]
2. ONEDRIVE
This one is the product of MICROSOFT, if you are not familiar with google you can use this one as alternative. Windows 10 users are familiar with this. The main thought of this service is to collaborate tools of windows like Word, Excel, Powerpoint etc. to stay online and interact with other people, so they can edit also.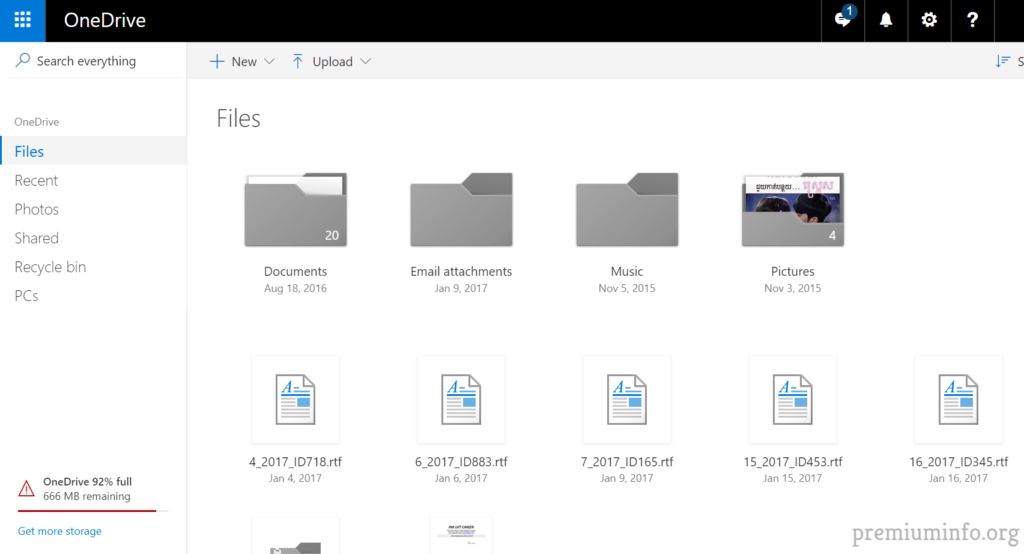 HIGHLIGHTS
Users get free storage of 5GB.
Organizes your files neat and keeping it safe.
Real-Time Notifications are included.
Let's you work Microsoft Office online.
[maxbutton id="3″ url="https://onedrive.live.com/about/signin/" text="ONEDRIVE" ]
3. DROPBOX
It's been around for a very long time, so it is used by many users on the internet and it's a popular one. Almost every site and social media asks user to save the file to DROPBOX. It has an ability to share files to one who do not have a Dropbox account by creating a link to download the file.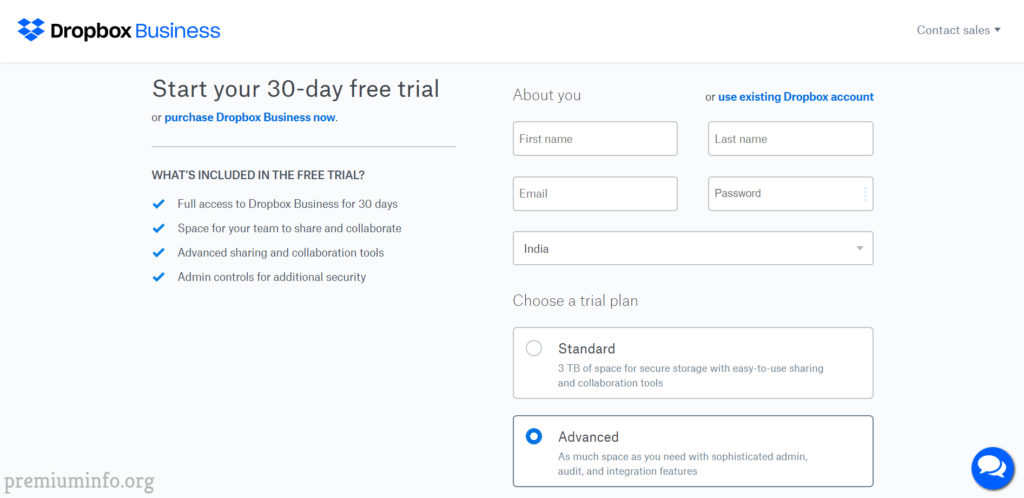 HIGHLIGHTS
It gives user only 2GB for a basic account.
Additionally you have to pay about $9.99 for 1TB per month.
You can share and collaborate the work with your employees.
It also provides an additional layer of security.
Easy to use
[maxbutton id="3″ url="https://www.dropbox.com/" text="DROPBOX" ]
4. BOX
This is a very secure file sharing site, it provides higher privacy and also provides a custom-made encryption algorithms to protect the user confidential. The admin can able to assign the permission to employees to edit the documents in a real-time for collaborative work.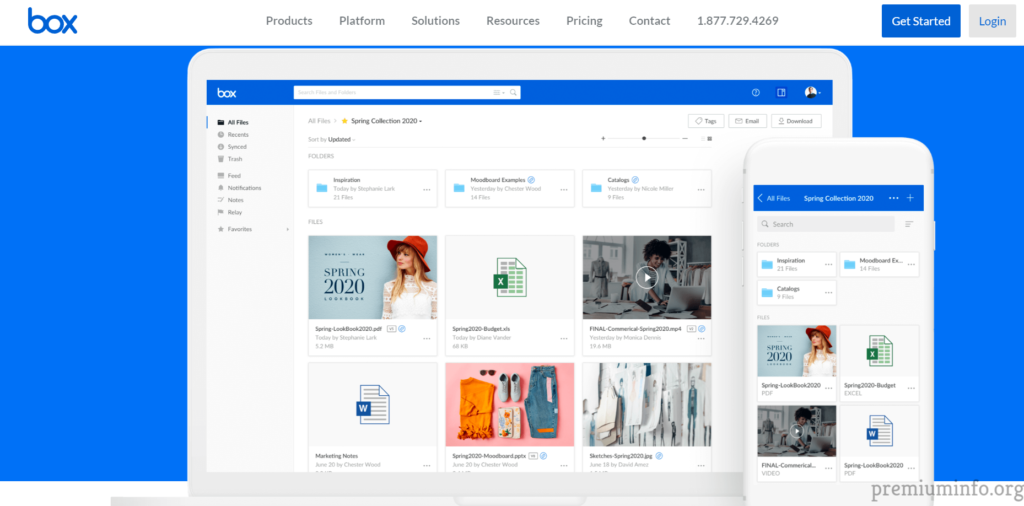 HIGHLIGHTS
Users given 10GB of free storage.
The free account limits the upload size upto 250MB only.
Also you can connect Google and Microsoft apps.
[maxbutton id="3″ url="https://www.box.com/en-in/home" text="BOX" ]
ONLINE FILE SHARING SITES (WITHOUT REGISTRATION)
5. ZIPPYSHARE
It is a free file sharing website and easy to use. Anyone can use it anywhere to send a file and access it from multiple location. Just drag a file to the site and click upload and it creates a link, use that link to download the file you have uploaded.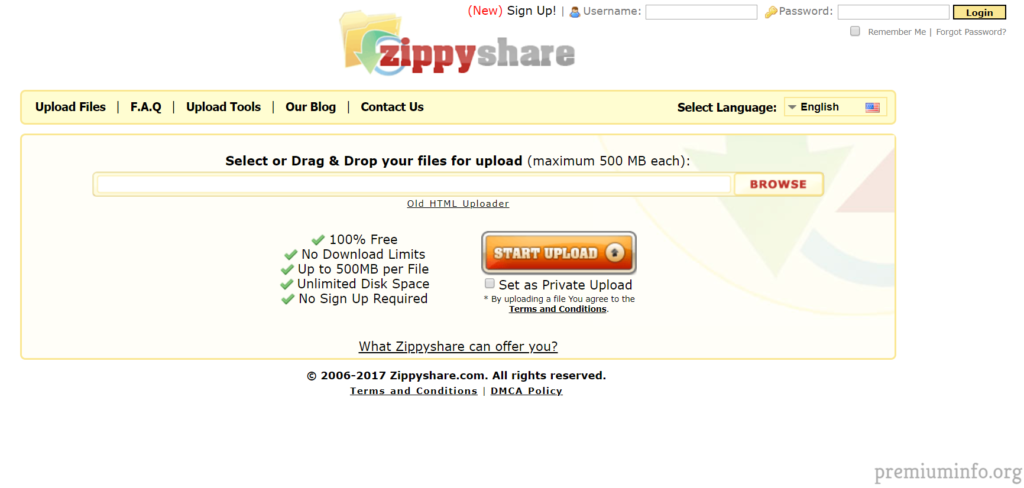 HIGHLIGHTS
No need to Sign Up.
You can able to upload about 500MB per file.
Unlimited download limit size.
Unlimited disk space.
[maxbutton id="3″ url="https://www.zippyshare.com/" text="ZIPPYSHARE" ]
6. WE TRANSFER
This site is popular for its simplicity. Because if you want to share a file quickly, you just have to pick a file you want to share and type in Email address that you want to share and click send BOOOM!. That's all.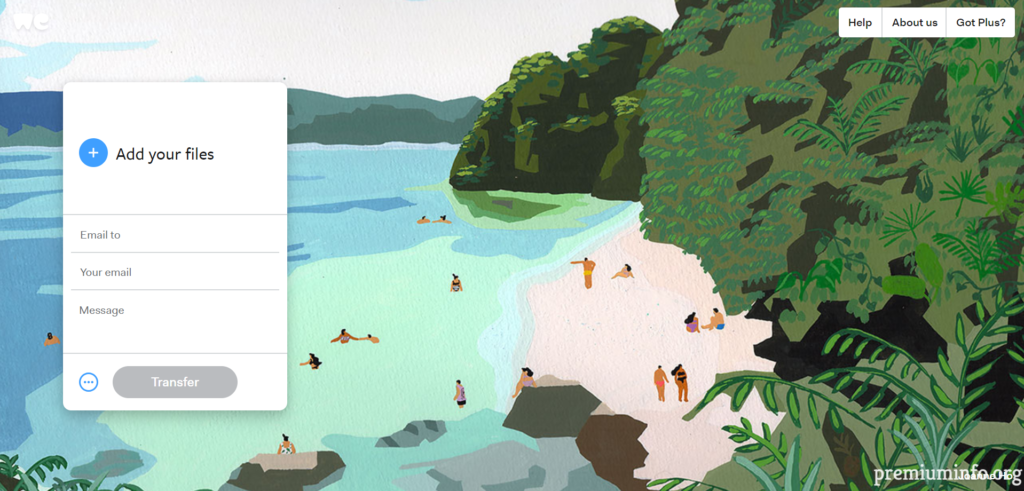 HIGHLIGHTS
No registration or signup needed.
Premium user can able to select the validity of the file.
Also you can able to set the password for the file that you shared.
Very quick and elegant.
[maxbutton id="3″ url="https://wetransfer.com/" text="WETRANSFER" ]
Also Check: How to Track Facebook Visitors Profile Without any Apps
7. FILEBIN
No premium features, just everything is free here. The concept is also very simple and the  even the webpage is very plain and simple. You just see a Upload Files button over there, all you need is to click that button and select the file you need and it creates a link. Share that link to download you file.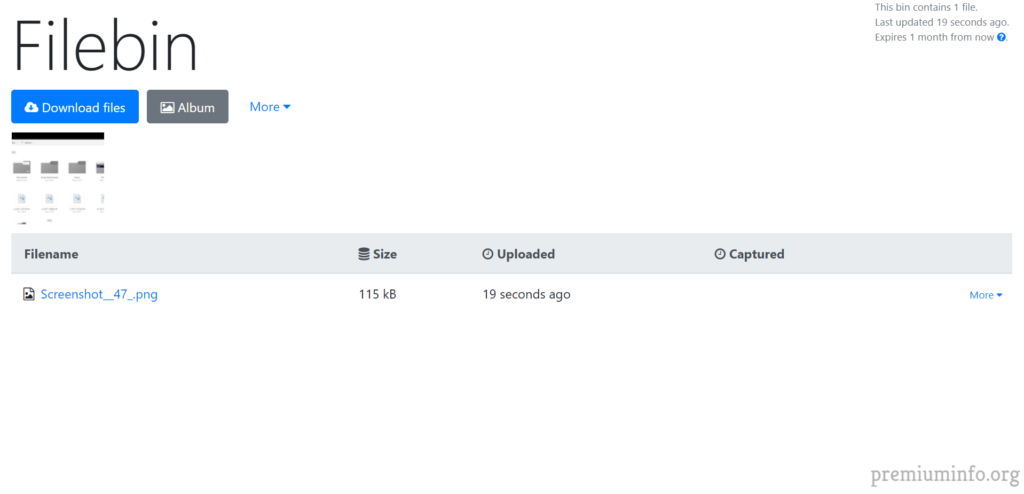 HIGHLIGHTS
No need for Registration.
Unlimited upload size.
Validity for 1 month.
[maxbutton id="3″ url="https://filebin.net/" text="FILEBIN" ]
8. FILE DROPPER
Again it is a simple free file sharing website and also a quick way to send a file immediately. Just upload your file and it generates a link to download your uploaded file. Just share the link to download.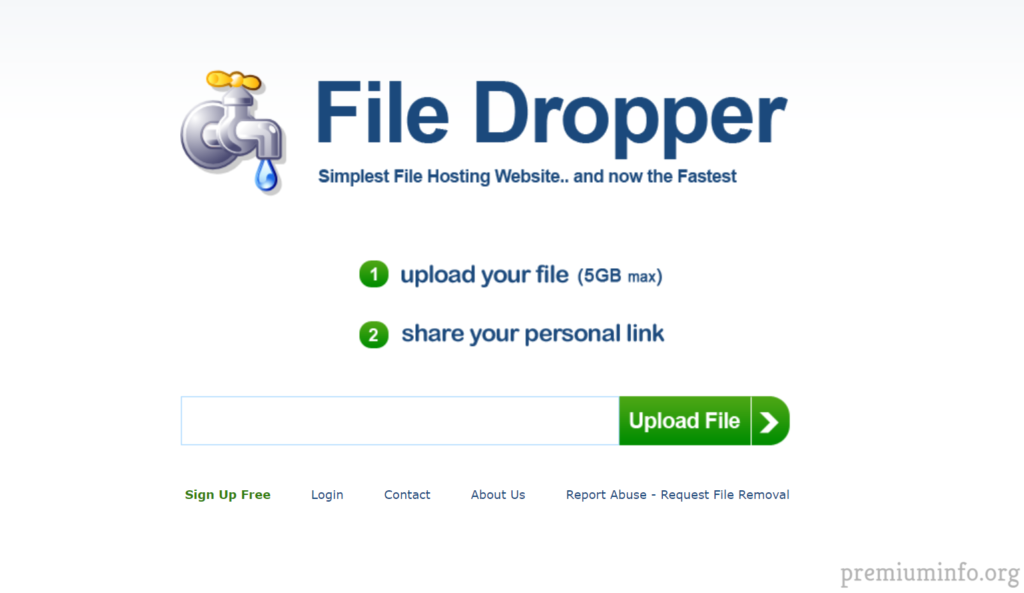 HIGHLIGHTS
Fast and Quick way to share files online.
Maximum upload size is 5GB.
Also you can embed the uploaded file to the website.
[maxbutton id="3″ url="https://www.filedropper.com/" text="FILEDROPPER" ]
Must Read: How to Convert Word to PDF Files Easily
9. TRANSFER BIG FILES
User can also able to transfer bigger files about 20GB. Because in Emails you can able to share only about small file. The advantage of this site is, you can able to create a custom download page for the file that you have uploaded.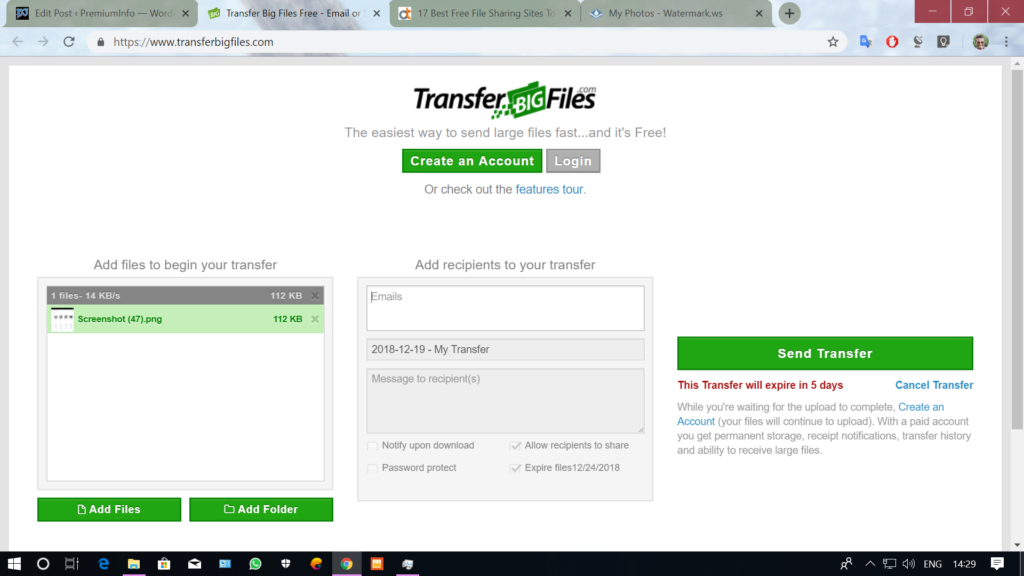 HIGHLIGHTS
Only 100MB for free users.
Notification when someone download your content.
Also your recipients can share the content you've uploaded.
Password protected.
[maxbutton id="3″ url="https://www.transferbigfiles.com/" text="TRANSFERBIGFILES" ]
CONCLUSION
Hence, here we are. The Online File Sharing sites are very handy today, so be sure what you are using and when to use which one. I hope I have helped you guys to find the best ONLINE FREE FILE SHARING websites. So if you have any doubts or clarifications just drop a comment below in the comment section and I'll be listening.