Torrent is one of the easiest way to transfer files to other people. There are millions of users who use torrent to share files daily. Many people use it to download cracks, newly released movies, games etc. But these things are illegal to do.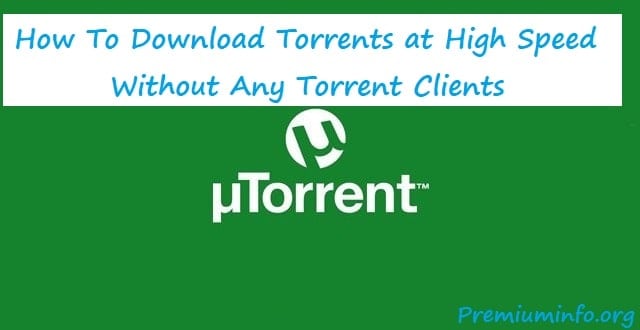 Those are copyrighted material and you cannot download and watch or play without creators permission. You can only download things legally that are allowed by their creators. Otherwise, they can take legal action against you for such activities.
Also Read:
However, people are getting smarter and download torrents after enabling any good VPN to hide their real ip address.
How to Download Torrents Without Using Torrent Clients
To download torrents you must have a torrent client installed on your computer. But now you don't need to worry about that because there are some sites who offer you to download torrents on cloud and then to your computer or mobile at high speed.
Bitport is one of the most popular cloud torrenting service provider. They allow you download torrents in their cloud and then to your pc at high speed.
1. To use bitport , firstly you need to create an account there.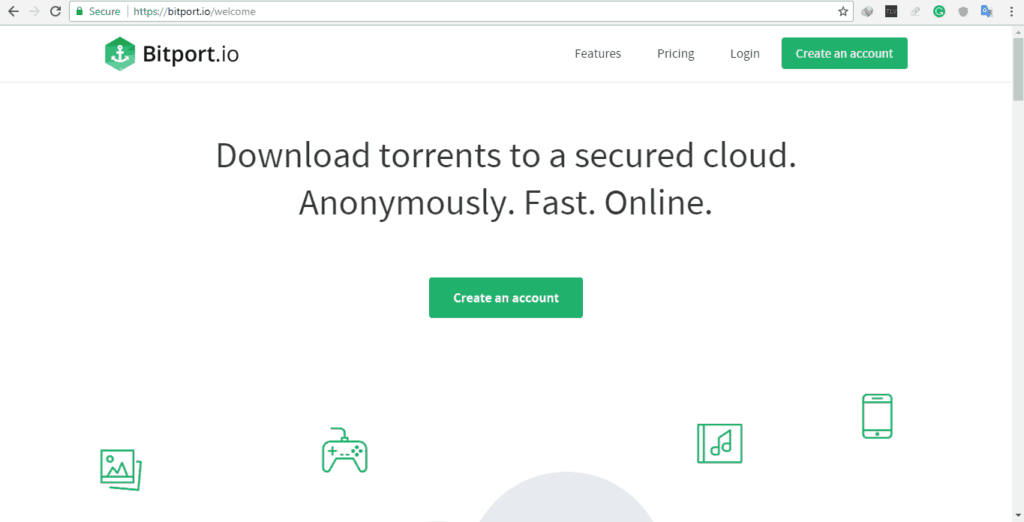 2. Then you will be asked to choose one of the plans. They give free but limited access but to their services if you don't download torrents regular then the free plan is good for you.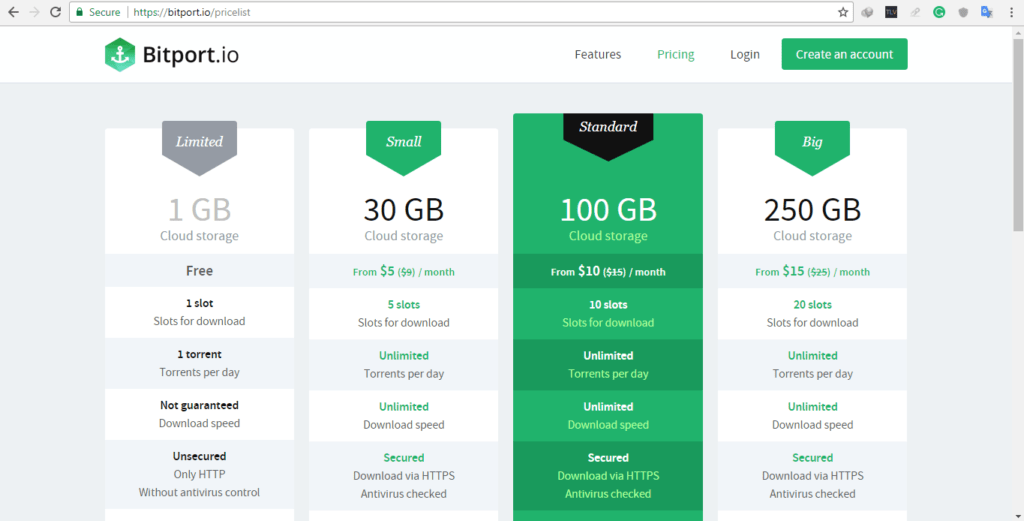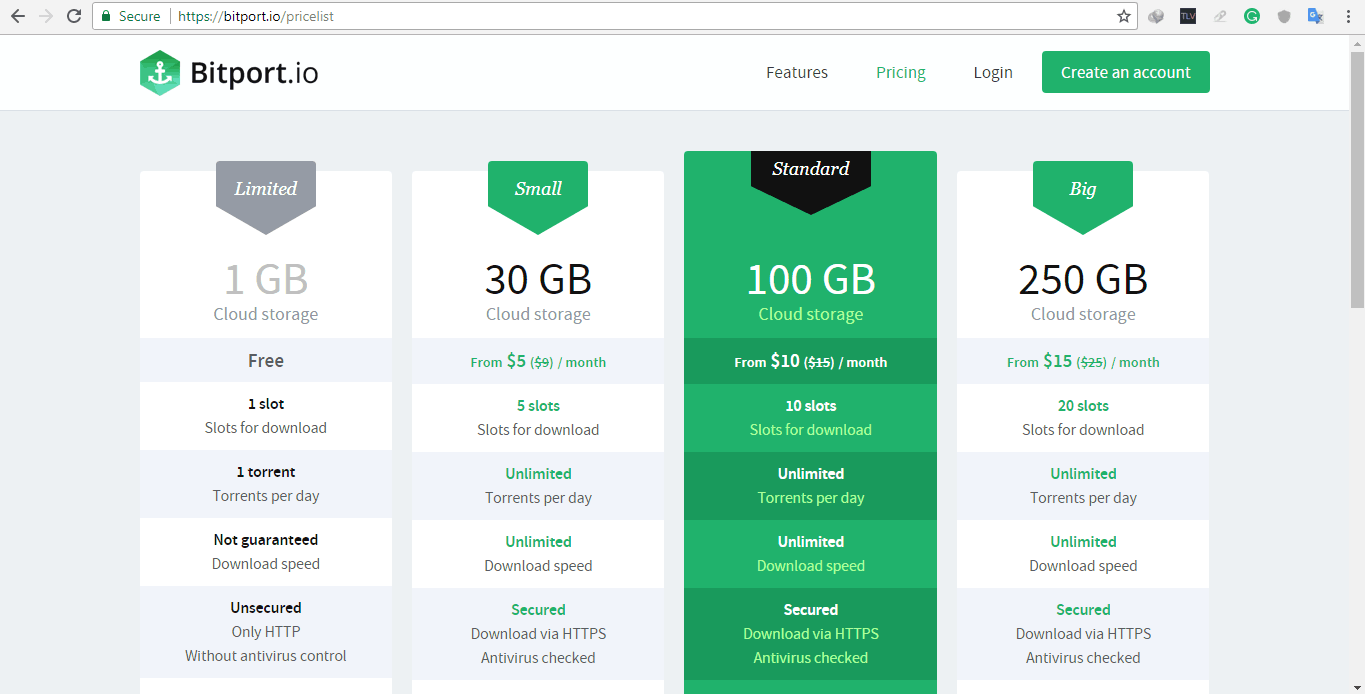 3. Because they give only 1GB storage and allow only 1 torrent download per day in the free plan. If you need more then you should choose the paid plan.
4. Their plans are not too costly, they are cheap as compared to others. They give 30GB storage in small, 100GB in standard and 250GB big plan with unlimited torrent downloads per day.
Their small plan costs $5, standard $10 and big $15 per month.
So if you want to take benefit of this amazing service then click here to join.
Method 2:
I personally use Seedr.cc to download torrent to their cloud, and it happens really quick, you can an stream/watch (videos files) directly from their site or Can simply download the files with highest speed.
And So you do have some options, like this
1.  Visit Seedr by using above link to download torrent without clients.
2. Sign up with Seedr for free account paying to download torrent.
3. Even in free plan there is no limit of bandwidth,
4. Load a torrent file or Magnetic link => Wait Until your gets seeded to download => Download that— Delete from site => Load again => Keep going.
List Of Other Sites You can Use to download Torrent without using Torrent Clients:
1. 
Put.io
Put.io is a cloud storage device with a BitTorrent client. This makes downloading torrents easy for you. The downloaded torrents are stored in the cloud, It also has many useful features like MP4 converter and video streaming.
2. 
Zbigz.com
Zbigz.com allows you to direct download any torrent file at high speed using Browser or IDM. Free plan doesn't require you to register, but the size of the torrent download is limited to 1 GB. Premium plan offers unlimited download and unlimited storage space. This is one of the best services that i have used personally.
3. 
Fuge.it
Fuge.it – Cloud Torrents is also a cloud torrent client with cloud storage. A Direct link is provided after the torrent finishes downloading, which enables you to share the file with your friends. Premium plans start as low as $3 pm.
4. B
oxopus.com
Boxopus.com is a cloud torrent client and it can automatically transfer your content to Google Drive or Box. This makes it easier to download torrent as the file will automatically show up in your computer or a phone which has Google Drive in it.
5. Bytebx
Bytebx is also one of the best torrent leeching site. Ranked topper in market where you can download torrent files without accessing  the premium member ship.
So these are the ways you could download torrents without using torrent clients. If you still have any other best site to download torrent Just comment below , So everyone could know about it Thank you.