For the past two years, Cloudways has been working with hundreds of businesses, helping them to deploy and migrate from a variety of environments to the Cloud. We have gained extremely valuable knowledge in this process and this knowledge is the foundation of our Platform. Choosing Best Cloudways Plan For Your WordPress Blog is simple process.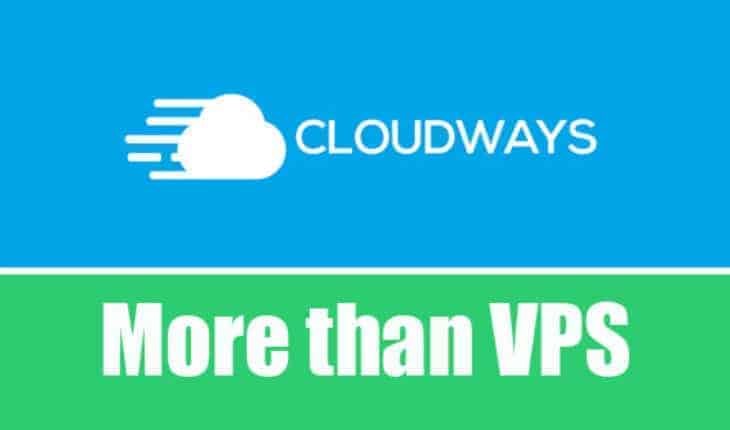 All your applications are deployed over an exceptionally optimized stack of services (Nginx, Varnish, Memcached, and Apache) and make full use of these caching technologies that are essential for optimal performance in the Cloud.
A difficult choice, because many people assume (including me) migration shared hosting to VPS will encounter many obstacles. Moreover, I myself was not so familiar with the VPS.
This is the reason why many people are so lazy to use VPS hosting.
But … my assumption is wrong …
Having experienced it yourself, it turns out using VPS is much easier. Includes the migration process from cPanel shared hosting to VPS. For the future, I will make the tutorial article
In this article, I will specifically discuss the advantages of using VPS from Cloudways according to my own experience. Also choosing best plan in cloudways for your WordPress blog.
---
Also Read: CloudWays Review Future Of Cloud Hosting 2017
---
Advantages of Using Cloudways VPS Hosting
Cloudways is managed VPS service provider, meaning everything about the in and out of VPS settings we need to think again. The point is, we just stay and focus only on content creation.
Unlike the unmanage VPS, everything we have to do. Includes server configuration, CMS installation, Admin system, control panel or security from VPS itself.
Choose Best Cloudways Plan For Your WordPress Blog
We have great confusion in choosing cloudways plan for our traffic range which may differ from person to person. Main reason for shifting from shared hosting to cloud based hosting are traffic factors. Because shared hosting could not handle more traffic like above 10k traffic in shared hosting.
So there is a need to shift from shared to cloud based hosting, But choosing the plan in cloudways is difficult for more users. So we have gathered information from cloudways for choosing the best cloudways plan.
Here are the Details to choose cloudways plan for your WordPress blog.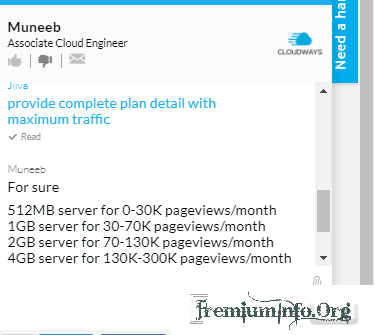 The information has been gathered from Cloudways Live chat. These information are just approximate value from cloudways, From our experience 1GB server can handle more than 10k traffic per day. 
You can have a look with our site, Premiuminfo has been highly optimized so it won't use high resources. Depending upon size of the webpage you need to upgrade your package.
Don't worry if you chosen wrong package because you can upgrade your server anytime without any downtime. You can option to upgrade at anytime without any manual work.
Choosing Cloud Hosting Provider In Cloudways
Before selecting server size you need to determine the Cloud hosting provider in cloudways there are many providers like DigitalOcean, Kyup, Linode, Google Cloud Platform, etc. It also supports many automatic blog installation support as mentioned below in image.


Maximum application is supported by cloudways so there is no manual installation required in cloudways. Install and forget about hosting problems.
If you still have doubts in choosing cloudways , Ya you can start free trial with managed cloud hosting with cloudways.
That's it , we will be back with other guide to install WordPress in cloudways with best cloud hosting providers. So if you need any clarification based on cloudways don't forget to comment below.