College student life is always a little messy and has some instability, but this is not a reason to have a bad academic performance. In today's world, filled with technology and virtual tools, there is a variety of productivity apps that will help you organize your time and schedule, so you can comfortably fulfill all the goals you set. Keep reading and find out the best virtual tools to keep on your phone. Here are some 7 Best Study apps available in market.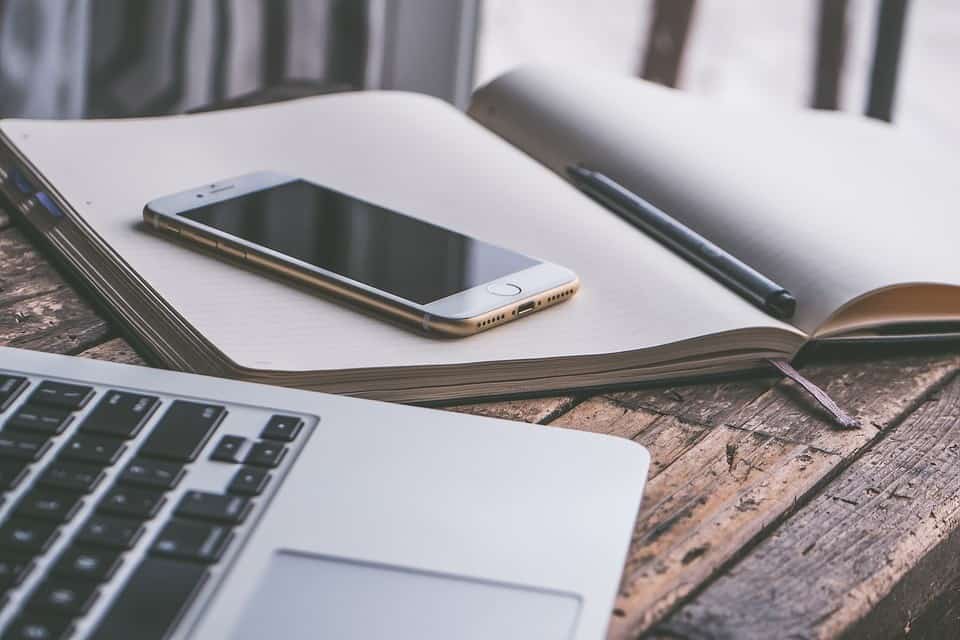 Best 7 Study Apps and Tools You Need
1. Flashcards+
This is a great free app, developed by Chegg, a textbook rental company. It offers students an easy-to-use platform to generate flashcards with the information you need in a particular manner, you want them to be displayed.
Also, Flashcards+ contains a repository of made flashcards that you can use as part of your study routine, or to prepare for a particular test.
Also Read: Best Ringtone Maker Apps For Android | Free
2. iStudiez Pro
This is one of the best study apps i have ever seen. I don't know about you, but I need a planner that helps me keep track of everything I have going on in my academic life, and iStudiez Pro offers the necessary tools. Do I need to find term paper writing help? Then I check my planner and set "look for a custom writing service online" as a task with a reminder, so I won't forget it and my paper gets done on time.
This planner is paid, available for Windows, Android, iOS and Mac, and can be synched with Google Calendar. Use it to schedule study sessions, take note of your assignments, or set reminders for your exams.
iStudiez Pro
3. Forest
If you want an app that helps you stay focused on your academic goals, Forest is for you. This is one of the best study apps, compatible with both iOS and Android. It has a beautiful dynamic; you have to activate it when you start a task you have to do within a certain time, like studying, looking for a research paper writing service, or practicing for a test.
Once it's activated, a tree starts growing and will be fully grown in the time you set- 5 minutes, 1 hour, 2 hours, whichever you choose. If you exit the app before the time's up, the tree will die. If you wait until the tree grows completely, it will be part of your forest. Use this app to comply with your schedule and grow a big forest.
4. Evernote
Taking notes is essential for any college student since is a practical tool to keep important matters clarified. The Evernote app offers precisely a platform to write and keep these notes safe and close. Doubts you have about a paper writing, comments regarding a subject, or reflections from a study session; anything you need to review later on will be at hand.
Also, you can add links, attachments, checklists or audio to a note. There is a paid version, which offers no limitations of use, and a free version, which limit access to some functions. It is compatible with iOS, Mac, Windows and Android.
5. Dragon Anywhere
This is an efficacious dictation app, that will help you write hands-free, like in situations where you aren't able to write yourself, you need to take a quick note for your next essay, or if the discourse is to fast for you to take handwritten notes. The app saves the information both as an audio files and a text document.
It also offers you the possibility of exporting your notes in formats compatible with other apps, like Evernote. The app itself is compatible with iOS and Android, but to have it, you will have to make a monthly payment.
6. Wolfram Alpha
Math is always a tough subject, and just like there is a college paper writing service to assist us in our written assignments, there's Wolfram Alpha to help us in our maths homework. It is a calculation app that can resolve math problems and formulas, and illustrate the steps to get the result. It's a paid app, but with a one-time fee that worth every penny. It is compatible with both Android and iOS.
7. SimpleMind
Many students are visual learners, and for them, SimpleMind app is a great choice. With this platform, you can design and generate mind maps with the particular information you wish to display. It's a perfect way to organize your thoughts in a dynamic manner, and at the same time, keep the information at hand on your phone.
It's a one-time payment app that includes very useful tools and even allows you to include images and videos to your mind maps. Compatible with Windows, Android, iOS and Mac.
Conclusion:
Being a student can be tough, but if you take a look around you will see that technology has given us many tools to lighten our weight. We just have to make a choice and use them. So these are some best study apps that you can use to make your schedule easier and faster.