Sid Meier's Civilization 5 is a PC Game that most people will probably know of. Because it is popular and well-organized game. Even Civilization 6 came out in 2016, most people love Civilization 5 that came out in 2010. Because the implementation and adoption are perfect in every aspect. And the coolest thing is Civilization 5 has the largest MOD community and support. Here are some Top 6 best Civilization 5 Mods that you must try.
WHY USE MODS
After we played Civilization 5 for almost over 100+ hours, we will eventually get bored and want to see something new and amazing. That is where these MODDING stuffs came to life. There are developers who build some mod for this game and release it online, where we can download and enjoy the benefits of the Mods.
Also Read:
HOW TO INSTALL MODS IN CIVILIZATION 5
It is very simple and easy, just follow my steps carefully.
Download the MOD, that is typically in .zip format.
Navigate to Documents -> My Games -> Sid Meier's Civilization 5.
Then create a folder called "MODS" over there.
Inside MODS folder, create another folder and extract the .zip contents over there.
That's all, now just start the game and select the Mod you installed.
NOTE: Go to Documents -> My Games -> Sid Meier's Civilization 5 -> cache.
And delete the file named "Civ5ModsDatabase" and restart the game. 
If your Mod does not show up in the MOD menu in the game!!
TOP 6 BEST CIVILIZATION 5 MODS
Now coming to this topic, I have collected some coolest Mods that you can try and enjoy the Civ5 game more. The list is just random. Try all the MODS that I am going to suggest now and see which one fits for your taste. Here the list goes.
Must Check: 15 Best Root Applications For Android 2019
1. Vox Populi
This is the most popular and full feature packed mod. Because it includes many best Civilization 5 mods in it. This project aims to create an awesome experience for the Civ5 users to interact with the game in different angle. With lot of improved graphics and tweaks, Civ5 looks cool and fun.
NOTE: Before you install this MOD, there are some requirements, need to have these followings along with the game.
Requirements:
Gods and Kings Add-on.
Brave New World Add-on
All Leader DLC
Ancient Wonders DLC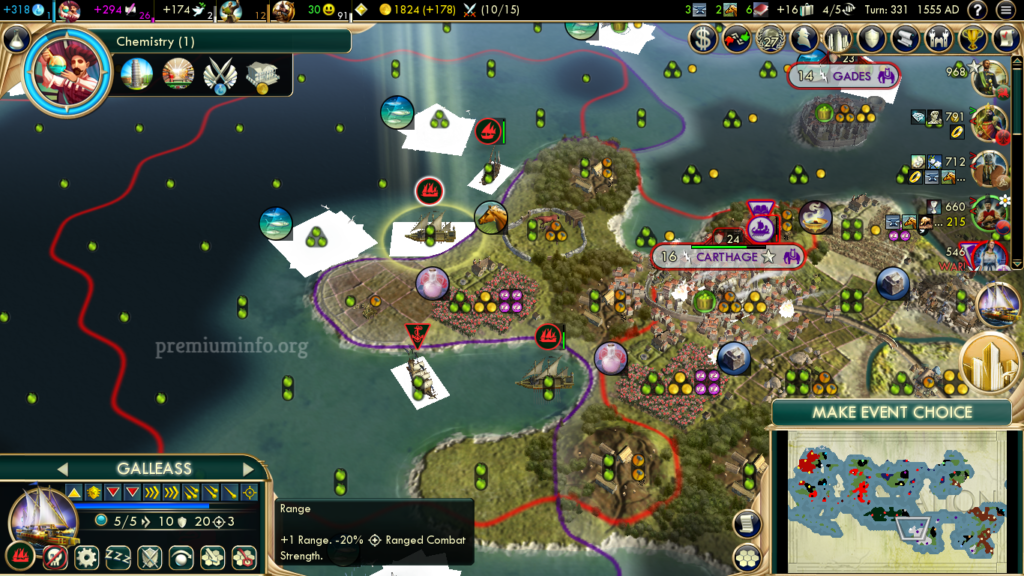 Features
Different types of Terrains (Plain, Cold, Water, Jungle) with HD textures.
Improved Custom Homes, Academy, Landmark and many places.
Enhanced User Interface.
And More maps to discover with lot of functions.
AI difficulty is much complex, since modern algorithm is used.
Automatic installer is available to download.
2. Lekmod
This mod is becoming common now, because it has some pretty powerful features packed in it. So mostly strong players use this mod to balance the gameplay. It has about 20 mods packed in it, that will blow us out, since they are all powerful tools and enhancements. Al this mod is developed by lek10 and NQ.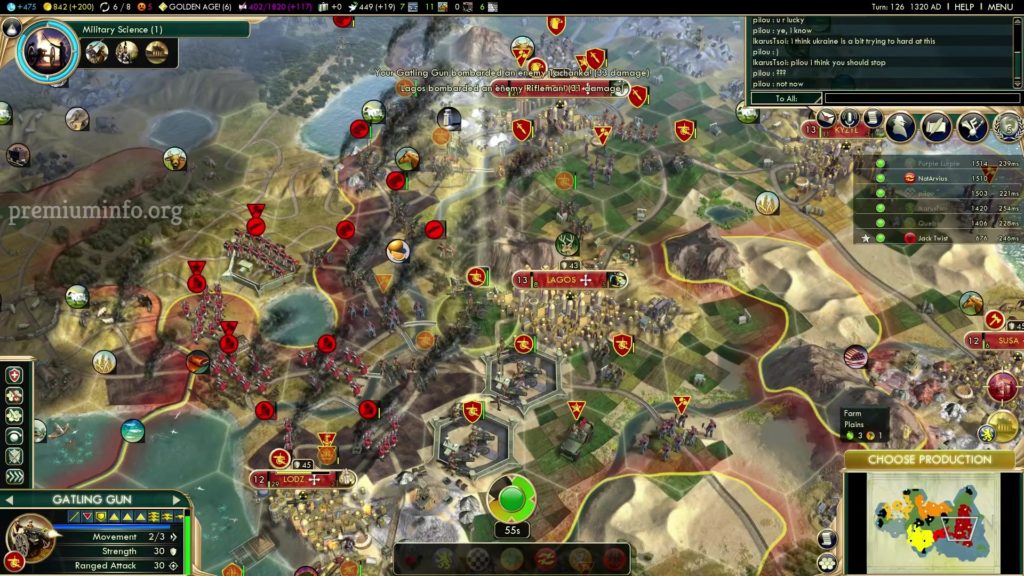 Features
Includes 20 extra civs.
Re-balanced social interactions in the game.
And Enhanced User Interface is available.
Now Work Boats are used to build Bridges.
Vegetation and Buildings have HD textures.
Cost are separated for Merchants, Scientists, Engineers.
3. Gandhi Mod
Well, social mod for Civ5. And it is focused on Gandhi, using Gandhi's strategies the game play is implemented. Virtue of Truth is an ability included in this mod, since it reduces 20% of unhappiness from the people and if got a new friend and India gain 10% when spreading the friendship. Many cool stuffs are available in this Gandhi Mod.
Features
New ability "Virtue of Truth" is added.
More oriented in Friendship declaration.
Take advantage of Gandhi and follow his rules by his ways.
Nuclear War can be declared.
And finally Nuke effects included.
4. Pokemon Mod
This is not a pack of mod. Hence you have to install the mods manually. But it is worth to install manually. And this mod is fun and great at some level. Kids love this mod because it has all the characters from Pokemon.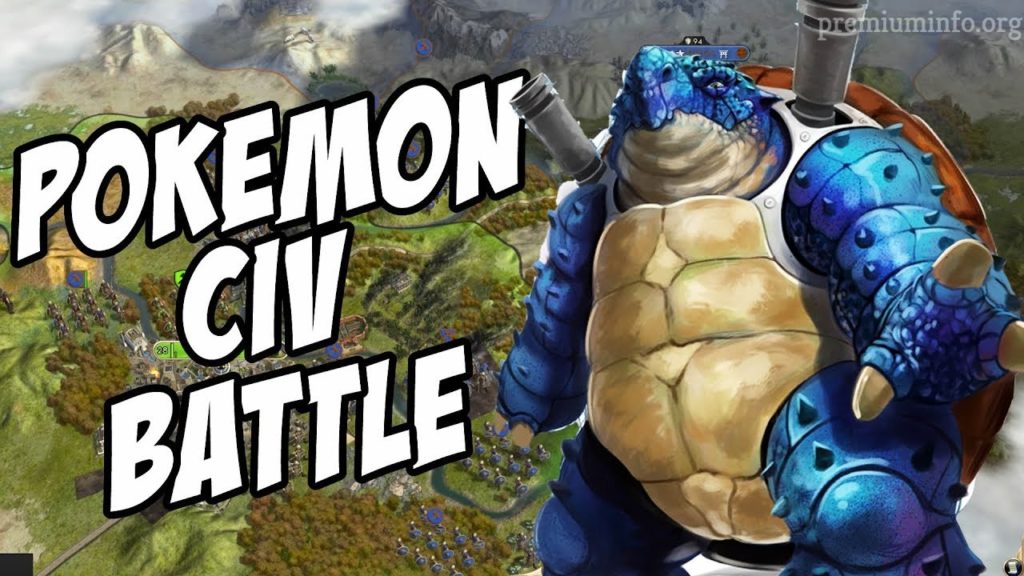 Features
Pokemon City States DLC available.
Various buildings and models are cartoonish.
And also 30+ characters available.
HD textures and remapping supported, hence the graphics looks good.
Fun game play and entertaining.
5. Vietnam mod
This mod is organized and led by Trung Sisters. And also they are the powerful girls in this mod, because Trung Trac and Trung Nhi are the main roles here and fought for the country to escape from colonies. And the specialty of this mod is it has some unique attributes to the gameplay.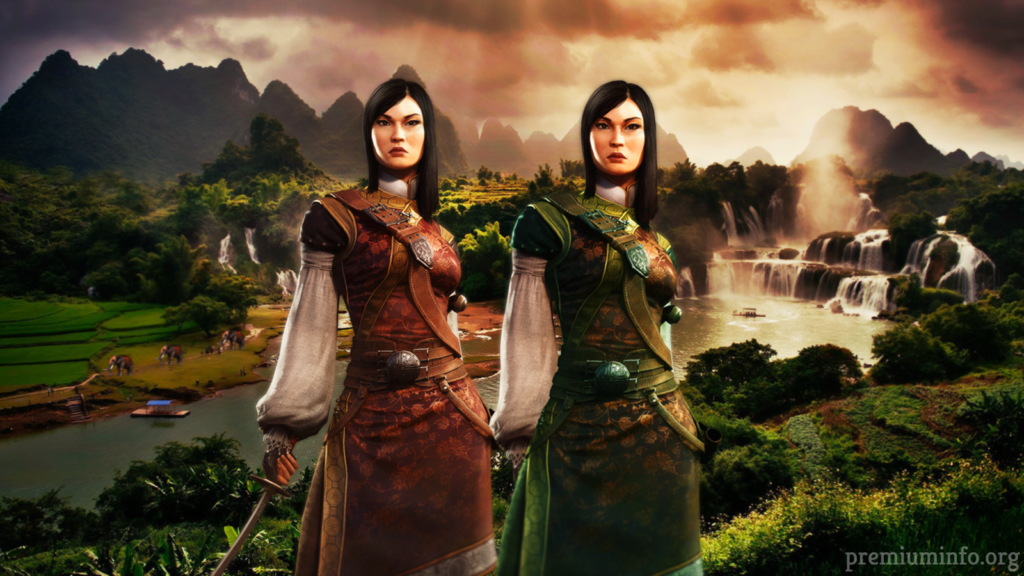 Features
Unique theme music available.
Addition culture (Water Puppet Theater) included.
And also New infantry (Viet Cong).
15+ new maps and terrains with HD textures.
6. Red WW2 Mod
And here goes another best Civilization 5 Mods, this one is based on World War 2. And it makes this special mod. Historical events are present with similar characters and same atmosphere. Hence you will immerse in the game once you start playing.
Features
Different Warfare (Land, Water and Air).
Convoys to destroy.
Military operations are available to play.
Fall of Poland, And Fall of France historical events.
And 20+ Historical Characters.
Conclusion
Thus modding the Civilization 5 is very easy and handy. And at the same time mods are not supported for multiplayer, due to cheating. So be aware of it. But most of them all pretty entertaining that will keep you not to be bored. Reach me if you have any doubts regarding installation or any other queries.