Proxy servers are middle servers between the user and the Internet that are processing requests and hiding required parameters such as IP address, user's location, operating system data, and many other upon requests and chosen type of proxy. The main idea of proxy is to prevent a user tracking from third parties.
Still, it can provide you other bonuses like access to the content restricted per defined IP addresses or geolocation or speed up the Internet connection through your cache. Proxy is working on the application level. Connection to IP address is executed through its IP address that you can insert in your Browser setting.
Proxy servers can be different types:
Datacenter proxy
Residential proxy
Datacenter proxies are fast and stable, provide stable performance, but they are artificial. Proxies from the data center are easy to identify and block their user on the website. That is why residential proxies have benefits as they are real and connected to actual addresses and persons.  This was a summary of the pros and cons; let's discuss in more detail and decide which one to choose.
Also Read: Top 100+ Best Free Proxy Servers List 2021 – Free Proxy Sites
Datacenter proxy vs. Residential proxy
Datacenter proxies (DC) are proxies that come from a server in data centers. They are big remote computers with cloud services. These proxies are relatively cheap as not connected to Internet providers, especially with shared IP addresses. But as said above, they are easy to block for such websites as Instagram or Google. Moreover, the number of data centers is limited, so the user has a limited choice of geolocation as it is expensive to maintain good quality servers in many countries.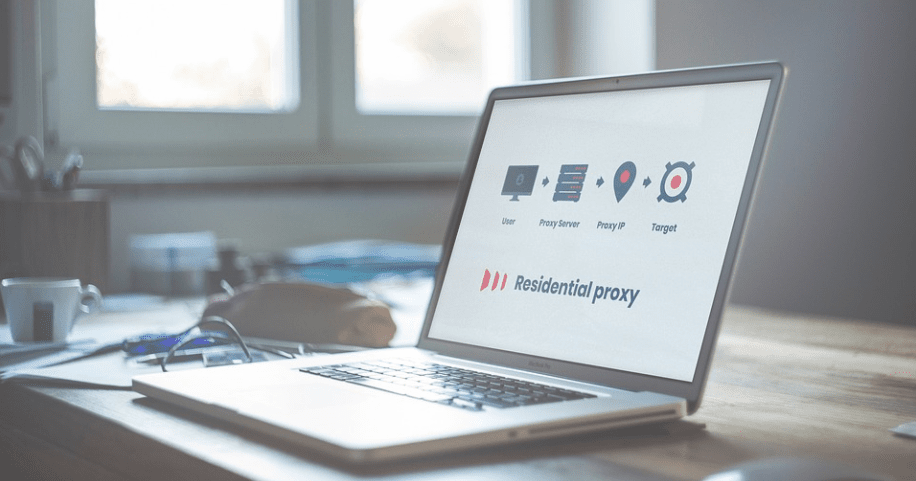 Residential proxies (Resi) are assigned to the Internet providers and belong to the personal device that could PC, smartphone, or any other device connected to the global network (even a fridge!). The pool of residential proxies includes millions of IP addresses all over the world. These types of proxies are very hard to detect when the user is interested in web scraping or social media. Meanwhile, datacenter proxies are easy to be blocked for the whole subnet at once on some Internet resources.
Nevertheless, datacenter proxies have significant pluses that residential cannot compete.
First, the speed of datacenter proxies is always higher, as typically powerful hardware is installed in a data center with a high-speed Internet connection.
Second, they are also more stable, as a real person is unpredictable and can at any time turn off its computer.
To recover this minus, a residential proxy can be dynamic and automatically switch to another one, but not all services have such an option. Finally, the cost of datacenter proxies is always lower than residential ones, and they are easier to get.
As you can see, it is not possible to say which type is better. Therefore, the choice between datacenter or residential proxy should be based on the performing task.
Tasks for datacenter proxies
Datacenter proxies are good at:
Surfing unknown and unprotected websites.
Obtaining a lot of information from different resources with a high speed as market research.
Checking advertisements from different parts of the world (Ad verification).
Travel agencies or any other types of buyers when it is essential the geolocation.
Well-known activities on the Internet.
During such activities, you can additionally receive an email, intellectual property, and cyber securities. Many websites have anti-bot protection and limit activities from a single IP address. Therefore, it is essential to have unlimited and cheap access to many other proxy servers, unfortunately from the same subnet (IP addresses). All requests can be equally distributed among several proxies to prevent reaching the limit on any of them.
In another case, for example, well-protected sites, for more geolocation use residential proxies.
How to get datacenter proxy
The amount of available datacenter proxies on the market is millions. It could be free or paid ones. For paid ones, you can try the trial period for free to check if the chosen proxy type is correct for your purposes. It is always better to choose proxies from big companies that propose many locations at one time and dedicate and private proxies (meaning that other users will not use them).
The companies that propose paid proxies are Smartproxy, Brightdata, DigitalOcean, Linode, Oxylabs, Luminati, etc. Datacenter proxies usually are sold in packs, and with access per month/week/year, residential proxies are sold per gigabits sometimes without expiration date.
Free proxies can be provided as a bonus to the paid packages with other Internet programs or browsers. Free proxies, in general, are not recommended as they may be used for a cyberattack on your computer.
All proxies can be easily installed in any Browser settings putting proxy IP address and a port. Google Chrome provides, for example, the option to change proxy for different activities; some special browsers provide an option to work in different tabs with different proxies.
Summary
Proxy, of course, is not always required for single tasks. They are required for multiple actions or actions where you want to hide your IP address (the unique identification provided by the Internet service provider), containing information about your computer and your location. Proxy servers can also act as additional filters and firewalls. Before buying or downloading a proxy, it is essential to clearly understand the purpose of choosing between a datacenter or residential proxy.
Recently, a new proxy type appeared on the market – ISP proxies combined the best residential and datacenter proxies' features. In general, these proxies are still located in the datacenter, but they are registered by the Internet service provider (ISP). But this type is not so common, and much more expensive.
Other types of proxy categorization can be found on the Internet. For example, two more: proxies can also be shared, semi-dedicated, and private; proxies can be forward, open, or reverse.
Do not be afraid of proxies; they were created to simplify Internet surfing for multiple tasks, they are legal. They are used by many multinational companies helping to create a remote local network, prevent malware and cyberattacks, surfing in one country sitting in another one. Nowadays, proxies are used not only for computers but also for smartphones.