Spanish movies have risen in popularity due to the talented actors and actresses and excellent cinematography. This 2023, you should explore a variety of genres that will make you and your loved ones smile, sigh, laugh, and cry. Your heart will surely be won over by a variety of feelings as this year's excellent Spanish films capture your attention.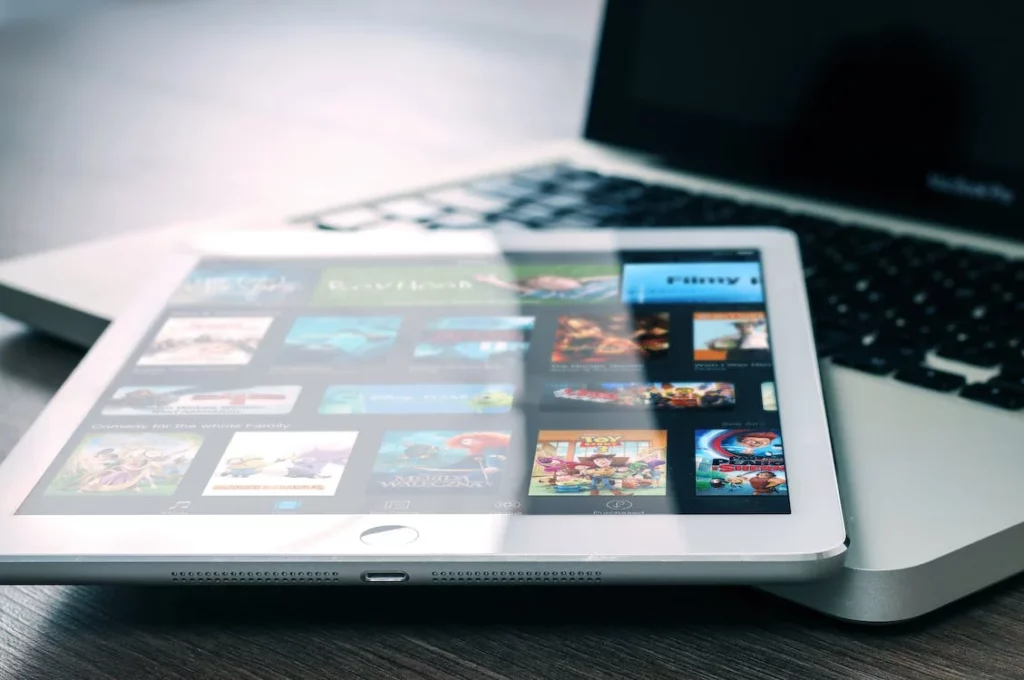 In this article, you will see some of the latest and upcoming Spanish films you need to watch with your family and friends. Of course, most of the movies on this list are available on major streaming platforms, including Netflix, Hulu, Go Latino TV, HBO Max, and more. Let's dive in!
Also Read: 10 Best Dare TV Alternatives for Free Online Movies
Watch Spanish Movies with Family and Friends
Tin & Tina
This horror film created by Andarams Films is scheduled to unveil on March 24, 2023. Set in the early 1980s, Adolfo and Lola, a couple who had an undesired abortion, took in two spooky orphans.
Twin sisters Tin and Tina received a harsh religious education at a catholic monastery. The couple went through a horrific scenario after adopting the twins.
If you enjoy watching horror movies, this suspenseful movie will undoubtedly make you and your friends scream.
Bajo Terapia
The launch date for this comedy movie directed by Gerardo Herrero is set on March 17, 2023. Three couples who want to consult a psychologist for therapy are the subject of this film's story.
Some envelopes with instructions on what to do were left by a psychologist. The envelope provides the mechanics required for them to reflect and express who they are. Prosecutors and lawyers, who are all participants, disclose their emotions and let their guard down. So, if you enjoy comedies with a side of philosophical themes, this movie is for you.
Lourdes
This Spanish documentary film is directed by Thierry Demaizière and Alban Teurlai, set to be released on February 8, 2023. Roughly 150 years ago, the Virgin Mary appeared to a little girl in the small village of Lourdes.
This movie revolves around the story of the devotion of those in need of healing, particularly on a bodily and spiritual level. As pilgrims arrive and depart, several individuals look for miracles. Fans of documentary films will undoubtedly enjoy this film as it demonstrates the devotion of Catholics.
Society of the Snow
This drama is directed by J.A. Abayona and is based on the book La Sociedad de la Nieve. The primary actors in this tragic movie are Rafael Federman, Enzo Vogrincic, and Esteban Bigliardi.
This movie is based on a true incident that occurred in 1972 on a flight operated by the Uruguayan air force that brought a rugby team to Chile. The aircraft, however, abruptly crashed onto a glacier. Only 29 of the 45 passengers who were traveling survived the collision — all left to withstand this challenging time in their lives. As if their suffering isn't enough, cannibalism becomes crucial for them to survive.
Irati
Directed by Ulkijo, the primary actors in this fantasy film, which is scheduled to premiere on February 24, 2023, are Eneko Sagardoy, Edurne Azkarate, and Itziar Ituo. The story circles around the troop of Christian and Muslim fighters who will be led by a teenage girl named Irati as they enter the pagan Pyrenees wilderness in an effort to find a hidden treasure.
The main theme of this film is that it takes place in a fantasy world from ancient mythology where everyone with a name lives. This is a fantastic choice for you and your buddies if you enjoy fantasy and action movies. Also you will surely be astounded by this movie's environment.
Mummies
Jordi Gasull and Juan JessGarca Galocha's collaboration resulted in a magnificent animated movie called Mummies. Set to launch on the 24th of February this year, the story follows an imperial control of the city of mummies.
Thut, who is allergic to marriage, must marry Princess Nefer in seven days for their so-called unbreakable tradition. Thut will pay the cost with his eyes if something goes wrong with the ring. Unfortunately, the ring was unexpectedly stolen by an ambitious archaeologist named Lord Canaby. To obtain the ring, Thut must proceed to the land of humans.
Final Thoughts
Whether you're looking for a suspenseful horror movie or an animated fantasy film, there's something for everyone. Spanish films have already made a name for themselves in the cinematic world, so why not give them a try and get ready for some unforgettable movie-watching experiences?