It has been nearly five years since Windows 10 was launched. There is no doubt that it is one of the smoothest versions of Microsoft's operating system that comes packed with various innovative features. However, like any other operating system, Windows 10 is vulnerable to glitches, mistakes, and several errors.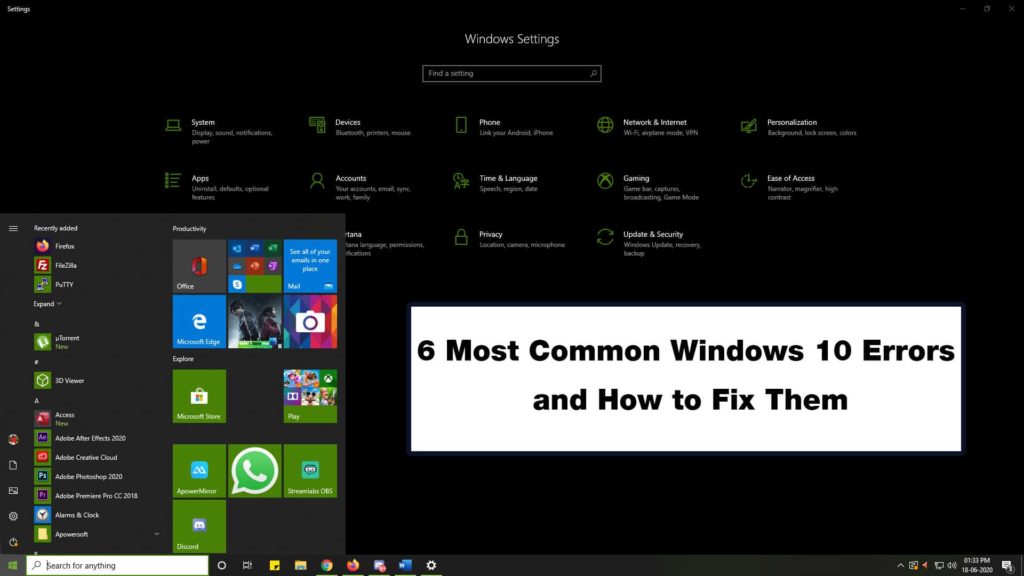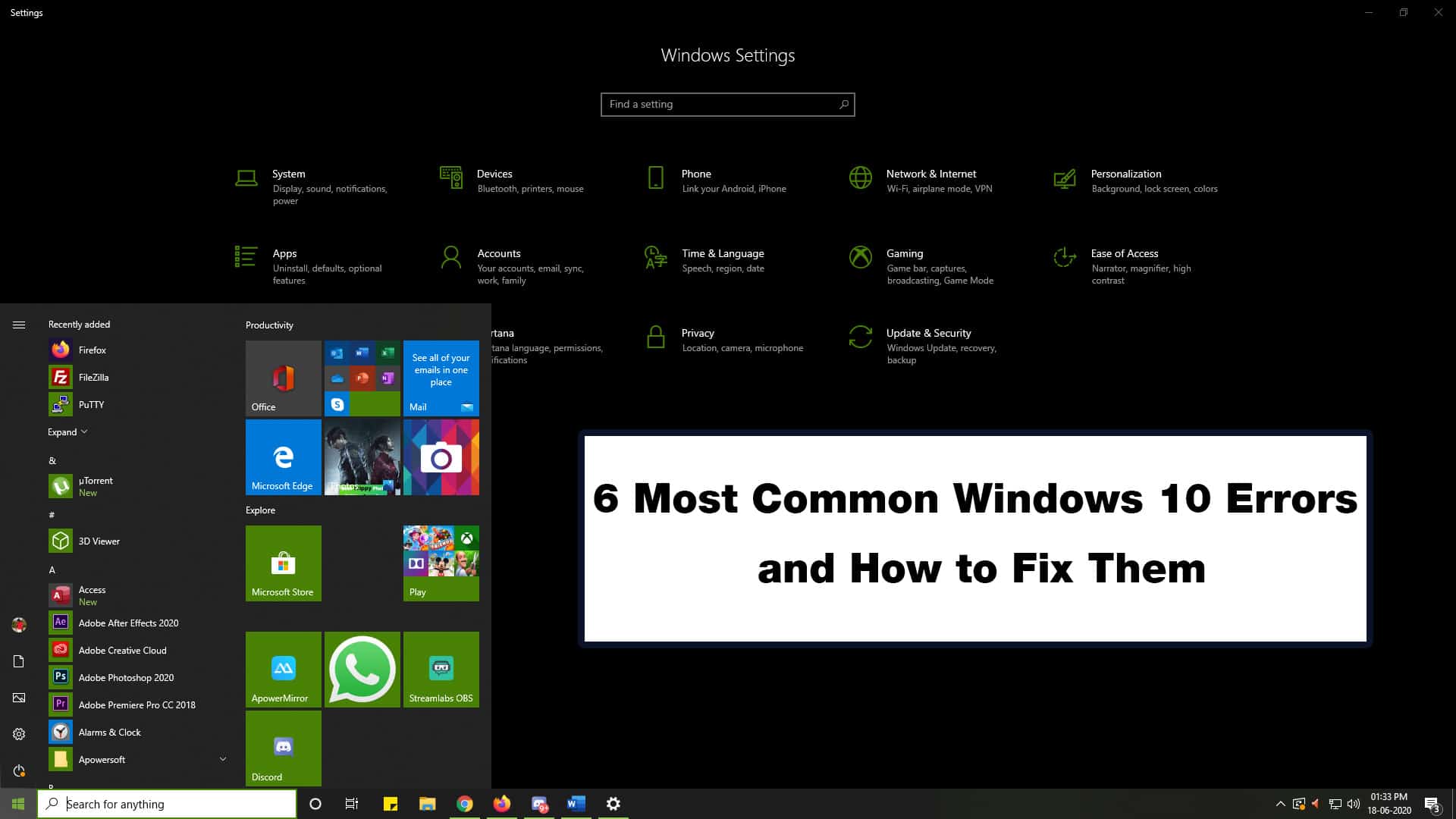 While Windows 10 has proven to be a fine upgrade over its predecessors, there are common errors you are likely to encounter. Before you delve into the most common Windows 10 errors and their solutions, a simple yet effective tip to remember is to restart your PC. You can also attempt to update the OS which is also recommended for security reasons.
The solutions to the tips mentioned below involve the use of the Start menu, Settings app, and sometimes require Wi-Fi. However, if you are facing issues in those areas too, you can check out the guide provided by The Windows Club on how to use FixWin tool.
Also Read: 11 Ways to Fix DRIVER IRQL NOT LESS OR EQUAL Error on Windows 10
6 Most Common Windows 10 Errors
1. Windows store cannot install or update apps
If you are unable to install or update applications from the Windows store, you can look to download executable files directly from their site. However, not every developer does that. There are two methods you can try: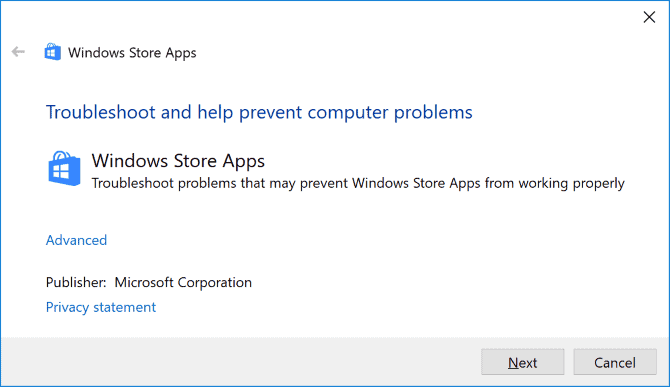 Method 1:
Check if there are any pending updates. On the Windows store screen, click the top three vertical dots on the top right. Then, click the Download and Updates option.
Usually, 2-3 applications can be downloaded simultaneously but you can prioritize your preference.
Method 2:
Go to your System settings and see if the date and time are set right.
Staying on the System Settings, go to Apps, and search for Microsoft Store. Left-click it and it shall show the option of Advanced options. Click that and you will see the button to reset the app.
2. Where is all my storage?
This is likely one of the most common issues faced by Windows 10 users. You check the available storage on your PC and see that it is extremely low for no reason. To clear up storage: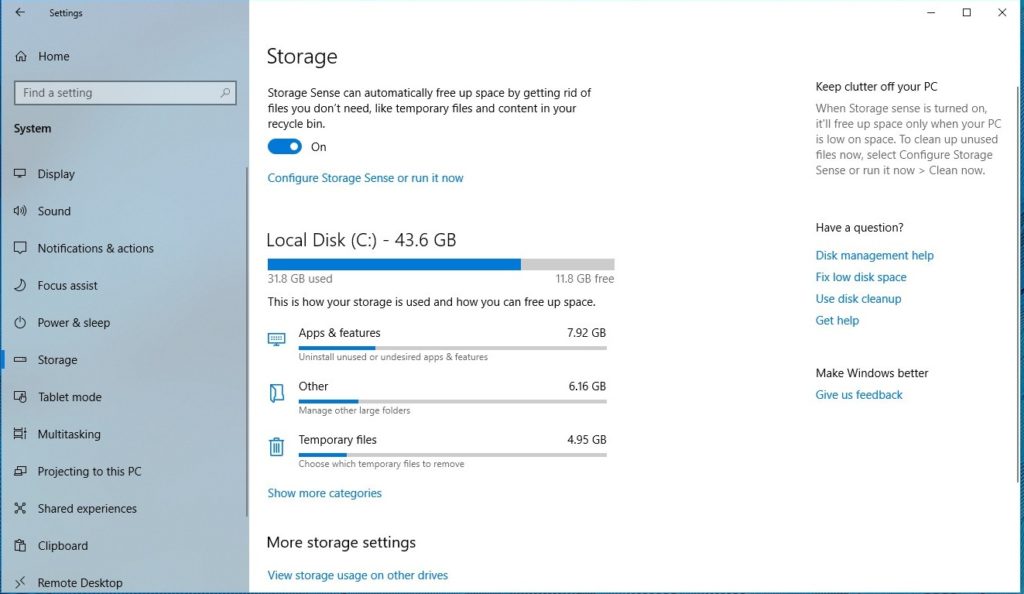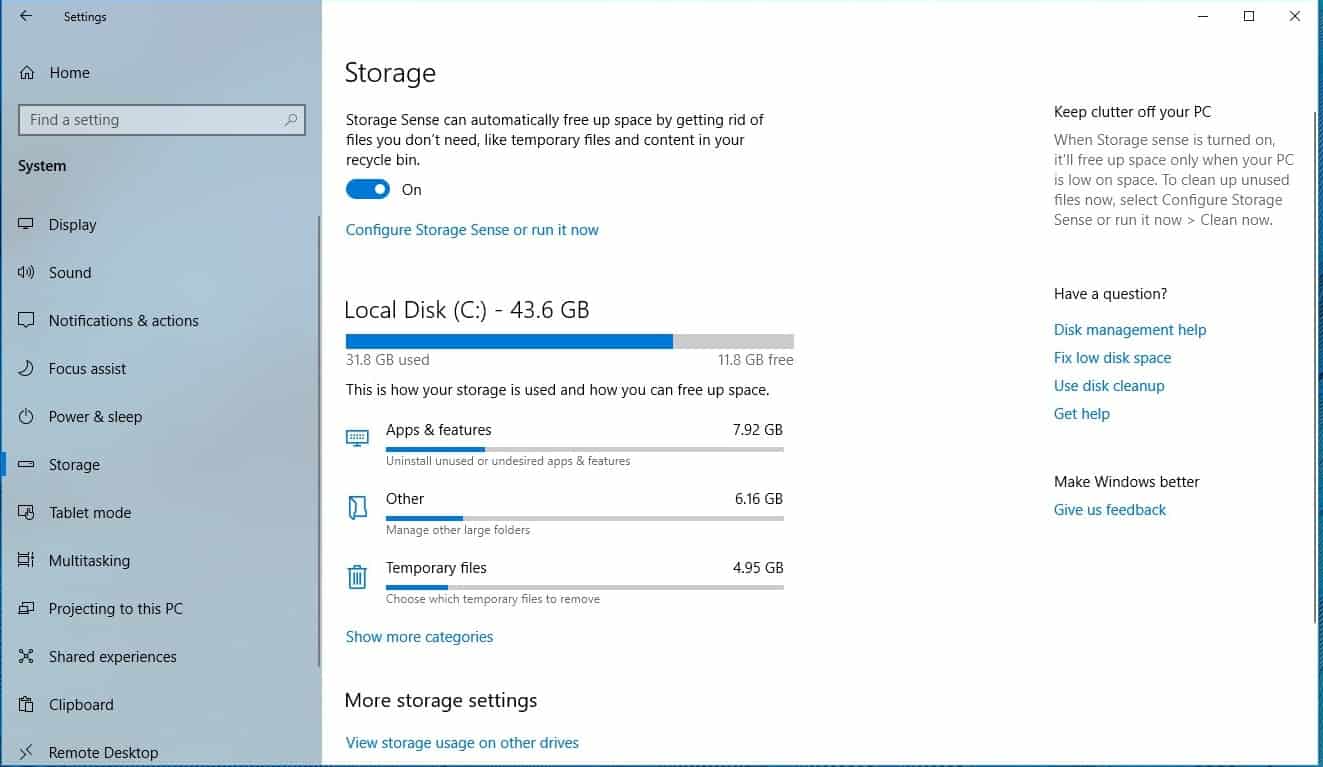 Open the start menu
Type in Disk Cleanup and open it
Select the files unnecessary files you want to remove
Press Ok and this should free up space
To clear up additional storage:
Go to Settings by searching it in the Start menu or by pressing Windows key+I
Under System, go to Storage.
Turn on Storage Sense and then click Configure Storage Sense or run it now.
3. Printer compatibility
Printers are a common source of trouble especially if you have an older device. If your PC is upgraded from any version of Windows before Windows 7 to Windows 10, then you need to make sure to update all available printer drivers.
The simplest solution is to search up the name of your printer on the internet and download the driver files specifically for Windows 10 compatibility. A word of caution is to only download these files from the actual manufacturer's website and not a third-party website.
4. Unauthorized downloads and privacy
Several times you might come across a new app on your PC and might ask yourself whether you downloaded it. Additionally, you might often see the circle icon on the bottom left corner of your taskbar which means your location is being used.
Security and privacy of your PC are of utmost importance. If these are not taken into serious consideration, you can have unauthorized downloads and risk your privacy.
If you are concerned about your privacy and location being tracked, head over to the Wi-Fi settings under Network & Internet. Over here, you will see the option of Random hardware addresses and turn it on. Additionally, you can go to Privacy under General settings and under change privacy options turn those all off.
5. Runtime Errors
The reasons behind these errors might be because of your PC having memory issues, complications due to viruses, or running two incompatible software programs.
To fix this, open the Task Manager. Under Processes, end all the programs one by one. If the error continues to persist, you have likely run into an incompatible program.
6. "Your PC ran into a problem that it couldn't handle, now it needs to restart."
This is likely one of the most annoying errors with a blue screen and a big frowny face. To avoid further complications, Windows OS often decides to shut down or force a restart.
The last change you made before this is likely the culprit for this error and seeing this message makes troubleshooting harder. If the error continues to persist, consider resetting your PC by going to Update & Security and going to Recovery.
Windows 10 errors are diverse and infuriating. But if you follow the above solutions you can quickly and easily resolve the problem.