Using a VPN service is one of the most important security protocols you can implement when using the internet. Setting up a VPN for your router adds an extra security level for every device that connects to your Wi-Fi. A router VPN protects your office and office networks by connecting all your devices at once.
Installing a VPN on your router is easier than most people think, and unlocks numerous advantages. For instance, a router VPN is the easiest way to get IP from China, which allows you to surf sites that are restricted from access while in china. Here is everything you need to know about router VPNs and how to install them.
What is a VPN router?
A VPN router is a security server installed directly onto your router to establish secure connections for every device connected to the Wi-Fi router network.
How it works
Once a router VPN is installed, it created an encrypted, secure connection between the devices connected to the internet through the router. Whenever a device requests to connect to the internet, the VPN gathers the device's request and redirects them through an encrypted channel to ensure the data cannot be read or redirected to third party servers.
With a router VPN, all online activities must be redirected through an encrypted channel. Whether you need to watch a video online, send a text online, or send an email. With a router VPN, all devices connected to your Wi-Fi network have the traffic redirected through the encrypted channel.
The benefits of installing a router VPN
Always-on privacy and security
When you use a VPN router, you will always be connected to a VPN server. This ensures that all your internet connections are secure without needing to turn on the VPN. Whenever a device initiates a connection, all the connections are secured, even while you sleep.
Comprehensive security
Since a VPN router is always on, it applies to every device in your home connected to the router. This means that all your devices are covered with no need for additional programming or setup. The VPN offers comprehensive cover for your guests whenever they connect to your Wi-Fi.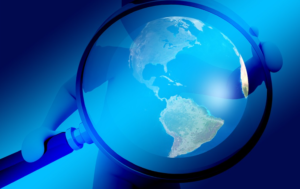 If you own devices that do not support VPNs like home media systems, installing a VPN on your router will also cover these devices. With a router VPN, you can access content on Chromecast or Apple TV that may have blocked access from your location.
Protects more devices
Normally, most VPN services allow 2 to 6 devices under one protection license. When you connect your router to VPN, it only counts as one device. This means that whether you connect your PC, laptop, smartphone, or tablet to your router, it still counts as a single connection. This allows you to expand the number of devices the VPN can support.
How to install a VPN on your router
Before you can install a router VPN, you need to ensure that your router supports VPN installation. The process of installing can sometimes vary based on the router model and brand. However, the general steps followed are the same.
Log into your router.
You need to log into your router to adjust the settings. The user manual or service provider can guide you to be able to make the required changes.
Start by entering the IP address in the search bar to log in to your router. You can change your passwords if you have never logged into your router before.
Configure your router
If your router does not come with integrated VPN functionality, you will need to reconfigure the settings to enable the router to redirect traffic to a VPN server.
Once you are signed in, go to the WAN bar to be able to adjust background settings to:
WAN Connection Type: Automatic IP
Enable WAN: Yes
Also Enable NAT: Yes
Enable UPnP: Yes
Connect to DNS Server Automatically: No
DNS Server 1: 208.67.222.222
DNS Server 2: 8.8.8.8
DHCP Query Frequency: Aggressive Mode
Remember to click on the 'apply' button to save the new settings.
Navigate to the VPN bar, where you will be redirected to two options; VPN server and VPN client. You need to click on the 'VPN client' option. On the empty VPN server list, click on 'add profile' to be redirected to a window where you can add VPN server credentials.
From the options presented, select the encryption protocol you want to use and input the credentials. Ensure you enter a description that shows the user what this service is. Input the VPN server URL and set up a username and password. Set the PPTP option to MPPE 128. Save the entries by clicking on the 'ok' button.
Press on 'activate' under the connection bar to start the service. The router will automatically access the internet to create an encrypted VPN tunnel and display a blue checkmark to indicate that the connection is now active.
Perform an IP leak test to verify that the router VPN is working and that location has been changed.