How do I get a free java hosting? Java developer for a particular J2EE beginners, would be confused with how to applications that have been made publicly accessible. Most hosting providers today tend to only support for the PHP programming language only. Although there are free services to deploy Java applications such as Heroku, but the requirements we are required to verify the credit card in advance, of course, it is very difficult for those of you who have not possessed a credit card. Another solution is to use a VPS (Virtual Private Server), but to be able to use vps required level of understanding more about the management server and the commands on linux. Because vps linux vps cheaper than Windows, and Linux tends to be more stable when used to serve for server hosting.
Then how do I get a free java hosting and also easy to set-up?
Jelastic is the answer to the problem.
Jelastic (Java Elastic)  is a Java cloud platform also called PaaS ( platforms as a Service) and CAAS for hosting services, ISVs, DevOps and enterprises. which can be used in public, private, Hybrid and Multi-Cloud deployments.
In principle jelastic a paid provider like any other, but you can get a trial period of 2 weeks for free. In the trial period, you can create up to 8 cloudlet environment. Jelastic is not only used for the Java platform, but could be used for other platforms such as PHP, Ruby, Node.js, and also python.
Also Read:
New Free VPS Trial 2017 Windows And Linux (Updated)
Steps to Get Free Java Hosting Server of Jelastic
1. Visit the website Jelastic here
2. Then fill out the form TRY IT OUT  with your email.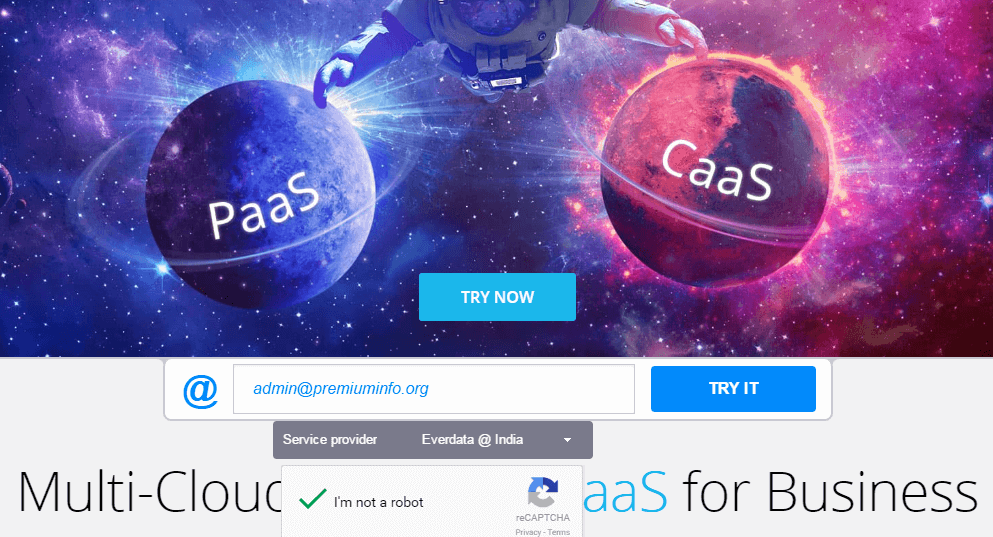 3. In the column service provider  , you can choose the location of the server you want to use. Jelastic has 27 servers scattered around the world.
4. Then click  TRY IT
5. Now check the email you used on the form TRY IT OUT earlier. You will be given a link to set the password, which will be used to login to the app Jelastic.
6. After that please do by email login and password that you created.
Here is the dashboard of the app Jelastic.
To be able to use it, you are required to create an environment in advance. In the environment you can choose a user application server  what you want to use. Eg Apache Tomcat, JBoss, etc. glashfish. then you can also choose what database engine that you will install on the environment, some of the options that you can use, namely MariaDB, MySQL, posgresql, and perconaDB.
Here are the settings if you want to deploy your Java application.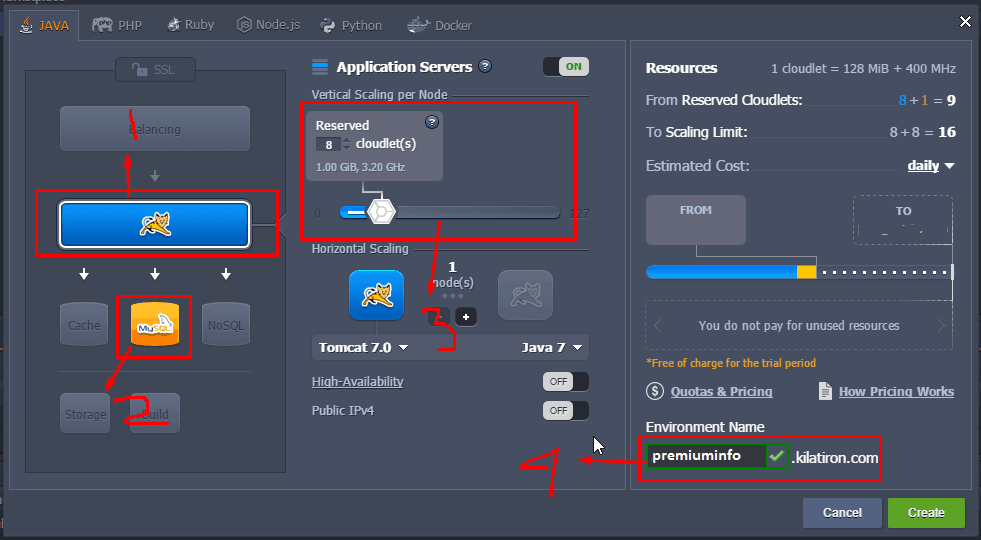 Explanation of the picture:
It's a server application that you want to use, for the java platform I usually use Apache Tomcat.
Engine database, click to activate it, and then select what database engine you want to use.
Cloudlet settings, For maximum trial version that you can use is 8 cloudlet.
Fill in the name of environment with the name you want to use. Environment name will be used as sub-domain for your application.
Here is the environment we managed to create.