Hello Guys! If somebody asks you which is the best online streaming Platform to listen to a song? I know most of the people go for Spotify. Yup! Spotify is the best application for streaming where you can hear all newly released songs as well as old songs. Most of the people are facing some problems in this Spotify that Spotify Shuffle songs is not random.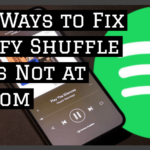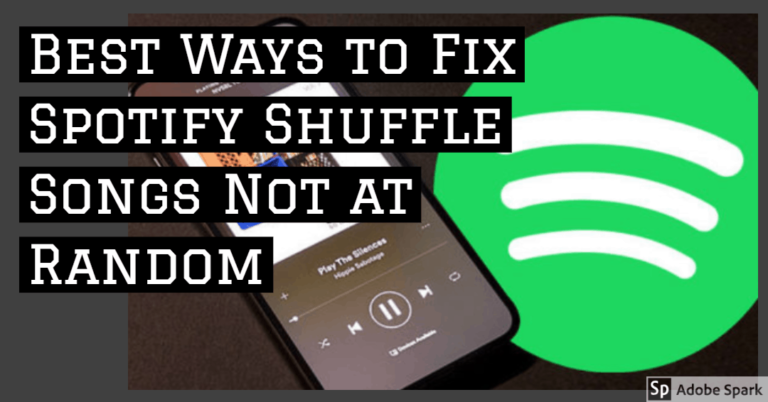 Undoubtedly, you will get bored while hearing the same songs in order. If that happens frequently in your Spotify app then you will be fed up and go for another streaming application to hear the songs. Stop searching for another streaming platform, this article will help you to fix Spotify shuffle songs is not random.
Why Spotify doesn't Shuffle in Random?
Spotify users facing the problem of shuffle not random and the user is frustrated about this problem. Every time they open this application most of the people used to shuffle the songs but actually, it won't work for some time. This problem happens because of the older version of the Spotify application and much more reason.
Let's see how to fix this problem in a simple way, just follow our below article and fix Spotify shuffle songs is Not random.
Also check: Best Ways To Watch Blocked YouTube Videos | Not Available in Your Country
Best Ways to Fix Spotify Shuffle Songs Is Not Random
There are some basic steps to avoid this kind of problems, just follow our steps it will help you to get out from this shuffle songs are not random.
1. Clear Cache in Spotify App
This is the basic steps for all the application if don't work well, just clear cache. Let's see how to clear cache in the Spotify application.
Steps
Go to the settings on your device.
Now open App Management » Spotify.
Go to the storage usage there you can find the Clear cache.
Just tap on the clear cache and clear data.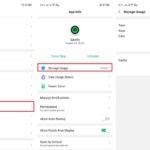 By doing the above steps on your device, it will help to solve your problem in that particular application.
2. Update Your Spotify application
The Spotify users refuse to update their application and this also main reason for Spotify shuffle play is not random.
Steps
Go to the Playstore or Appstore on your devices.
Select My apps & games by taping three horizontal bars in the search bar of the playstore.
Check for the update of your Spotify application.
If an update is available for your Spotify application then update it.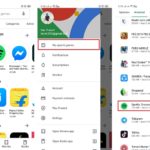 This is the common and basic steps that help to sort out your problem in the Spotify application.
3. Sort Your Favorite Songs by Title
If you having a problem in Spotify Shuffle songs when not in random then you may try this method. Just follow the below steps to know how to sort your songs by title.
Steps
 Launch your Spotify application on your device.
There you can find Your Library at the bottom screen of the application then tap it.
Now you can see the playlist which is created by you.
Go to your own playlist, there you can find three vertical dots in the top right of the screen, just tap it.
Now you have the Sort playlist option and go for it.
Then you should select which type you want to sort.
Just select Title and come back to the playlist page.
Now tap on the Shuffle Play.
The songs in the playlist play randomly.
This method is one of the easiest ways where you can fix your problem by Sort your favorite songs by title.
4. Fix Problem by Using Third-Party Page
You can shuffle the playlist in your Spotify app by using a third-party page. Undoubtedly it will help you to play random songs in your playlist.
Steps
Go to the Spotify Shuffle in your browser or you can go through by below link.
Now Login into your Spotify account.
There you can find your playlist which is created by you.
Play the songs in the Spotify playlist.
Now you can listen to random songs.
This page is especially for shuffling the songs and you can listen to the random songs. This is absolutely free and safe to use.
Check: Download Spotify++ IPA on iOS & Mac Without Jailbreak | Top 4 Methods
5. Reinstall the Spotify Application
Now you can sort out your problem by reinstalling the Spotify application which will help you listen to random songs. most of the problems will be solved by reinstalling the application. Here some of the steps below to guide you.
Steps
Go to the settings on your smartphone.
Now go for the App Management » Spotify.
Tap on the uninstall option to uninstall the existing Spotify application.
Now open your playstore and search Spotify.
Download and Install the Spotify application.
Launch the Spotify application and Login in your account.
Go to the playlist and tap on Shuffle Play.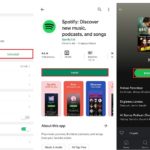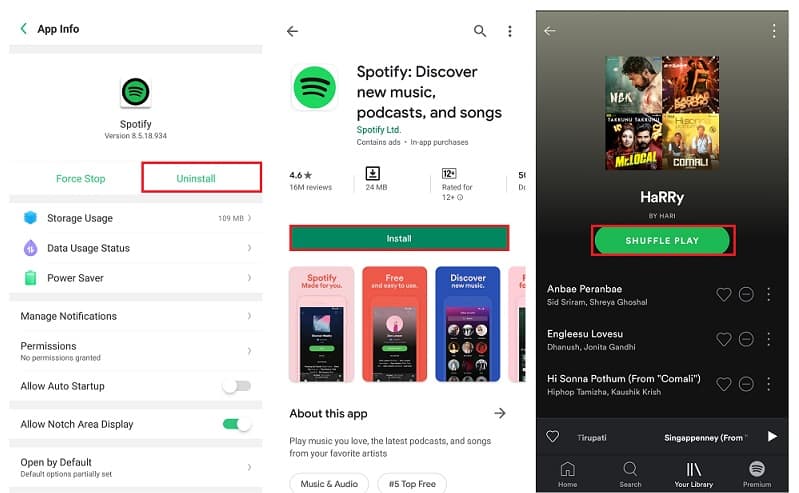 Now the songs start to play randomly.
Final Words
Just try out the above methods which will help you to Fix Spotify Shuffle is Not Random. The above methods are easy and safe and you can solve your problems by spending a couple of minutes.