Are you afraid of taking the Cisco exams? Do you want to become a certified professional without having to worry about money? Are you looking for the latest and updated practice tests? If so, then ExamSnap is the place for you! This online platform provides the best solutions in the shape of actual Cisco exam questions to help you achieve commendable results. With a thorough research and analysis of current trends and requirements, itgives the relevant and updated materials for your preparation free of cost. ExamSnap.com guarantees your success in theCisco certification tests!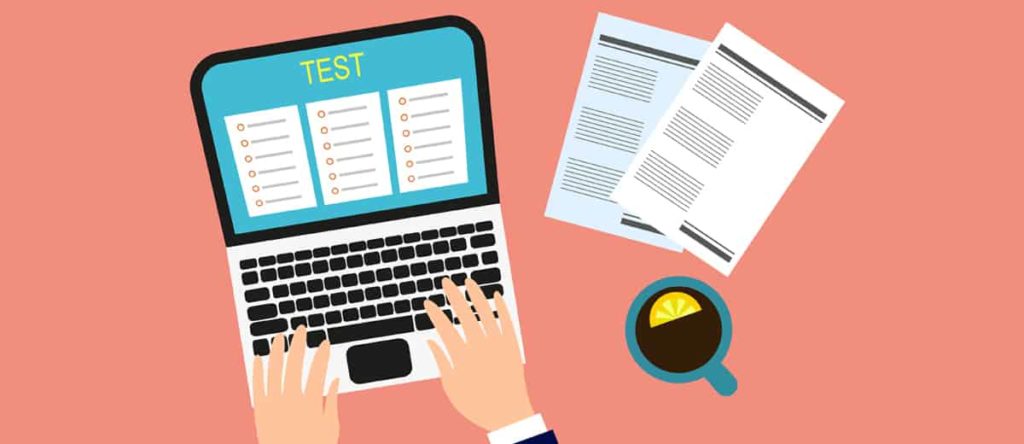 With the continued demand for IT professionals with core skills, networking is still ranked within the top 5 most important areas for business. Job demand for network administrators is growing at 6 percent per year, which gives the Cisco specialists a fair chance in the networking world.
Your focused education and exam results validate your skills in the eyes of the employers who are in search of professionals to raise efficiency, lower cost, and generally benefit their organization. Therefore, being Cisco certified means that you are trained according to the Cisco standards that are respected worldwide. This helps you meet today's challenges: analyzing and providing solutions to keep important information flowing and secure.
Also Read:
How Students Can Use Their Phones to Improve Their Academic
Types of Cisco certifications
There are five levels of Cisco certificates starting at the entry level, followed by associate, professional, expert, and ending with architect. However, obtaining a certification requires passing at least one exam. As the level of certificates increases, so does the requirements. For a higher level, it is important for the students to meet the necessary prerequisites.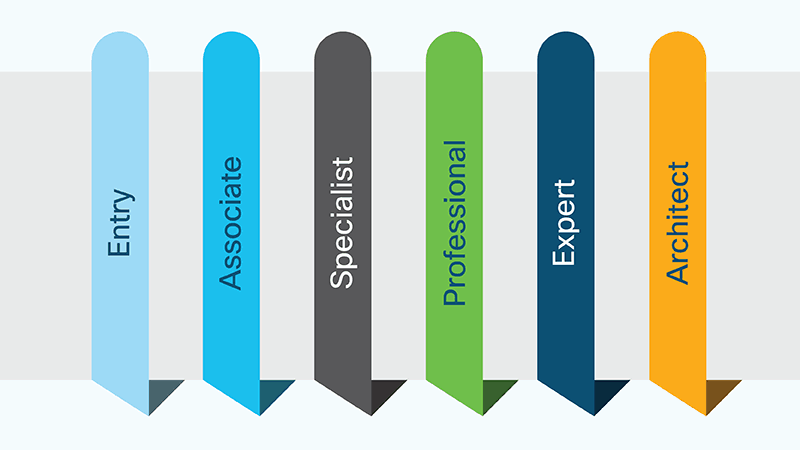 The Cisco certifications open up many opportunities and paths for their holders. Mainly, it helps with network operation and network design. Typically, it begins with the entry-level CCENT certification up to CCNA, CCNP, and CCIE. However, in other cases, the design-oriented candidates might move it up to CCDA, CCDP, CCDE, and finally, CCAr.
1. Cisco entry-level certifications
The entry-level certificates include Cisco Certified Entry Networking Technician (CCENT) and Cisco Certified Technician (CCT). The certified professionals can install, maintain, and troubleshoot small networks or branches of an enterprise network. The CCENT credential is a prerequisite for a few associate-level CCNAcertificates and CCDA.
2. Cisco associate-level certifications
The associate level includes Cisco Certified Network Associate (CCNA) and Cisco Certified Design Associate (CCDA). They are focused on basic skills in supporting, installing, and troubleshooting wired and wireless networks. The certificates are a prerequisite for the professional-level CCNP certifications.
3. Cisco professional-level certifications
The professional level involves mainly two programs: Cisco Certified Network Professional (CCNP) and Cisco Certified Design Professional (CCDP). For CCDP, it is necessary to pass three certification exams. The requirements are both CCDA and CCNA Routing and Switching credentials, or any CCDE or CCIE certification, CCDA and CCNP Routing and Switching are also counted. For the CCNP certificates,the prerequisite involves only the lower-level CCNA credential or CCIE.
4. Cisco expert-level certifications
The expert level includes two primary types of credentials: Cisco Certified Internetwork Expert (CCIE) and Cisco Certified Design Expert (CCDE). Although there are no obligatory prerequisites, one must pass written and practical exams to earn either of these certifications.
5. Cisco architect-level certification
This is the highest level that Cisco has to offer. The credential verifies the abilities of a network infrastructure architect to plan and design IT infrastructures according to business strategies.
Must Read: Whats Is Cybersecurity?
The entry-, associate-, and professional-level certificates are valid for 3 years, the expert-level credential expires after 2 years, and CCAr remains in force for 5 years. The exams vary depending on the Cisco certification track that you have chosen. There are different types of questions focusing on problem-solving and terminologies in the form of multiple-choice answers, fill-in-the-blank, drag and drop, or a simulation format. Visit ExamSnap to practice these Cisco questions.
Benefits of Cisco certifications
There is also no need for prior knowledge, and anyone with a basic IT experience is able to sit for the exams. Moreover, the Cisco credentials prove your competence in providing IT solutions if you get certified.
Also Read: Best Alternative Ebook sites To Bookzz.org
Just last year, 65 percent of people who took the Cisco exam claimed to have improved their professional image in the industry. On the other hand, it boosts up your career development by giving you a chance to pursue other Cisco advanced credentials. Your income also depends on your job experience.
Keeping this in mind, we prepare a comprehensive study plan that offers everything under one roof. Now, you do not have to spend hours going through different course materials. While continuing with your daily life, you can prepare for the certification tests in a very short time. Take your chance!