Internet Download Manager integrates into any Windows application that accesses the Internet, including popular Web browsers, and provides enhanced, accelerated download capabilities as a standalone application. When you need to access a set of white papers from a research site or a group of product photos or demo videos from a manufacturer image library. IDM enables you to grab multiple files at once without including HTML, CSS and other Web documents in your download. How you set up the IDM File Grabber determines which documents IDM acquires for you.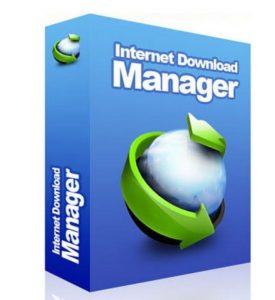 Grabber
Grabber is superior to Scheduler. Though one can't compare both as their functions differ. Grabber is good at grabbing files of the same type, or even whole websites for downloading. You no longer have to click on every link you want to download. Just define some rules in the Grabber settings and it will do the rest. You can find the Grabber option at the top of the IDM window.
Also Read:
Tamil Nadu REliance new 3g trick ProxyCap 2015
How to Download Multiple Files With IDM Using Grabber
Step 1: Upon pressing the Grabber icon you will be presented with this window. Name the project (which can also be saved) and paste the link from where you want to grab (download). To proceed click Next.
Step 2: Here you can tweak where the files are saved. It's better to choose a different folder for Grabber downloads, but ultimately the decision lies with the user. You can enable the Convert the links in downloaded html files to the local files to save the exact copy of the website for offline viewing. The other options are self-explanatory. To proceed, click Next.
Step 3:    In the third step you have to set up how deep the grabber looks to find the files to download. Level 0 means it looks just on the web page of the link you provided. while Level 1 means it explores each link given on the web page.
Step 4: Here you have to choose what type of file you want or don't want Grabber to download. It can be anything – images, documents or videos. If you want to start downloading all the files immediately once grabber captures them, tick the Start downloading all matched files at once.
Another useful setting here is the Download if file size is, which you can set to avoid or include certain files depending on their size.
Step 5:  This is the final window where the grabbing process starts. If you had selected the Start downloading all matched files at once. Downloads will start automatically or you will have to manually select required files.
From above method we can download any file format using grabber option available in IDM. Comment Below if you have any quires.