The videos on YouTube are originally in FLV format which is not compatible with Quicktime on Macbook and many other devices. As a result, converting YouTube videos to MP4 becomes essential. Another reason why downloading YouTube videos in MP4 format is useful is because MP4 holds everything from the video and audio to the text, subtitles, and still images, which often come in handy.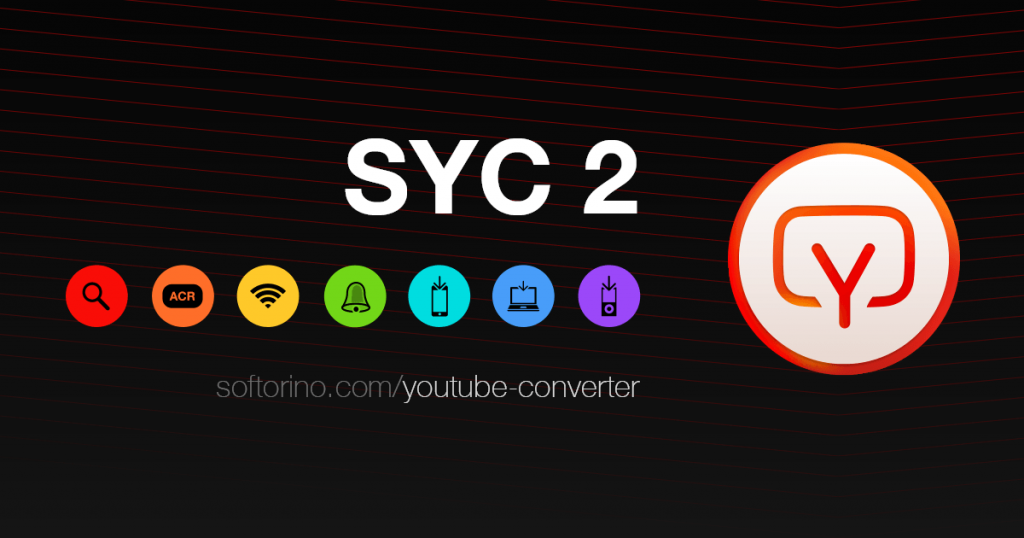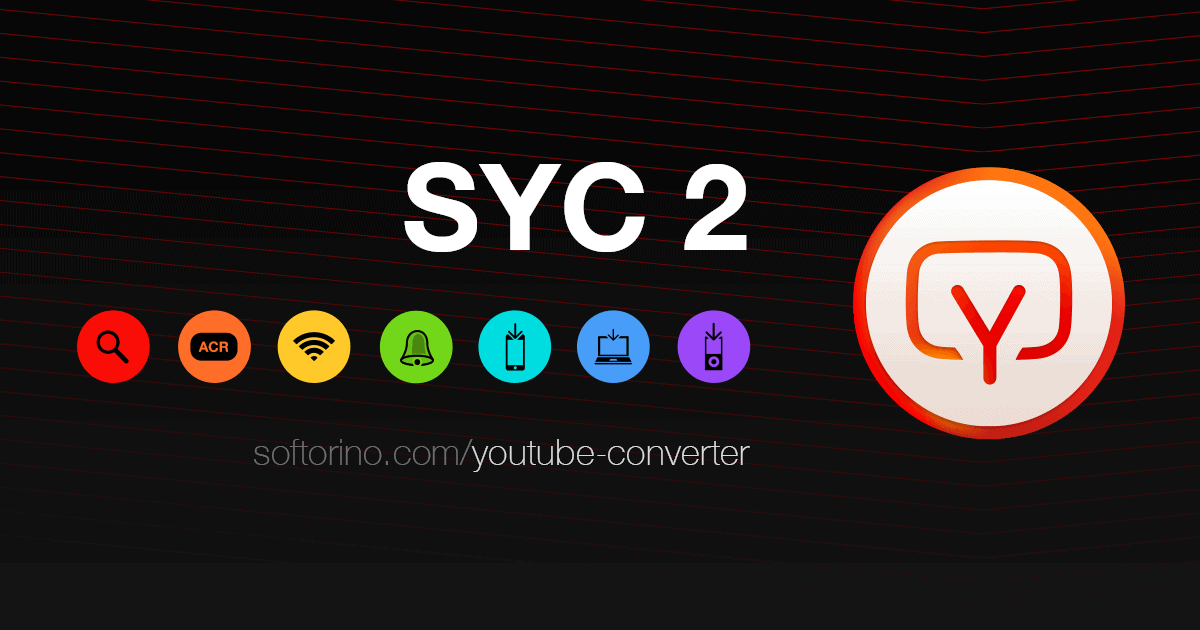 So if you are wondering how to quickly convert YouTube videos to MP4, this MP3 YouTube converter for iPhone can be your answer! Softorino YouTube Converter 2 or SYC 2, is an all-in-one downloader, converter and transfer tool for desktop computers. It is supported for both Mac and Windows.
This transfer tool basically allows you to download any video or audio file from YouTube, SoundCloud, Facebook, Vimeo, Dailymotion, and over 60+ platforms to your computer or iOS device. While downloading, you can convert the files into MP3, MP4, and ringtone format, and directly transfer them to either your PC or your iPhone/iPad/iPod Touch. What's more, you can also choose the video download quality.
This dedicated tool is great if you ever want to download and convert YouTube to MP4 and send it to your iOS devices for offline playback. Check the step-by-step guide below to see how it works!
How to Convert YouTube to MP4 in 2023
Follow these steps to convert and download YouTube to MP4:
Download

and

install

Softorino YouTube Converter on your computer.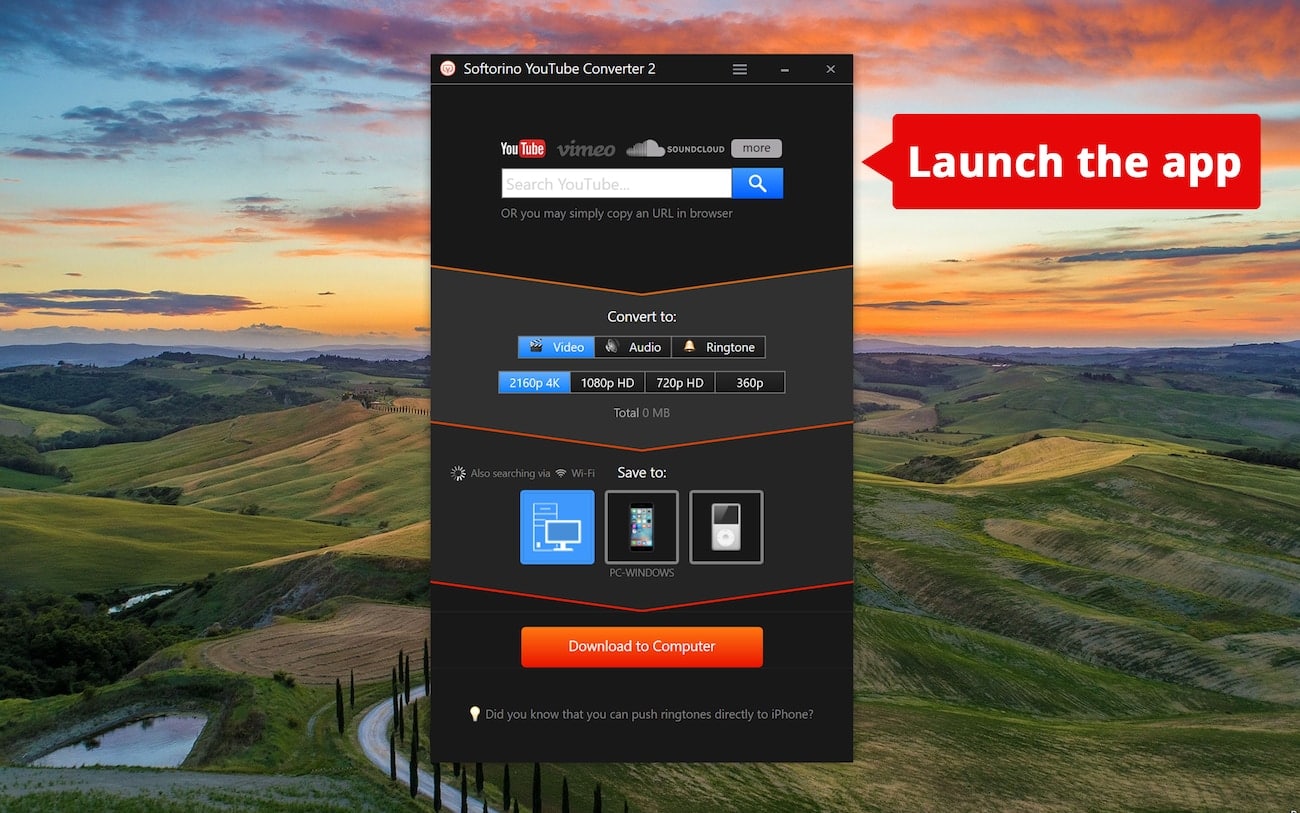 Paste

the YouTube URL of the video in the URL bar. Alternatively, you can also use the built-in YouTube browser to search for the video and add it to the download queue.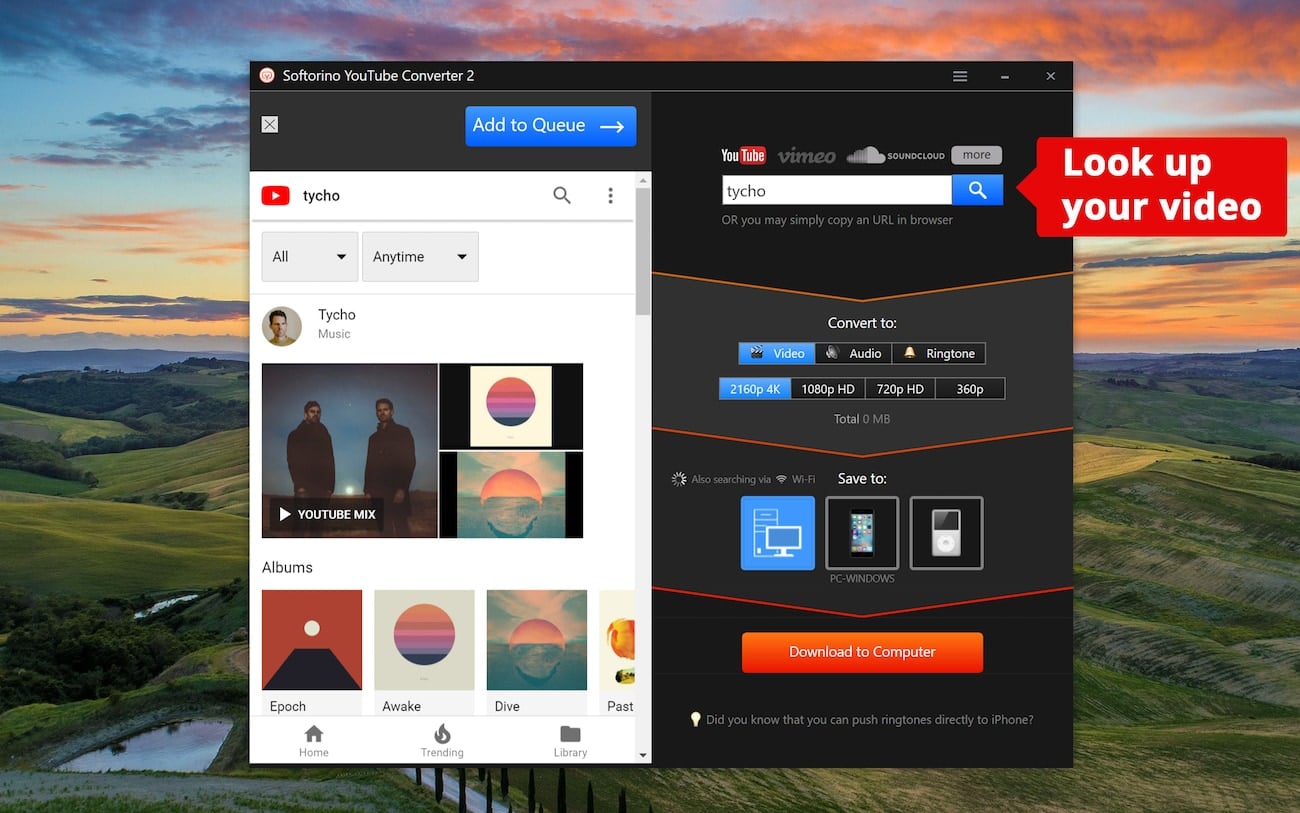 Next,

choose

the MP4 video format and video quality.

Select

the destination. You can either download it to your Mac/Windows computer or your iOS device.

Hit

the Convert & Transfer button.
Your video will be instantly converted, downloaded, and transferred. So enjoy your video and download more to create an entire offline playlist of your favorite music or movies on your devices. Softorino YouTube Converter 2 comes with a free trial that you can avail yourself of without any limitations. So download as many videos and music as you want with your free trial!
SYC2 Main Features
Here's what makes SYC2 the best app to convert YouTube to MP4:
A built-in browser

. No need to leave the app to search for the desired video when you can search using the in-app YouTube browser!

Supports 60+ platforms:

You can download billions of videos from YouTube, SoundCloud, Dailymotion, Vimeo, TikTok, Facebook, Instagram, and tens of other media platforms.

All-in-one tool:

Convert. Download. Transfer. All from within the same app!

Dedicated for iOS devices:

Can't download videos directly to your iPhone/iPad/iPod Touch? No problem! Use SYC2 on your PC to download and send any media file to your iOS devices without worrying about format compatibility!

Wireless transfers:

Is your iPad lying in another room and you're too tired to bring it? No problem! Connect SYC2 with your iPad via Wi-Fi and transfer files wirelessly.
Final Word
All of these and more or the reasons SYC2 is an effective tool for converting YouTube to MP4. So try it now and download unlimited videos with a lightning-fast speed!