Choosing a VPS Hosting is the ultimate solution to boost your business. It is not only cheaper in price but also robust in performance. While every website has its own fair share of hosting requirement, a VPS solution for hosting can be of a great help to your business.
However, you must know what is it that you are actually looking for in a VPS hosting. There are certain aspects that you must consider before choosing a reliable VPS hosting. Below mentioned are the points that you certainly want to keep into consideration.
Things To Consider When Choosing a VPS Hosting
---
1
.
Determining your hosting requirement
Before you jump on to a conclusion and start searching for a reliable hosting solution, you are advised to identify your requirements first. Here are some of the questions that you must ask yourself.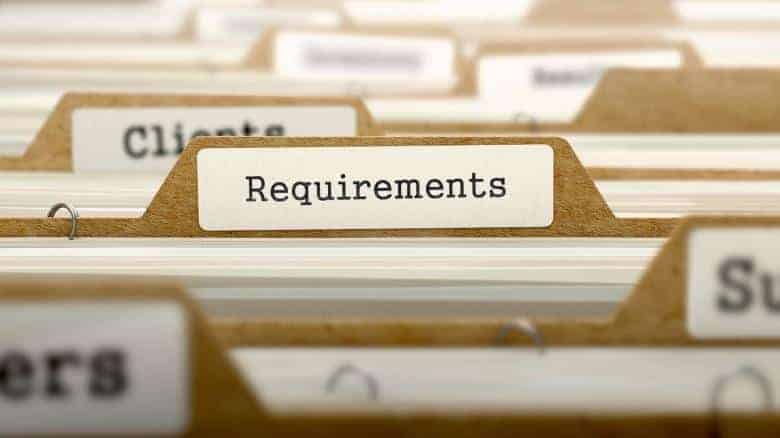 What kind of website are you interested in creating? (e-commerce, blog, online store, etc)

What sort of CMS platform are you actually looking for? (WordPress, etc.)

Do you have a certain amount of traffic in your mind that you want to target?

Are you looking to create more than just one website in general?
Use the above-mentioned questions as a guide to steer your direction. It'll help you determine what is it that you actually expect? The more detail you will bring forward with your imagination, better it will be for you.
2
.
Hardware & Reliability
Hardware also plays a crucial role in your VPS service. Even though the technicality of the VPS says that a VPS is actually a virtual form of server, but it does connect to one physical machine. A conventional virtual server is based on the single dedicated server.
This dedicated server can be composed of single to dual CPU, the adequate amount of RAM and several drives placed in a RAID Array. Since one big machine is making several virtual copies of independent servers, it saves cost on the extended hardware that you'd spend in case of a dedicated hosting.
Talk about reliability, there are several hosting providers in the web hosting market that provide reliable hardware and tech support to their users. With that being said, reliable hosting managed by Hostinger is certainly worth giving a shot.  
3
.
In-house live chat support
This is one of the most important characteristics choosing a VPS hosting provider must have. Though there are a few exceptions, a majority of the time almost all hosting companies provide this feature. Thus, you must check the availability of this option before opting for a hosting service from your provider.
Must Check: Top Best Cheap VPS Hosting Providers Of 2018
A well-established web hosting company has its very own technical team providing tech support 24-hours and seven days a week. A user can reach out to them at any given point whenever they face a technical query in their VPS plan.
To know more about their tech support, you can look for their reviews over the Internet or on their official website. Queries are nothing new when you deal with something that is technical in nature. Speaking of which, it is wise to choose a provider that offers you this much-needed support.
4
.
Datacenter
It is basically a facility that facilitates all the database of your website. In simple words, it is meant to keep your data secure and intact. Following is the main purpose of a datacenter.
Database connectivity

Power supply to the hardware

Security of the database

Stability in hosting environment
If a hosting provider has its own established data center, they are more capable of providing you the excellent hosting service. Your website requires the safe environment to grow. The isolated environment is extremely crucial for both security and adequate resource consumption.
Also Read: Alibaba Free Windows and Linux VPS Trial For 30 Days
When should you consider switching to VPS?
Low traffic often indicates that your website is lacking with the resources. Resources such as bandwidth, RAM, CPU power, etc are very important to handle the heavy traffic of a website. It is even more crucial if you are running an e-commerce website.
In simple words, when your website is outgrowing the resources provided by the shared hosting, it is time to switch to the VPS hosting. Also, slow page loading is a Class-A indicator that you must ditch your existing plan and upgrade it to the VPS.
In addition, overloading your website with textual and image content could also bring a halt to your website. Again, the reason must be the limited supply of the resources that your existing hosting plan is providing.
More often than not, hosting companies give you the notification that you have consumed all the resources of your monthly existing hosting package. It is no brainer to understand that, a growing website has growing demands as well.
Speaking of the growing demands, if your website is displaying multimedia rich content to your customers, you may need a reliable VPS plan to support your website's hosting needs. Not to mention, your online portal requires more processing power for that matter.
What must you look for in your VPS hosting provider?
Whether you are an established business or in a growing phase, try to look for a provider that offers you regular backups in all of their hosting plans. Just in case you lose any data, the consistent backup keeps you from the unnecessary worry.
Also, as mentioned above already – you must check for the reviews of the hosting provider you are planning to register with. A good provider offers you all the performance-based options as stated in the above points.
Conclusion
If you could sum up the growing trend of the VPS in two words, it would be – Performance and Cost-effectiveness. Now, that the world businesses are more drawn towards the cost saving and environment-friendly solutions of hosting consumption, VPS is a right choice.