Your iPhone saves you a lot of time with its amazing multitasking functionality, eliminating the need for separate devices like a camera, calculator, and GPS.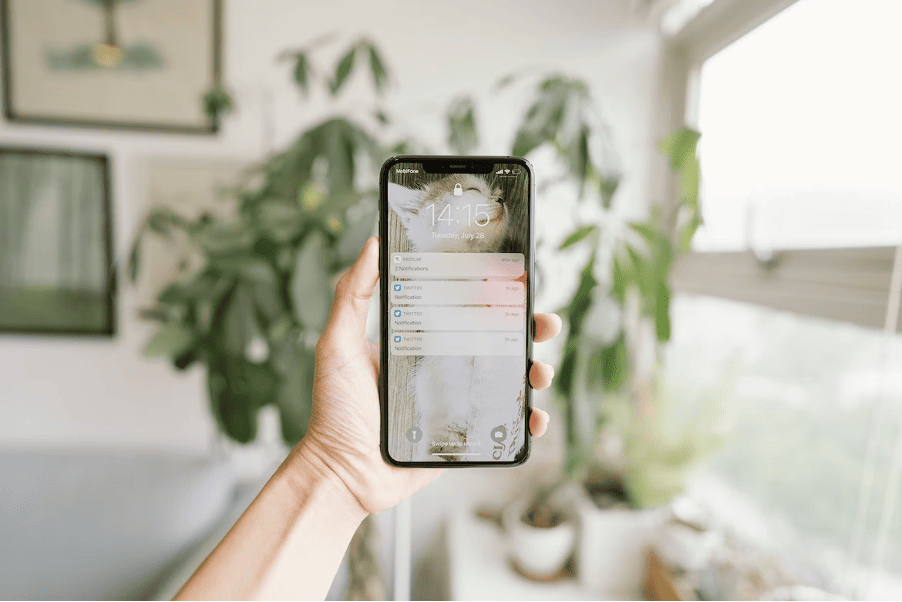 But we have even more tips for iPhone to save you time. Here are the best iPhone settings, hacks, tips, and tricks to enhance your efficiency while using your Apple smartphone.
Also Read: How To Know Your iPhone Origin Country
Best iPhone Time-Saving Tips
1. Quick-Switch Keyboard
Switching onscreen keyboards to type numbers or symbols is a common thing on the iPhone. Here's a tip to make it quick and easy. Instead of tapping the "123" key, just hold it and slide your finger to the desired key. This way, you type the number/symbol and switch back to the alphabetical layout in one go, without needing multiple taps.
2. Enable "Do Not Disturb"
Imagine how embarrassing it is when your phone goes off during a college lecture or work meeting. The room is so quiet that you can hear a pin drop. And out of nowhere, your loud ringtone wakes everyone up with a jolt. As you scramble to silence the noise, you can feel the judgmental glares burning into your back. But fear not! You no longer have to worry about humiliating yourself thanks to this awesome iPhone feature. It allows you to automatically activate "Do Not Disturb" as soon as you enter your workplace or school building.
3. Record Your Calls
Did you know you can record calls on iPhone? With the Call Recorder for iPhone app, you can save both incoming and outgoing calls to your phone. The application can be found in the Apple App Store, and you can figure it out in 30 seconds. To record a phone call, you need to go to the application and activate the recording. Inside there is everything for simple recording management, they can be listened to, sorted, and sent to interlocutors.
4. Add Tools to Your iPhone's Control Center
You can customize the tools in your iPhone's Control Center based on your needs. To access the Control Center, swipe downwards on the right side of your iPhone's screen. Adding or removing tools is easy. Just go to the Settings app, scroll down to "Control Center," and tap on it. In the Control Center menu, you'll find "Included Controls" and "More Controls". Simply tap on the green plus icon next to the tool's name to add it. Now, enjoy quick access to a range of useful tools with just one swipe.
More on: Tips on How to Find the Best Alligator iPhone Cases
5. Assign a Back Tap Function
Back Tap is a cool feature that lets you assign actions to be triggered when you double-tap or triple-tap the back of your ‌iPhone‌. You can use it to do various things like launching apps, accessing Control Center, enabling/disabling Rotation Lock, activating Zoom, opening the Camera, or even running shortcuts. To assign an action to a double-tap or triple-tap, simply go to Settings > Accessibility, then under "Physical and Motor," tap on Touch. Scroll down until you find Back Tap, tap on Double Tap or Triple Tap to set an action, and choose the action you want from the list. It's that easy!
6. Get Quick Access
If you want to save time with your frequently used apps, here's a cool trick: just press and hold on to their icons. Depending on the app, you'll get quick access to various actions. For example, try long pressing on Twitter's icon to create a new Tweet, or on Gmail's icon to compose a new email. On your iPhone's clock app, you can even set alarms and timers. The same goes for the Google app, where you can quickly carry out a search. This trick also works for camera settings. Long press on the camera icon and you'll see options for taking portraits, selfies, and recording videos. Feel free to try it out on your favorite apps and discover other available shortcuts.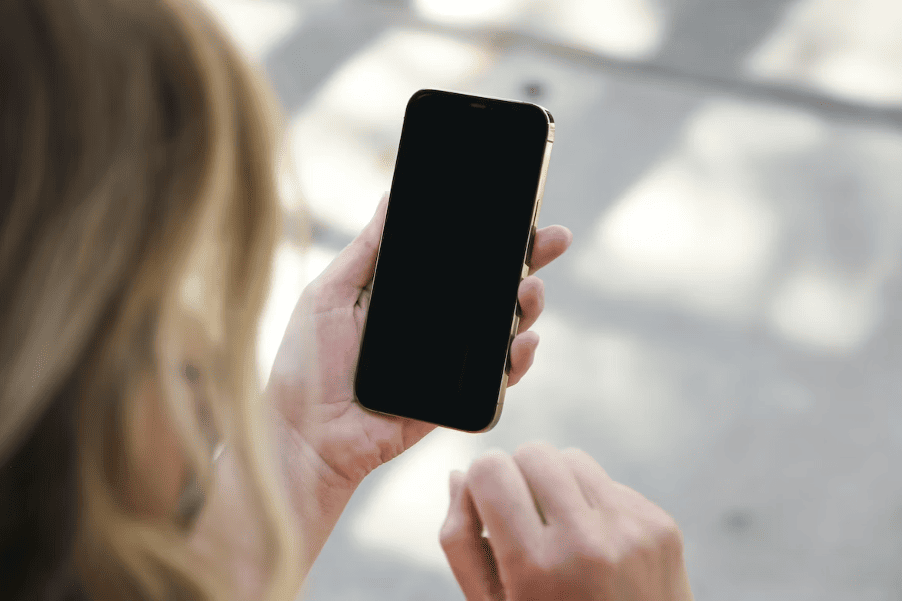 7. Use the Hidden Trackpad
Did you know that the virtual keyboard has a hidden trackpad? Just long-press the space bar and the keyboard will turn blank and transform into a trackpad. This lets you easily move the cursor on the screen within the text you have written. Maybe you already knew this tip. But did you know that you can also select text by tapping the trackpad with another finger?
8. Shake to delete
If you're typing on your iPhone and want to undo what you just wrote, there's a simple trick – shake the device. By default, this feature is enabled, allowing you to quickly correct mistakes by shaking your iPhone from side to side. A prompt will appear to confirm if you want to undo your action. This method is faster and easier compared to holding down the backspace key until your text is deleted entirely. If you're not a fan of this "Shake to Undo" feature, you can disable it by navigating to Settings > Accessibility > Touch > Shake to Undo.
Conclusion
Time is the only resource we are born with. You definitely do not want to spend it on routine tasks that a phone can do with little or no participation from you. Reduce your usual activities and speed up their implementation, buying time for what is truly important.