It's online world today and without internet people won't survive in this era. Well gaming is pretty fun and everyone loves to play games. Since the internet came the games are included the online multiplayer system. Here are some best USB WiFi Adapter for gaming.
Games like pubg and apex legends requires constant internet to play the game and broadband is the only solution.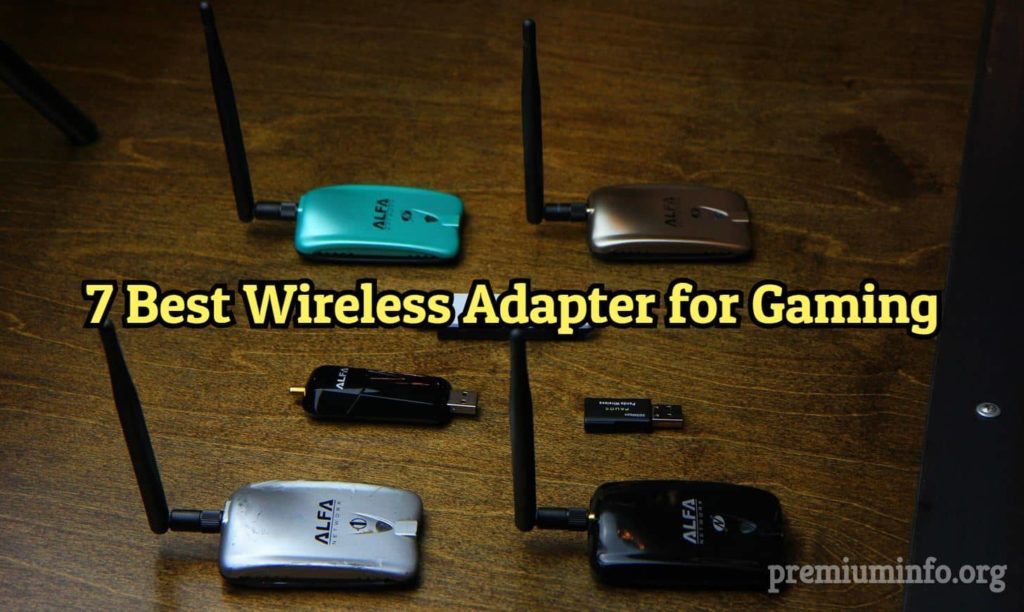 But even though broadband connection speeds upto 100Mbps and that speed is only applicable to wired connection unless you have a best USB WiFi adapter for Gaming.
Benefits of a Good USB WiFi adapter For Gaming
Better ping response.
High frequency.
Long range signal covering.
And additional warranty and customer service.
Also Check: Top 10 Best WiFi Routers in India & Home & Office Purpose
7 Best USB WiFi Adapter for gaming
These are the 7 Best USB WiFi adapter for gaming in the market. And I have divided this 7 wireless adapters in two categories Premium and Budget.
Premium costs high but it has some great advance feature and technology and Budget costs less and many people do buy budget products. And budget adapters are really good and handy for travelers.
Note: The Indian amazon links are not reliable due to the continuous
changes made in the product. So if you wanna buy the best USB WiFi adapter for gaming
then just google the model and it will bring the current working link.
Budget Cards
1. TP-Link AC1300
Price: $34.99
India Price: ₹5,500
It's one the most used wireless adapter worldwide and tp link is famous for making great wireless adapter. And this one is perfect for the modern ATX boards.
Also the heatsink is included in the package pretty cool right. Heatsink for a budget product and also the range is amazing. It supports gigabit network so you can play games without any worries.
Highlights
Speeds upto 1300Mbps.
Dual band 2.4GHz and 5GHz.
Dual antenna and heatsink included.
2 years warranty is available.
2. TP-Link Archer T2U AC600
Price: $17.99
India Price: ₹999
Another great budget friendly Best USB wifi adapter for gaming. This wireless adapter sports multiple uses and it is not meant to only gaming. Office works and other things can be done because it's so portable.
It looks very tiny but on the inside it packs some pretty powerful specs. It supports upto 600Mbps AC dual band. Pretty cool right and also it's one of the most rated wireless card by the people.
Highlights
So tiny and portable.
Upto 600Mbps AC band.
Dual band is supported
3. Panda wireless PAU06
Price: $14.99
India Price: ₹2,999
It's the cheapest of all but it doesn't compromise in the performance. Yes it can able to speed you upto 300Mbps. That's pretty much most people usage because most people just using 100mbps broadband connection.
Sadly it supports only bands g/n hence it's not AC band compatible. But that said many adapter has the default n band, so no worries. It handles pretty powerful tasks and only downside is the range.
Features
Speeds upto 300Mbps.
Multiple security options available.
Supports almost every operating system including all windows and linux distributions and mac.
Premium Cards
4. Asus PCE-AC88 AC3100
Price: $103.00
India Price: ₹14,999
When it comes to pc hardware's Asus is the greatest maker. Because the quality and innovative products are not new to Asus. And this card is the perfect for almost every usage and especially gaming.
This Pce adapter is indulged in the motherboard. And the quad antenna in this thing is amazing in long range and also it performs well enough to maintain the better gaming experience.
Highlights
Supports a/b/g/n/ac at 2167Mbps speed.
Quad antenna to cover better range.
MU-MIMO support.
5. Asus USB-AC68 AC1900
Price: $84.99
India Price: ₹11,000
Another great product from asus. For those who don't want pce wireless card, then go with this one. Because it is usb 3.0 compatible and that means better speed. And easy plug and use system.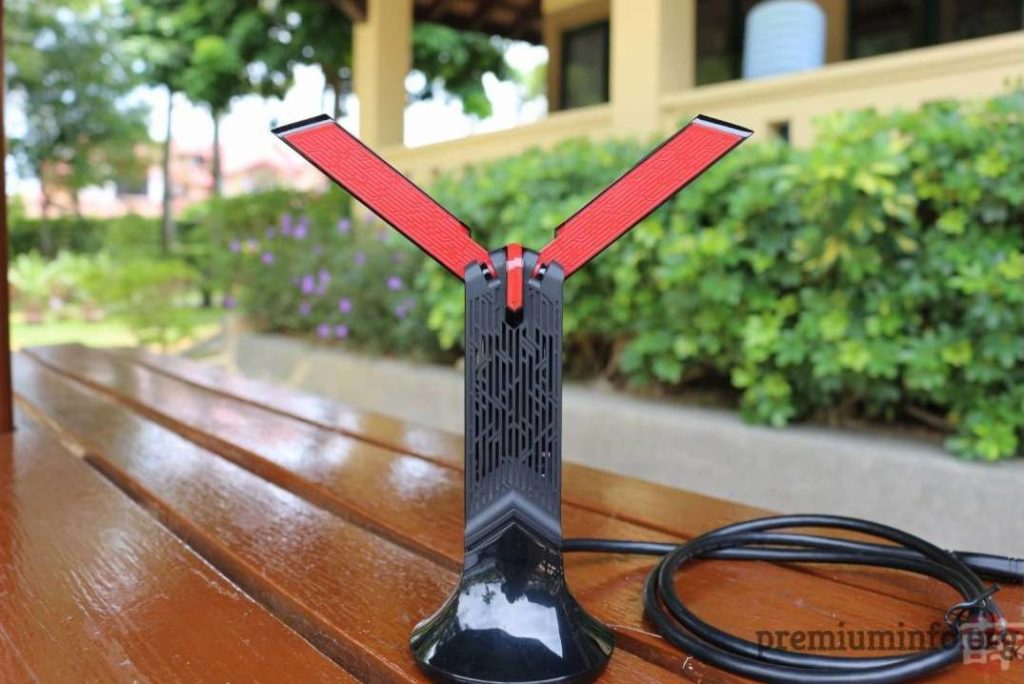 It supports dual bandwidth as well and it has foldable antenna so you can just tweak it according to your preferences. And the company claims it is way faster than almost 300% faster than the previous generation wireless card.
Highlights
Portable and easy to use.
Reach full speed upto 1900Mbps with usb 3.0.
Airradar beamforming for stability.
6. D-Link DWA192 AC1900
Price: $54.37
India Price: ₹7500
Greatest network maker in the market. Dlink makes many peripherals concerned to networking and this model is the top end model for the wireless adapter. And also it looks something different and cool.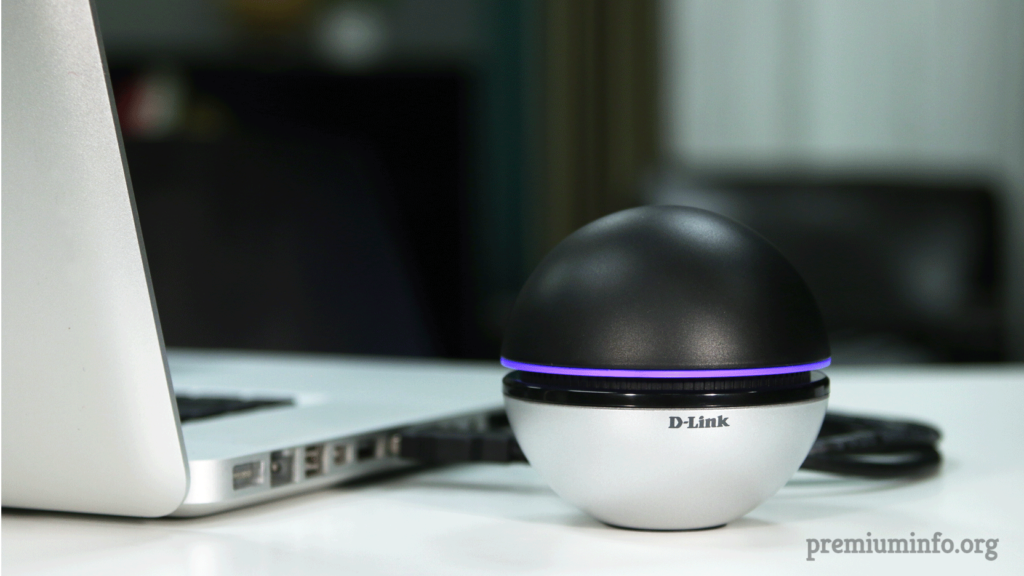 You can get almost 600Mbps in the 5GHz and 160Mbps in 2.4GHz from this adapter. Perfect gaming experience can be obtained from this wireless adapter.
Highlights
Pocket friendly.
Triple antenna available for better range.
Amazing look.
Buy DLink DWA192 AC1900
7. Trendnet TEW-809UB
Price: $78.99
India Price: ₹8500
If you are looking for the all-rounder then this WiFi adapter might be the choice for you. It's new product and contains the all the modern features packed in it.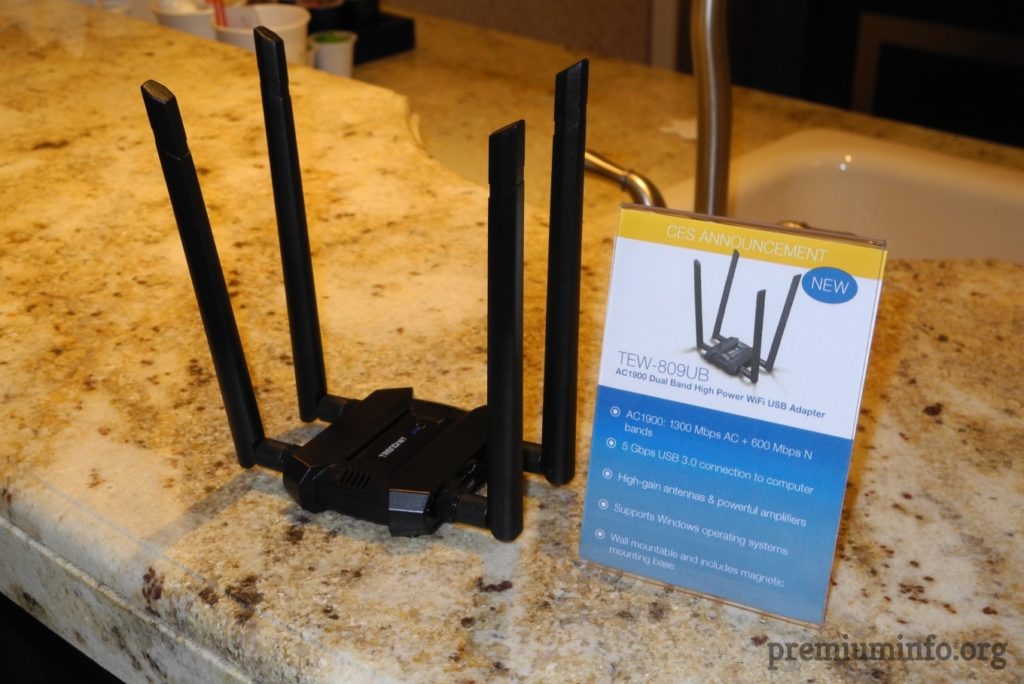 Beamforming technology is supported in this device. You can play any online games like pubg without any interruption. Because the network is very constant and sometimes you won't even believe that you are on wifi because it's that fast.
Highlights
High performance and reliability.
Speeds upto 1300Mbps.
Led indicator is available.
Indian Buy Link
Conclusion
If you are a gamer then this list of 7 Best Wireless adapter or Best USB Wifi Adapter for Gaming pretty useful to you. And you can always stay online without any ping delay and be focused on gaming.