GPS was invented to find the current live location of your device. And that's why most of the apps require GPS permission to find your location to run the service.
You can easily teleport your phone to anywhere in the world by simply faking the GPS location of the device. And this makes your phone think you're in certain location but actually you're at home.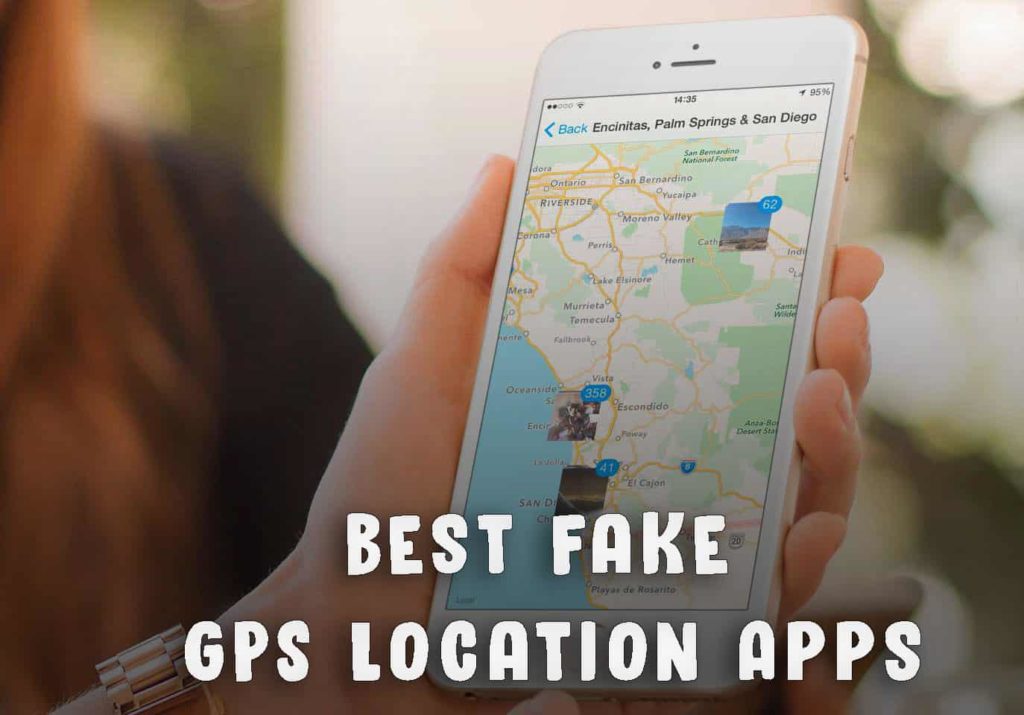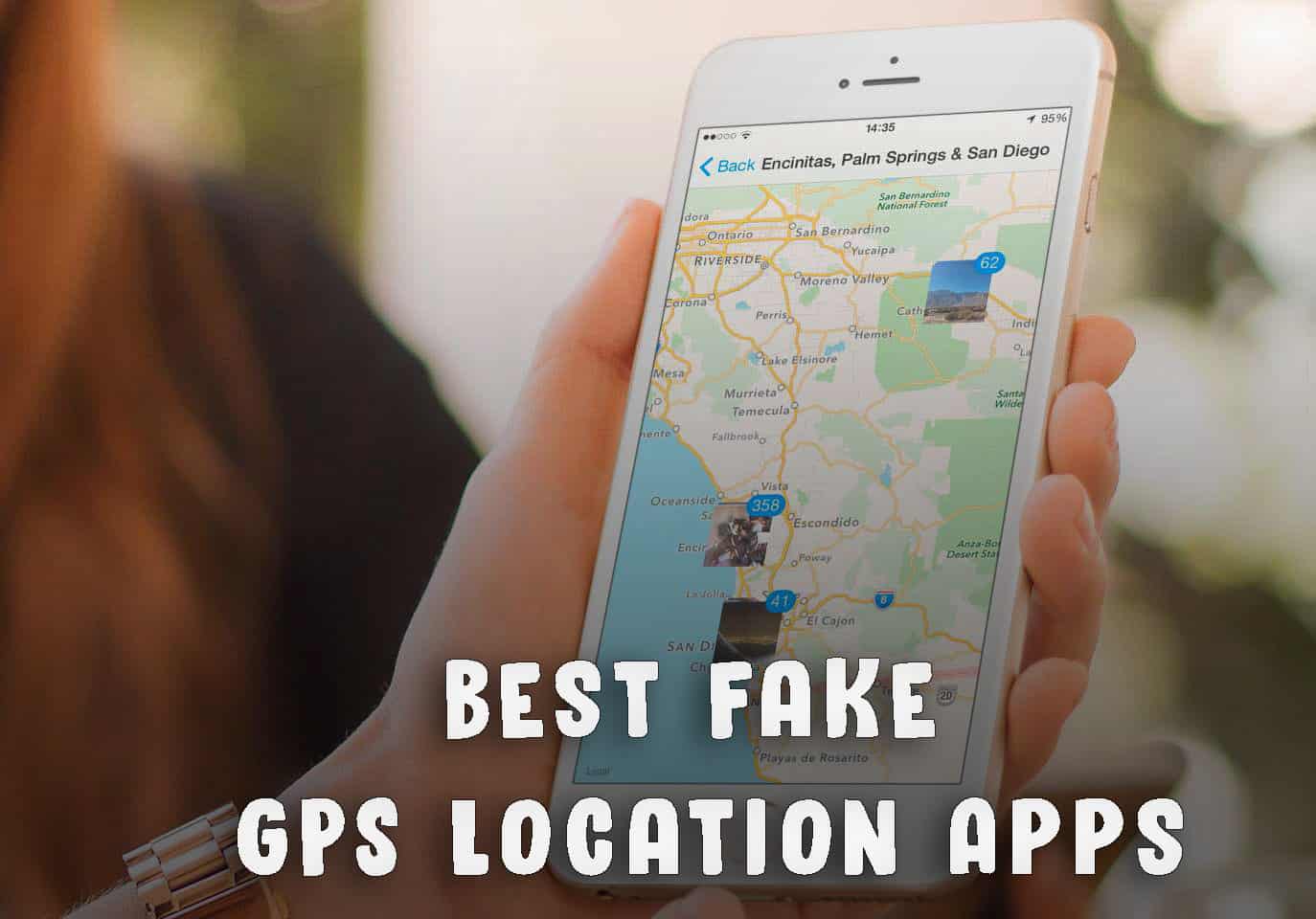 Since your phone showing the fake GPS location, it helps to protect your privacy from malicious apps on your phone. Also now you will be able to easily fool your friends by sharing them your live fake location.
What is GPS Service on Smartphones?
Every smartphone has the GPS built-in and this can predict the exact location by calculating the longitude and latitude according to the satellite. Most of the apps including Facebook, Google, Youtube and many other famous apps require this GPS permission to show you the relevant content you like.
Android Developer Option
Before you start spoofing or faking your GPS location on Android, first you need to turn on the Allow Mock Locations on the Developer option.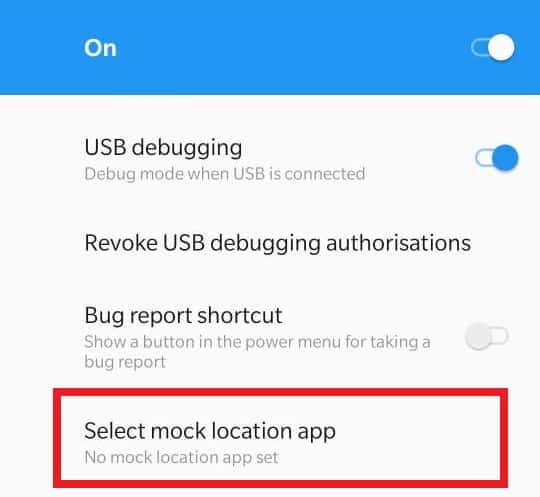 Go to Settings and About.
Now tap on Build Number repeatedly until it says You are now a developer.
After that go to developer option and Check the Allow Mock Locations and this will approve the fake GPS apps to override the GPS positioning.
Also Read: 11 Best WiFi File Transfer App For Android, Fast and Free
7 Best Fake GPS Location Apps for Android & iPhone
These are the list of the 7 Best GPS Fake Location Apps for Android & iPhone. Easily spoof your live location by using these top fake GPS apps.
1. Fake GPS Location
Price: Free
Rating: 4.6
Platform: Android
This Fake GPS Location is one of the best and I've been using this app for quite a long time since it never crashes no matter what and works like charm.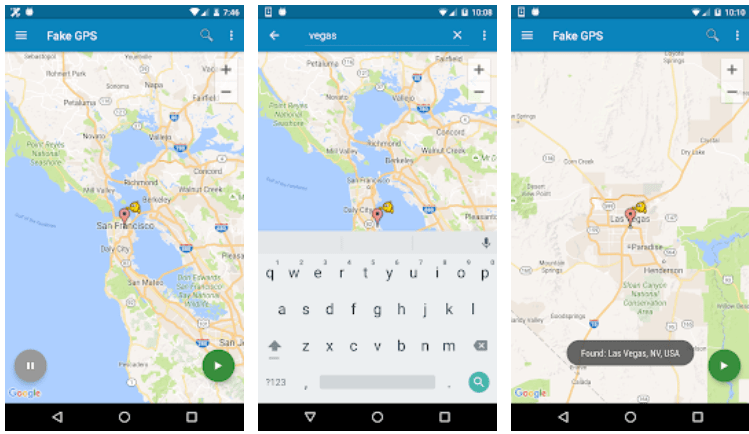 Developed by Lexa and highly rated fake location on the google play store. This app does not require any root permissions to run, just enable the mock location on the developer option and set it to this app.
Just open the app and drag the position point to wherever you want to fake the GPS and hit the Start button and now just open up the google maps and you will see the magic.
Highlights
No root permission required.
No ads and free to download.
Change your live GPS location with just 2 clicks.
Options like start on boot, spoof wifi provider and many more.
2. Fake GPS Location for iPhone
Price: Free
Rating: 3.8
Platform: iOS 9.0+
For iPhones faking the GPS location is not that easy like on android, it's a whole different story on iOS devices.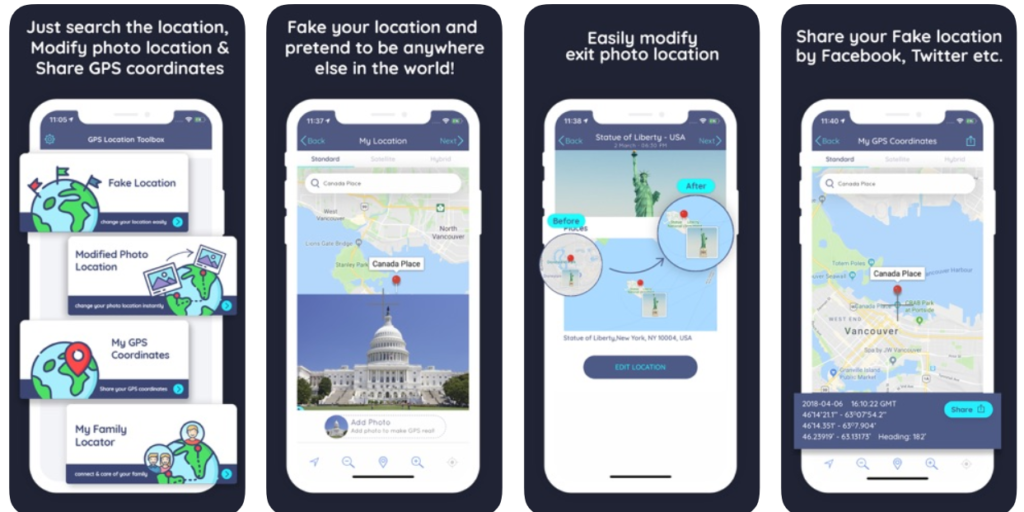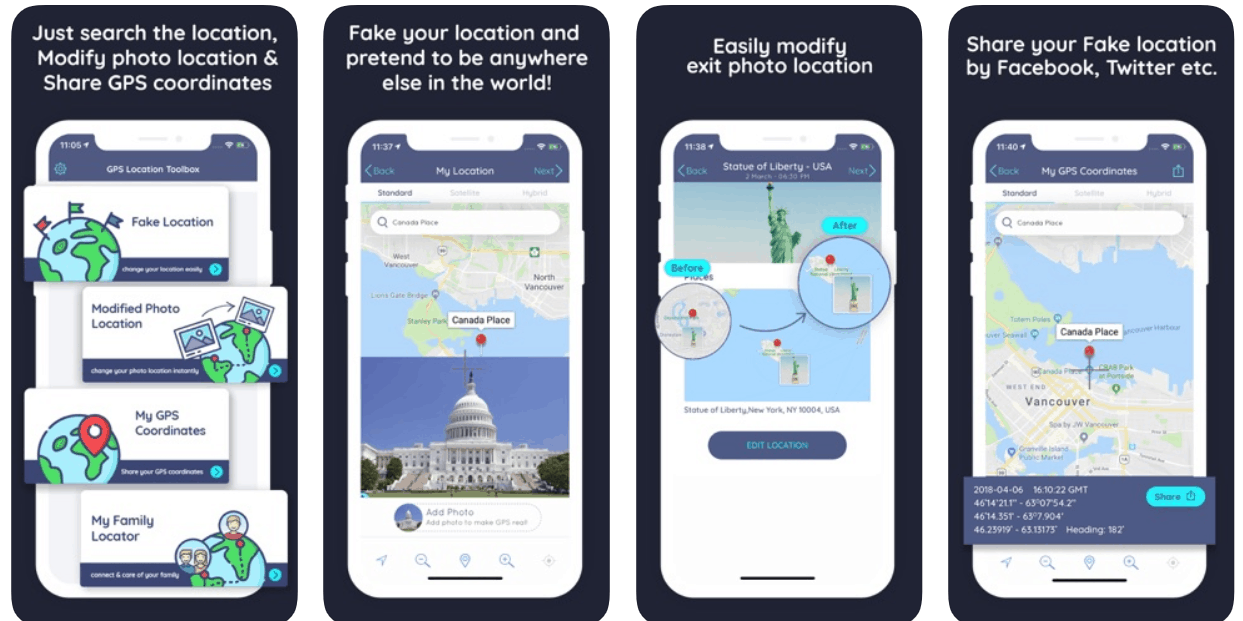 And this fake GPS location app for the iPhone is one of the most used and has good reviews on the app store. And this app is surprisingly working for many people to fake their current location.
Just change the location and pretend to be anywhere else in the world using your iPhone or iPad. This app also includes the Family Locator from there you can locate and protect your family.
Highlights
Free to download on AppStore.
Fake location, modified photo location & family locator.
Very easy to use.
Has better user experience and UI.
Download
3. Hola Fake GPS Location
Price: Free
Rating: 4.0
Platform: Android 4.0.3+
Everyone already knows that Hola is one of the best when it comes to VPN service. But now the same Hola developed this Fake GPS Location app and this app works great without any troubles.
Just open up the Hola fake GPS app and select the location you want to change and tap the Go button, it's that simple. Also, you can integrate this app with the Hola VPN service to provide the best results.
Also Check: Best Sites To Download Cracked Apps For Android
Highlights
Free and unlimited sharing.
Best location spoofer.
Chat with new people from various location.
Download
4. VPNa Fake GPS Location
Price: Free
Rating: 3.9
Platform: Android, iOS 10+
Virtual Phone Navigation App is shortly known as VPNa and this GPS spoofer app is the only app that is available for both android and ios.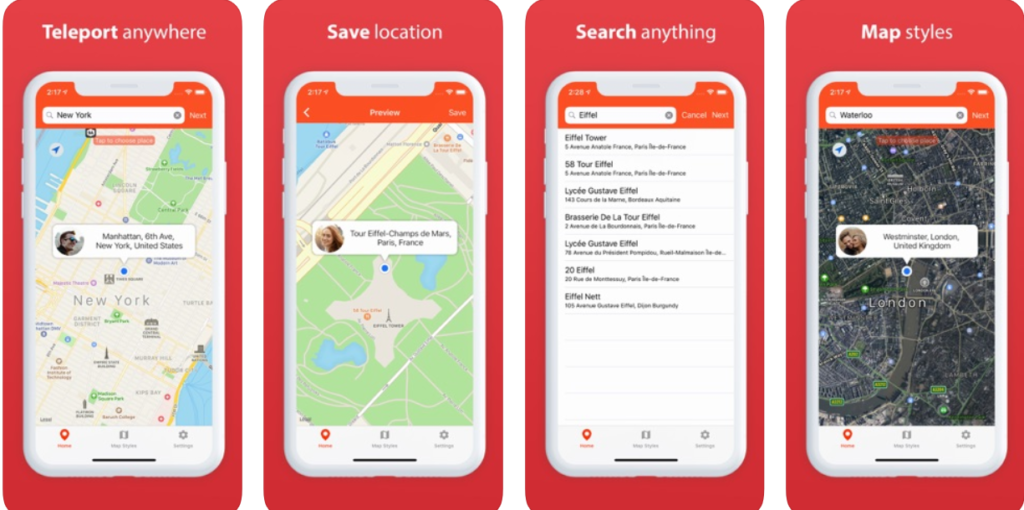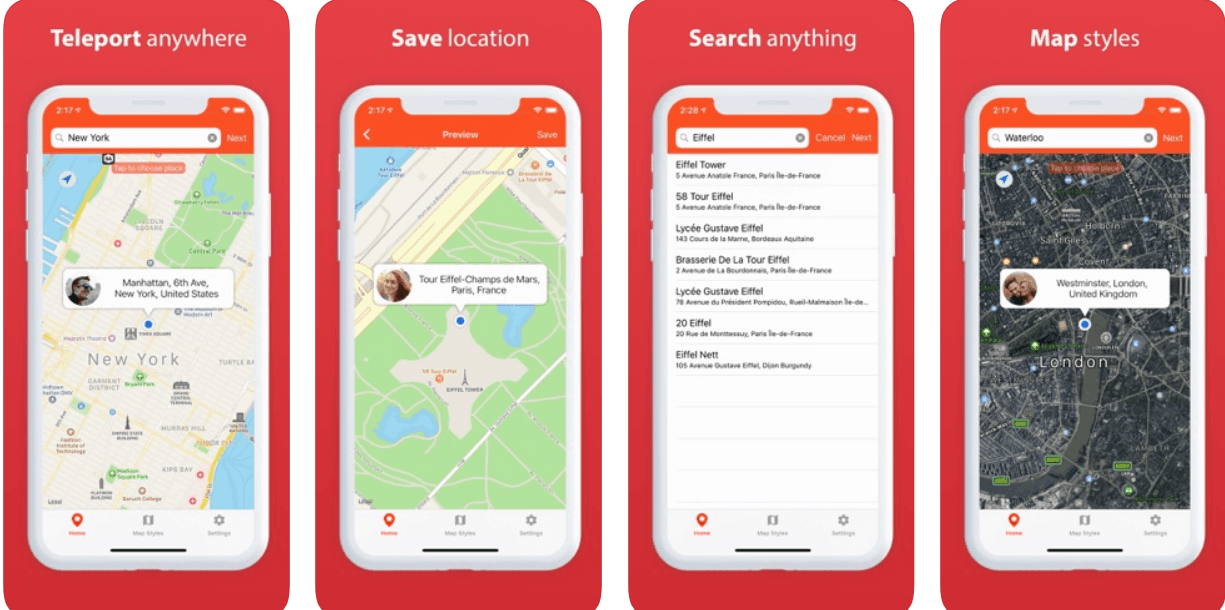 You can easily spoof your current phone location within seconds by using this app. Just simply open the app, choose the location and hit Start. Also, you can use the previously used fake location from history.
This app is like a VPN for GPS location. Just make sure you turned on the mock location and selected VPNa app on the mock location list.
Highlights
No root or jailbreak required.
No suspension of your game account while using this app on iOS devices.
Save and select favourite locations.
Use a single account on multiple devices.
[appbox appstore id1412389758]
5. Fake GPS
Price: Free
Rating: 4.6
Platform: Android 4.0.3+
Another great app to fake your GPS location and this app is only available for android. It's new in the market but already gaining huge popularity among the audience.
Also, if you need to check the other apps GPS functionality you can use this app to do that job. Since it only requires GPS to locate your longitude and latitude. It even lets you share your live location for 1 hour.
This app also has the beta version, from there you can be able to use experimental features like auto navigation, virtual joystick etc.,
Highlights
Very small package about 7Mb only.
Change your current location with a single click.
Has Beta program which includes awesome features.
6. GPS Emulator
Price: Free
Rating: 4.6
Platform: Android 4.2+
This GPS Emulator is also new in the google play store and it's working fine as well. With this app, you can easily change the location and altitude and also you can tweak the accuracy of the GPS.
GPS Emulator also provides the option to get the current time of the fake location that you selected. And this fake GPS coordinate injection can be enabled or disabled for the Google play services as well.
Just type in the address and this app will automatically find it for you and also this app is pretty good with cross streets. One of the best app to fake your GPS location but sadly this app has ads on the free version. I will recommend you to buy the pro version since this app is stable and suitable for all situations.
Highlights
Contains ads on the free version.
Easily mock the GPS location with higher accuracy.
Very stable and charm working.
7. Fake GPS Run
Price: Free
Rating: 2.6
Platform: Android 6.0+
Once upon a time, there was a Pokemon Go game that went crazy viral. And everyone suddenly started playing that Augmented Reality game. The main permission this game requires is the GPS location of your device.
By using that it will move your character on the game in real-time. And suddenly this game is blocked in some country and that's where this Fake Location Run app became so popular.
Since this app allows you to choose the location you want and it doesn't stop there, this app also has the virtual joysticks. By using that you can actually be telling your smartphone you're moving but in reality, you're just using the joystick.
Highlights
Both root and non-root support is available.
Virtual joystick to move around the world.
Very useful in GPS based games.
Also Read:
How To Track Phone in Android Platform | Mobile Tracker
Best Way to Fake your iPhone GPS
Since iOS has so many security restrictions many developers are struggling with the software side. Even the above mentioned fake GPS apps for iOS are not reliable, sometimes it won't even work.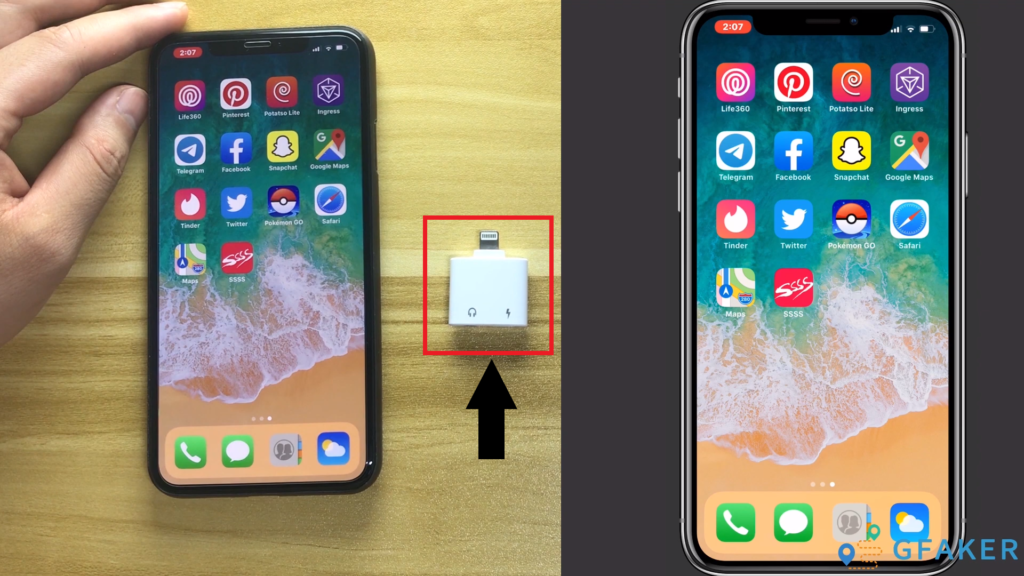 That's why the iPhone has this Hardware solution to fake your GPS positioning. And it's Gfaker. It's a hardware that will connectable on the lightning port, once you connected it will automatically simulate your location to anywhere.
No jailbreak, no computer, no code, nothing is required, just plug it in that's all. Now you can easily fool your friends or do something crazy with ease.
Benefits of Faking your Location
Social Media Apps
You can easily use this fake location on the popular social media platforms like Snapchat, Facebook, Instagram etc.,
Snapchat – Simply select somewhere on Snapchat location filter. Now launch Snapchat and you'll have access to the available filters from that area.
Facebook – You can use the new Check-in feature on Facebook, Never been to Paris? Don't worry now you can trick everyone on your Facebook that you have gone on vacation and make your friends jealous.
Dating Apps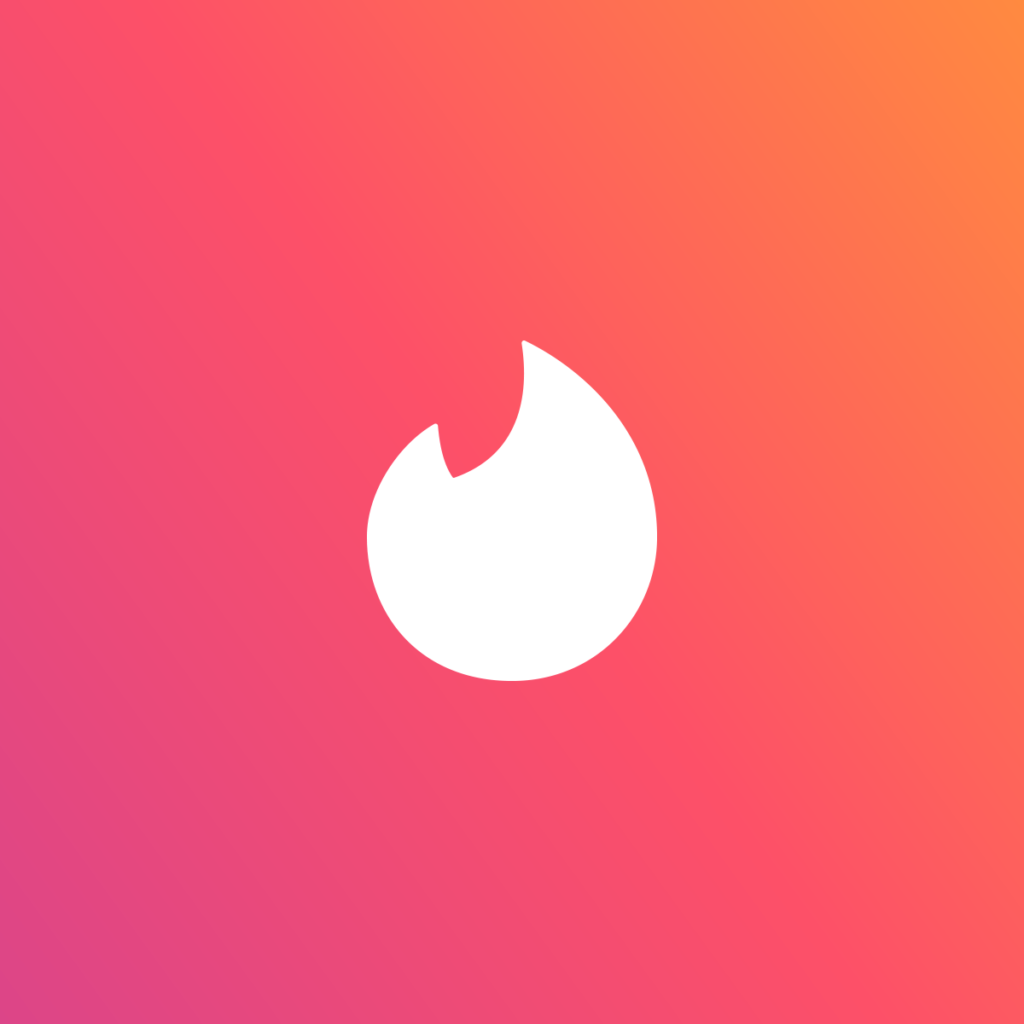 All the dating apps require GPS permission to find the exact location of your device to show you the nearby peoples or similar peoples.
And most probably you will swiped through everyone in your area or you don't like the peoples from your area and wants to try more on the other region. Some apps provide this feature but they require you to pay for the pro version or something like that.
But by using the fake GPS location app you can easily select the region you want and swipe through the people over there.
Finally
There are tons of many other awesome and hilarious ways that you can use this feature. Just make sure you turn it off before you use your navigation, or your original GPS location will be never found. Well, these are the 7 Best Fake GPS Location Apps for Android and iOS.