Well, all books which you have studied during your Bachelor's in Civil engineering are the best. By the way it seems that you are asking for a particular book so that will be previous years questions book but here below I'm also listing few books of your Civil Engineering. These are best civil engineering books by author.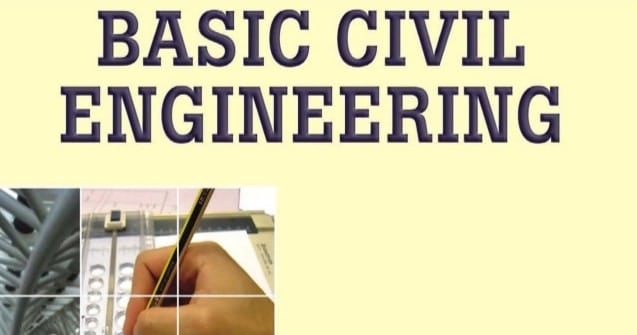 You might also find more other books online for civil engineering but standard author books are always great. Standard author has minimum mistakes when compared to local author book. So always try to learn with standard books for civil engineering. We have list best civil engineering books with author name mentioned below.
Also Read:

Free Anna University Notes Based Books Download With Ulektz
Best Civil Engineering Books To Learn Basics
Basic civil engineering:  S S BHAVIKATTI
Engineering mechanics:  R.K BANSAL , SS BHAVIKATTI
Strength of materials:  RAMARUTHAM, R K BANSAL AND (for gate) GERE AND TIMOSHENKO
Structural analysis:  RAMAMRUTHUM
Concrete technology:  M.S SHETTY.
RCC:  RAMAMRUTHAM, B C PUNMIA for theory and for advanced RCC – KRISHNA RAJU
Steeel structures:  S.K DUGGAL,
Environment engineering :  S K GARG
Geotechnical Engineering:  GOPAL RANJAN and S K GARG
Fluid Mechanics:  R.K BANSAL or MODI AND SETH.
Irrigation:  SK GARG
Hydrology:  SUBRAMNIYA
Estimation and Costing:  B N DUTTA
Surveying:  B C PUNMIA
Engineering Geology:  PARBIN SINGH
Transportation:  S P BINDRA, BL GUPTA AND AMIT GUPTA
Construction Materials:  RANGWALA
Highway Engineering:  JUSTO N KHANNA
Traffic Engineering:  L R KADIYALI
Project Planning by BC PUNMIA.
There are different books of various subjects available. We have Indian standards on different activities of civil engineering. You can study these. You may observe minutely civil engineering activities going on. Experience makes a man perfect. Bookish knowledge may help you to some extent. You should join construction company and get experience by doing hard work with sincerity. USA have published detailed procedures for all civil engineering activities with do's and don't. You may get them on internet. You can discuss with highly experienced people. Have confidence in yourself. Be a successful engineer.
List Of Code Books For Civil Engineering
Not only the best civil engineering books here are the code books you must know being a civil engineer.
IS code 456
IS Code 456 is an important code for Civil Engineering professionals and students. The BIS released the latest version of IS 456: 2000 PLAIN REINFORCEMENT CONCRETE– CODE OF PRACTICE (FOURTH EDITION) in the year 2000, further it reaffirmed in 2010.
Cement 33, 43 and 53 grades, Mineral Admixtures, Aggregates, Reinforcement, Water and Admixtures.
Construction material strength, properties, behaviour, testing and workmanship inspection.
Concrete Design methods, acting loads & forces, fire resistance, bending moment, shear force, reinforcement and all types of RCC structure specifications and design criteria of beam, slab, columns etc.
IS code 456 is must have civil engineering code book to carry out any kind of RCC and cement concrete related structure work.
IS code 800
Latest version of IS code 800 General construction in steel – code of practice has been reaffirmed in the year 2007. It was first published in 1984 and revised in 1993. IS code 800 dedicatedly serve the purpose of general steel structure design in construction. The major changes made in the latest edition of IS Code 800: 2007 are as follows;
All previous versions of codes are written considering the working stress methods or allowable working stress methods. But, IS code 800 published in year 2007 has been especially addressing the limit stress method.
Major changes are made to increase the partial safety factors, fabrication factors, gross capacity and net capacity of steel structure. It has been reassessed considering the other major countries practice codes.
IS code 383
IS code 383 has been especially written for giving upper most priority to constituents of concrete other than cement.  BIS released the IS 383-1970 Coarse and Fine aggregates from the natural sources for concrete, and revised twice since it was first published. Further it was reaffirmed in the year 2010 and has superseded  the previous version of IS code 515.
IS code 383 contains the following major points;
Fine and coarse aggregates – Quality of aggregates with respect to all major tests such as impact, abrasion and soundness.
Size and grading of aggregates, sampling and testing
IS code 1786
IS code 1786 High strength deformed steel bars and wires for concrete reinforcement was first published in the year 1985 and again republished in the year 2008,  and it is the latest edition of the IS code 1786.
This code contains the guidelines for the manufacturers to produce the quality and long lasting steel bars and wire using the process of hot rolling.
IS code 875
IS code 875 has total 5 parts which are mainly addressing the imposed, dead,  wind, snow and special loads except the Earthquake  for building and structures. Following are the complete list of  IS code 875;
Code of Practice For Design Loads (Other Than Earthquake) For Buildings And Structures Part 1 Dead Loads – Unit Weights of Building Material And Stored Materials (Incorporating IS 1911 : 1967)
Code of Practice for Design Loads (Other Than Earthquake) For Buildings and Structures: Part 2 Imposed Loads
Code of Practice for Design Loads (Other than Earthquake) for Buildings and Structures – Part 3 : Wind Loads
Code of Practice For Design Loads (Other Than Earthquake) For Buildings And Structures Part 4 Snow Loads
Code of Practice For Design Loads (Other Than Earthquake) For Buildings And Structures Part 5 Special Loads And Combinations
IS code 2502
IS code 2502 – Code of Practice for Bending and Fixing of Bars for Concrete Reinforcement is an IS code which helps professionals to understand the steel reinforcement behavior in bending and fixing. As we all know, concrete is weak in tension, therefore steel needs to be provided to maximize the tensile strength of RCC. In this IS code 2502 following contains are provided to help Engineers to ensure placement and fixing of Reinforcement in concrete. Best Civil engineering books
Bend dimension & symbols, Reinforcement schedule, Spacing, bending and cutting tolerance
Measurement of bending structure, binders, links and stirrups bar.
IS code 1200
IS code 1200 named measurement of building and civil engineering works has total 28 separate parts which contains single copy for every item.  These all standard codes are cover the important information about the measurements and deductions of building and civil engineering works.
If you liked to download eBooks online with international author preference. Well that's easy follow the link from Amazon to download.
If you still have any suggestion to download those books in eBooks . Just comment below.