Instagram users in this week enlivened with new features presented by Instagram Developer. Instagram Stories, whose function is almost similar to snapchat. Those instagram story features are rarely known by users.
This feature allows users to post photos or videos with the time frame of the slide show. An eye-catching look makes users euphoria-like and overuse. But what kind of things have been posted on the Instagram stories we can not see again after one day?
Instagram Stories is quite easy. Instagram users who already have a massive user network. Inevitably, the release of this feature also enliven Instagram time line in every day.
---
Also Read: How To Restore Disabled Instagram account Back
---
8 Unknown Instagram Story Features Which are Rarely Known By Users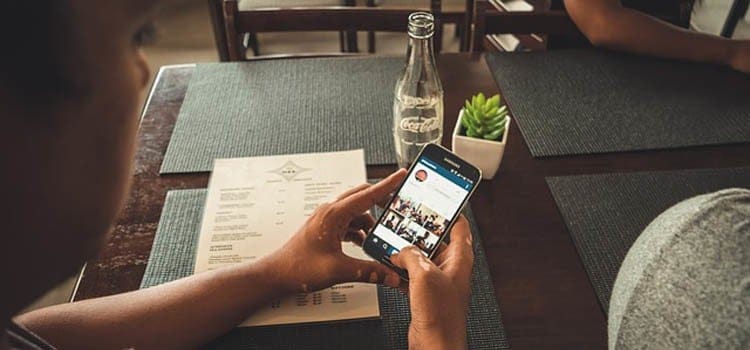 1. View the Account Story You Follow
On the top line of your home feed your Instagram homepage will line up neat Instagram accounts that have been using the intended feature. Of course that appear in the sequence is only the account that you follow. If there is a new story, then the profile photo account is marked with a colored ring.
But you can also see the stories of popular users that did not follow through the search channels.
2. Beautify Story With Editing
Users can edit their own story both with posts, emoticons, filters, and others. Simply swipe to the right when you are editing your story. Then a number of options will appear.
3. Not Always Real Time
If you are constrained by an Internet network that is crashing, you can include photos, videos, or Boomerang until Hyperlapse that you created during the last 24 hours. The trick is slide down when you want to create a story, you will see the selection of content to upload. Just choose the file you have specified in the gallery.
4. Selecting Preferences
Not only choose the colors you see on the story screen, you can also choose colors according to your preferences. Ie press the color palette option then you will see more color choices to your liking.
5. Tap Profile Photo Photo For Viewing
The easiest way to see someone's story is by tap on the person's photo profile. Then it will show whatever story he has made in a full day.
6. Send Message As Direct Message
Instagram Stories provides a message send channel at the bottom of the frame. If you use it to comment feeding it will automatically enter as a direct message. So do not think, Instagram Story has features such as like or public comment.
7. Organize Anyone Who Sees
For users using Instagram Stories can arrange anyone who can see the stories you upload. Whether all followers, follow-back accounts, or accounts you follow back. You can also choose the specific person you block to view your story.
8. Your Post Apply 24 Hours
It's like report to Pak RT just yes. So no need to fear overposting. Moments that you record and upload daily will only last 24 Hours, regardless of the amount. So automatically, the whole story you post will disappear after 24 hours. So, what's your Instagram Stories today?
These are the 8 unknown Instagram story Features which might not been known by many users. Stay updated with this Post. We will updated new Features of instagram if any Added .
More Unknown Features of Instagram:
9. Knowing People Who Unfollow Your Account
Sometimes someone likes a fad or even just intend to get followers a lot. The person is already follow then we followback and it turns out behind Unfollow. This is really very cunning and annoying. Maybe we do not know who did this because instagram is not available features like this.
But do not worry because with
InstaFollow application,
you can see account or person who unfollow your account. It can even see who is blocking your account. The limitations of this application is quite high, can see up to 10.000 User Instagram.
10. Know Who Does Not Follow Your Account
Every time you follow others, not necessarily the person would followback to us. Well, from the many people who we follow is not possible we can all memorize. Moreover, maybe you also do not know whether the person is already followback or just look at your profile only.
With the Followers + for Instagram application, you can see instagram users that you follow but do not follow back you. How to use this app is pretty easy, download and install apps through the Google Play Store. Open the application , then on the home page tap section "User Not Following Me Back" then it will automatically show all users who do not follow your account.
11. Knowing People Who See Your Profile
This one feature is really very secret, but you can easily apply it. Whenever you visit your instagram profile page, you certainly do not know who is looking.
But with the
Who Viewed My Instagram app,
you can see all users who have viewed or visited your profile page. All the activities of your friends who are peeping profiles of photos and videos you can see in detail.
12. Repost Photos And Instagram Videos
If you want to re-post your friends' photos and videos you may need to download them. But it is too complicated. Because it is a lot of time and your quota. I have a better and quicker way to do that.
Install the RepostWhiz app to re-post the photos and videos you want, from other people, friends, or from your own account. With the RepostWhiz app, you can reproduce without degrading the photo quality. In addition, you can also download it and store it in your smartphone gallery album and your android tablet.
13. Download Photos And Video Instagram
You already know that instagram does not provide download buttons on every photo and video posted. This certainly makes the users have to install additional applications, in order to download the photos and video.
Applications that are used by Instagram users to download photos and videos are
Downloader For Instagram.
This application is able to download photos and videos easily and quickly. Just copy the instagram photo URL, then paste it in the downloader column. Tap Download to download
.
Also Read: 
14. Delete Ads on Instagram
Instagram or other social media applications must be available ad space as an excuse instagram to earn revenue from Applications created. These ads are sometimes annoying and sometimes uninterrupted. If you do not like ads, then you can eliminate them.
The way is quite easy, but unfortunately you have to go in the premium feature (Pay). With InstaFollow app , you can block all ads that are served easily and quickly. That way, all the impressions that are on the home (Home) only show photos and videos of your own friends.
15. Knowing Who Blocked Your Account
Whenever a person or follower who does not like your post, or may be grudging with you, that person will block you. You can see who the person is blocking you.
Same as above, you can use InstaFollow application. With pro (Paid) option, you can see the list of people or users blocking your instagram. Quite easy and fast.
16. Know Your Admirers on Instagram
Sometimes someone who is famous on Social media like an intagram, could have an admirer. Who secretly keeps on following you, taunting you, like your photos, often viewing your profile, always getting notifications from you. Well, this is what admirers mean.
To find out who your admirers are on instagram, you can use InstaFollow application, Same as above application. InstaFollow  does have many features, therefore the application is paid. You can see who your admirers are on instagram, whether female or male.
17. Upload 10 Photos at Once in Instagram
In early 2017, Instagram app can already be used to upload photos more than 1 photo per upload. If previously, we as users can only upload photos one by one, but now, we can upload photos or photos simultaneously, a maximum of 10 photos or Video files. With the existence of this kind of feature, of course users can more easily in making the album as you wish. For example, when travel or vacation, can be uploaded on the same part, without having to bother uploading one by one.
How to use this latest feature is actually quite easy, the user just tap the Upload option. Then, tap "Select a few" then, you can choose a photo or video maximum 10 Files, Nothing more. After that, you can proceed, and follow the next steps until the upload process runs and works. More details, you can see the method in the following article.
18. Login Multiple Instagram Accounts
Not just one account, Instagram you can use to log into many accounts. Currently, Instagram allows users to have more than 2 Instagram accounts, 5 or even 10 Accounts. This kind of feature gets a good reception from its users. In addition, this feature can also be a business feature, such as for the first account as a personal account while for the second can be used for online business or product sales.
To be able to log into multiple accounts, users can go to "Settings Options" . Next, select "Add Account" , and in that section, users can add an account or can create a new account again. Quite easy and simple, for more details, you can refer to the full review in the following article.
19. Live Stories Instagram
Want to share a unique story with Photos or Videos, or want Live Instagram directly through Android Smartphone and Tablet. Live Stories can be a solution for you who like to exist. Live Stories has been around since last November 2016. This feature received a good reception from its users. Moreover, users can live directly like Bigo Live or Facebook Live. Every day, there must be users who always share stories through Live Stories Instagram.
How to use this feature is quite easy, before, you have to update Instagram to the latest version. In the top bar, you can tap the "Camera" icon or your "Story" icon . In that section, you can instantly share your story in unique and interesting ways. More details, you can refer to my post below.
20. Instagram Stories Download
The next great tips and tricks you can try is to download Video or Photos from other users' Stories. These tips are quite useful for those of you who do not know how to download other users Stories. Indeed, Instagram does not embed download button on any Uploaded Photo or Video Stories. Therefore, you must use applications from third parties in order to download photos and video stories that exist.
StorySave can be a solution for you who want to save photos and video stories of other users. With the app, users can store videos and photos of other users are unique and cool. To get the StorySave app, you can search and download it directly from the Google Play Store for free. For more details, you can follow the steps – steps that I write in the following article. How to View and Download Instagram Stories in Computer
That's it Secret Tricks Regarding Instagram Applications are rarely known by many people, wait for other tricks – tricks on another occasion or in the future. There are many other Instagram tips and tricks are pretty cool, if you feel more know,