Previous maybe I've allocates several free vps providers, now I'll give you another Top 13 Free Windows and Linux VPS Providers 2019 for you. Free vps much sought after by beginners who want to try for free vps server. There are so many benefits that we can get by using this free vps.
For vps windows, can be used for web servers, server mt4 forex, and also a windows based application server. As for the widely used linux vps server for the VPN server, Proxy, and also web server.
Read Also:
New Free VPS Trial 2017 Windows And Linux (Updated)
Top 13 Free Windows and Linux VPS Providers 2019
After surfing many days, I finally found some VPS providers that give us vps server with free of charge without having to pay anything.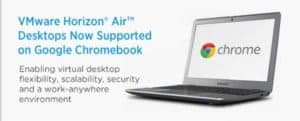 VMware Horizon offers 7-day free trial pack for Windows 2008 VPS server packages server specifications that we will get among other things:
CPU Cores 1
2 GB Memory
25 GB Disk Space
Type of OS Windows Server 2008
2.HP Cloud – HP cloud
Hp cloud also provides development trial period for 60 days. with a linux based os we can try it for free.
$ 100 credit
90-Day Free VPS
Windows Linux VPS
To get a free trial vps from condero.com , you must register and create an account in condero.com. after that you will get 3 months free VPS
Windows Linux VPS
Valid for 3 Months
Type OS Linux and Windows
Zettagrid provides a free 60-day trial vps worth $ 250.00 AUD. you can use it for various purposes in the virtual server. in addition you can also cancel the contract before the trial period runs out.
2 GB Ram
2 CPU
100 GB size
1 TB Bandwidth
1 Month (30 Days)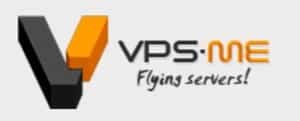 VPSME offer free server for 1 year that can be upgraded to premium vps whenever you want. in addition you will receive premium assistance after upgrading. while for a free VPS only get help through forums only.
Free storage capacity: 5Gb
Free Ram Capacity: 384 Mb
Applies For 1 year
6. Atum
Atum Vps Provide free vps trial period for 15 days. was nice enough to do some trial and test vps from atum.com. to get a free vps you need visit and fill out the form with ease.
Free Storage Capacity: 50GB
Capacity RAM: 2Gb
Validity period: 15 Days Free VPS
Each VPS free  of elastichosts get 2000-MHz core CPU, 1GB of RAM, 30GB HDD and SSD 5GB. The trial period lasts for 5 days. At the time of the trial period expires, you will not immediately have to pay. and data is your data is still safe on a free vps.
Free Storage Capacity: 20GB
Capacity RAM: 1GB
Validity period: 5 Days
Microsoft issued a server offerings vps free azure with a capacity large enough. you can use it for any purpose. because these servers can install web applications, virtual machines, sql server etc.
Free storage capacity: 150GB
RAM capacity: 1.75
The validity period of VPS: 1 Month with a $ 200 credit
You can create more than 4 VPS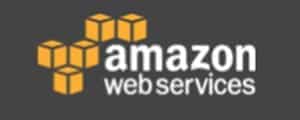 Amazon Web Services (AWS) Free is designed to allow you to gain experience with AWS Cloud Services.Free AWS includes service with a free level available for 12 months after the date you Register AWS, as well as offering additional services that will not automatically expire at the end of 12 months of probation Amazon AWS Free.
Free Storage Capacity: 5GB
Capacity RAM: 613 MB
Burst RAM: 613 MB
Term: 1 Year
Check This For More Info: How to create Free Vps Using Amazon AWS
10. Openhosting

Openhosting.com Gives period free trial for 5 days as vps premium. You will get a windows server  free period expires, will not be charged automatically.
CPU Speed: 4 GHz
Capacity RAM: 4 GB
Storage: 50 GB SSD
Trial period applies: 5 Days
Stratogen is a provider of Vps of  Top 13 Free Windows and Linux VPS Providers 2017 others that provide up to 100% uptime guarantee. besides free vps registration process is very fast. within seconds after completion of registration, you can already use your free vps server without any restrictions.
Unlimited Storage Space
Guarantees 100% Uptime
The validity period of 7 days free trial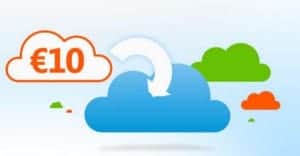 Get Voucher worth € 10 to spend on Aruba IaaS platform to get VPS for 60 days and take the opportunity to explore and test the products and services of Aruba Cloud for free.
€ 10 voucher for free
VMware technology quality
The validity period Vps Free 60 Day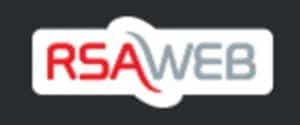 You will be given 7 days vps free by RSAWeb to try the service mereka.serta there is no necessity to pay after a free contract runs out.
2GB of RAM
1vCPU
50GB Storage
1GB Traffic
Windows or Linux OS
Valid: 7 days
That's Top 13 Free Windows and Linux VPS Providers 2019 have I found. Please try to register one  You're lucky to get a free VPS. If successful this vps will be very helpful for beginners who want to learn to use vps, vps organize and install applications on vps. May be useful.