Were seeing too many posts by people asking how to increase traffic to their blogs.I feel your struggle and even though I'm not going to tell you exactly what I do today to double my traffic in just 2 weeks, I will tell you what helped me move from 15 unique views to 500 in just 1 month.Before we get to that, let's talk about the social media.Every answer we see on posts asking for help to increase traffic starts with make facebook page, share it to your friends, share it on twitter, share it on google +.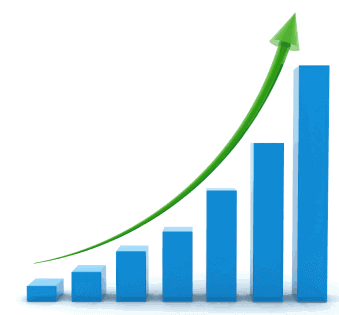 How to Quickly Increase Blog Traffic For Beginners Blog –  The Solution
So you pick a topic to write about.
Question is, how did you select that topic? If you're going to write a blog post about something, make sure you're writing for your readers and not yourself to increase traffic. You need to find out what people are searching for and write solutions for their problems.
It's not very difficult to find what people are searching for. Google can help you, you can even use forums to find those, even on this forum, people are asking questions hundreds of thousands of people are searching for. Quora is waiting for you, there's just so many topics you can write solutions for and when necessary, you can link them to your post as long as your blog contains the actual solution to their problems.
Read More: What is PPC (Pay Per Click) And How It Works
Lets's pick a random topic.
Say my blog is about Pets. I still don't know what I'm going to write about. So what do i do?
For this example I'm going to use LongTail Pro to help me find topics to write about also increased my blog traffic. There are many tools you can use, some are free, while for some you have to pay. Long Tail Pro are offering a trial period so make sure to make use of that.
So I'm going to fire up LTP and type 'pet' in the seed keyword.
Right, I will then hit 'Generate Keywords & Fetch Data'
Then allow it to do its thing. Might take a minute, 4 minutes, 5 minutes or 10. I'll be making myself a cup of coffee while it's still working its magic.
While LTP is still working its as.s off to find me the right keywords, I feel the need to mention if you're going to write about 'pets' as the keyword, you're not going to rank!
Your blog is going to have an extremely hard time rank and increase traffic for a one letter keyword. You stand a better chance winning the lottery. I hope you win the lottery so you can buy my time .You need to find long tail keywords to rank for. What are those?
Instead of writing a topic with the 1 letter word: 'pet' as your keyword, find 3 or more keywords around 'pet'. The more the number of words the better your chances of ranking are going to be.

Our results are back and they look like this:
Things to take note of:
I set 'Number of words' to a minimum of 3 words
I set keyword competition to 30. If your blog's DA (domain authority) is 2, you're really going to have an extremely tough time ranking for a keyword with keyword competition 30. The closer your blog's DA to the keyword competition, the easier it's going to be, ranking for it.
There's so much more involved in determining whether you're going to rank for a particular keyword to increase traffic, but I want to keep this as simple as I possibly can for you.In our example, 'pets for sale' appears to be much more easier to rank for, than all the rest. So we're going to make that our next topic.
what to do next?
RESEARCH THE KEYWORDS:
Research the topic and make sure you find all useful information to write about. The top 10 results on google usually have all the research information you need to make your post an authority.
Write a 1k+ post around your keyword.
Time and again, it has been proven that longer posts rank higher than shorter ones because, with longer posts, you can use more keywords to increase traffic.
While you're writing your topic, visit http://lsigraph.com/ and type the keyword you're using. This should help you find semantic keywords (keywords that help search engines understand what you're writing about). Pick the ones that rhyme well with your topic and spread them in your post.
Things to do:
Use your main keyword in the 1st 100 words of your article. Yoast plugin will help you deternine this.
Try to have your keywords at the beginning of paragraphs
Have your main keyword in the last paragraph of your post
The number of your keywords should be between 0.6%- 2% (keyword density) Again, these are figure that worked for me personally.
So your post is complete.
Now visit Bing Webmaster Tools > site configuration > submit url. Post your blog post's url.
share it also on your social media counts especially Twitter and G+. You're doing this so that search engines can index your post faster.
I say this because unless your content is super hot and extremely worthy of shares, likes and reshares, you're going to get very little visits from social media. This is why it irks me when I see people on here telling newbies that to get more traffic, they should share their posts on social media (as if we didn't know that already. genius!)
Now repeat this process whenver you write a new topic and soon enough you'll begin to see traffic flowing to your blog.