That is the problem with eCommerce store owners. They wrongly assume that selling products at cheap prices will improve conversion rates.
Well, nothing could be ever wrong. The 21st century online shopper expects much more than just cheap prices. User experience and customer service ranks high in their expectations of an online store. If your store is not selling much despite the great product range and attractive prices, there is something that needs immediate fixing.
Also Read:
Let's begin with the place where the first impressions are made: the Home Page.
Set the Homepage For First Impression
The Home Page is the first experience that your visitors get about your store. It plays a make or break role in turning visitors into customers.
If you have an ongoing offer, a new product release, or an upcoming launch coming up, turn the spotlight on it by displaying it on the home page. Thanks to image sliders and full screen video banners, you can divide the homepage into multiple screens to broadcast selling information about multiple products, offers and so on.
If you have your customers hooked on the homepage, it becomes easy to guide them to the right product page where the checkout can happen easily.
Use High-res Product Imagery
The biggest drawback of eCommerce is that customers do not get a physical look and feel of the product. The best they can manage is to look at the image up close and see if the make, the fabric, etc. is something that can relate to.
Hence, use of poor resolution images is a sure recipe for cart abandonment. Product imagery must be of high resolution and preferably equipped with zoom-in and zoom out functionalities. A product gallery also will add to the user-friendliness. If you can pop in a product video that shows the product from all possible angles, be assured that your customers will be willing to spend more.
Mobile Shopping Friendliness
It is common knowledge that mobile shopping friendliness is a highly rated conversion technique. Invespcro estimates that in 2017, at least 95% of mobile users will look up a product information or a store before making a purchase.
The power of mobile commerce is undeniable. There is too much at stake for online store owners. If an online store is not mobile friendly or cannot display products responsively to the mobile screen, be prepared to lose a lion share of your traffic.
There are two things you can consider here. One is building a mobile commerce app or designing the mobile website with visual elements that makes it easy for customers to shop through the mobile screen.
This includes use of big call to action buttons, easy to edit quantity and product colors, quick access to shopping cart and so on.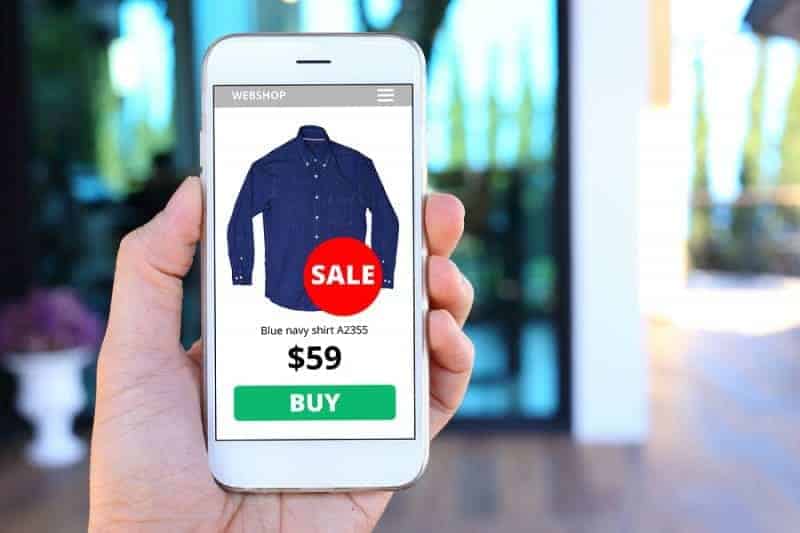 Ramp Up Page Loading Speed
Page loading speed is crucial for an online store, but any website for that matter. Page loading speed refers to the speed at which the page loads the moment the visitor lands on the URL.
The usual benchmark is 3 seconds flat or lesser. Any web page which takes more than 3 seconds can leave quite an unimpressive user experience. Cart abandonment's and high bounce rates can all be attributed to a slow page loading speed.
A study by Unbounce estimates that one out of every five customers will abandon shopping carts if the page takes too long to load.
Here are some hacks you can try your hand at to ramp up the page loading speed to blazing fast:
Reduce the number of HTTP requests
Enable image compression
Use CSS instead of images
Combine multiple stylesheets into one
Enable browser caching to speed up content delivery
Use sprite images or optimize image size for quick loading
Iron Out The Difficulty In Checkout
Some online stores are more difficult to checkout than standing in a long queue. They force customers into submitting too much of information, ask for repetitive information that has already been submitted, give unnecessary pop-ups making the entire checkout process longer than it actually should be.
A lengthier checkout process has long since been proven to be a cause of cart abandonment. Thus, the inevitable need to iron out the difficult in checkout process with the help of a one-step checkout or one-page checkout process.
Display Trustworthiness
Poor security measures is a huge turn off for the wary online shopper. Nobody wants their hard earned money to be stolen away by a smart hacker. It is here that trust badges and security seals prove to be handy.
Security seals and trust badges are symbols, icons or logos that represent the trustworthiness of the page. They indicate that the page is passed as secured by reputed security agencies. These security agencies typically include SSL certificate providers like SSL2BUY, Comodo,  Entrust etc.
If you have invested in a EV SSL certificate, these trust seals are often provided along with the certificate itself. An EV SSL certificate is proof that the website's organizational details, domain ownership, location and other details have been vetted by the Certificate Authority.
Make Ecommerce Conversion Work For You
Even for the seasoned online retailers like Amazon, FLipkart, eBay, converting visitors into customers is a challenge. There is no single key that wins favorable conversion rates.
A series of steps, followed simultaneously will help in making eCommerce conversion work for you. We have listed out some such steps for your benefit above.
Check the page loading speed and remember to optimize it for an ideal loading speed. Also, don't forget the security aspect. A secured online store is sure to make customers feel safe about their personal and payment credentials.
All said and done, poor conversion rates should not be a challenge for you anymore.