There is one additional feature new again in WhatsApp Android which can Add Handwriting Text and Photo Stickers on WhatsApp chat.
But unfortunately it seems like WhatsApp with stickers only available in beta version 2.16.264 and above, because when I try to use other versions WA turns button to add a striker, handwriting, and also the text does not appear.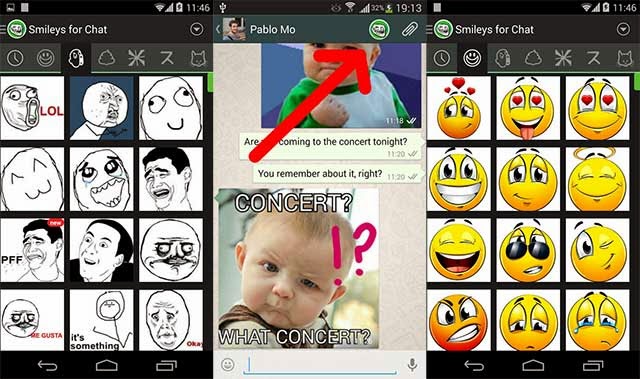 Read More: How to Fix Battery Drain Issues Android Nougat 7.0
How to Add Handwriting Text and Photo Stickers on WhatsApp
For those who do not know how to send striker or Add Handwriting Text and Photo Stickers on WhatsApp chat without the need for additional applications, the following steps.
Download Whatsapp Beta Version From Click Here
Select the contact you want to send photos, can be through direct attachment or download images to use camera.
After that find the photo or send it directly by taking a picture from the camera.
Once an image is selected and then look at the top right, there would appear four new buttons in addition to the crop that is undo, stickers, text and pencil to handwritten.
If you want to add a striker simply select the icon and select the strikers available. Whereas if you want to add text then select the icon the letter "T" and then write the desired word.
To move the paper or other objects you stayed tap and slide to the desired position.
Once completed please send the photo as usual by selecting the send button that is bottom right corner.
Also Read : Top 10 Causes Android Mobiles To Heat Faster