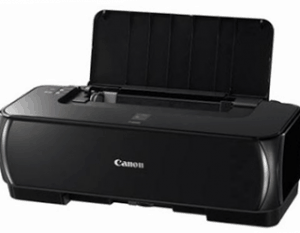 Actually the printer is very old school when I forgot to buy it ?, but a few months, when our house flooded again to clean the barn find any more goods ….would be disposed of affection (the term child present) so I just keep on the desk, it was counted as a decoration … or pretentious showing off whiz service … just save wrote first.
A short story of my main printer again crashed, it seems the problem is in the cartridge, would replace a new cartridge is already night, the price is also quite expensive. Finally the IP 1980 this old school canon so the last alternative.
Fitting in electricity was still on, connect to the printer is also stable … thanks no savior god tonight for print jobs that deadline.
Problems suddenly appear when the document would not print suddenly indicator light on the printer lights up orange, indicating there is a problem with the printer, and came this warning "Print absorber ink" please contact your administrator.
Initially I thought my ink tanks are full, eventually became a handyman service printer properly at night. Prepare the tissue as it surely will be flooded with ink will be. fit all body already , clay shelter under the ink cartridge ink turns a little buildup, use 2 tissue wipe the ink is dry.try installing again, it still appears the warning.
finally turn on wifi for browsing been looking for tutorials on how to improve the print absorber ink and also meet the problem, it turns out this warning appears due to memory the printer to print the full document, roughly like the picture, the solution is quite reset only without loading-unloading printer ,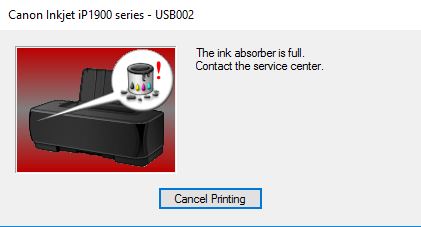 How to Improve Print on a Canon Printer Ink Absorber
Turn on the printer
Under conditions of the printer ON, press the POWER button (press and hold, not released).
Under conditions of the POWER button is pressed, unplug the printer power cable. POWER button remains pressed, is not released.
Plug the power cable to the printer, the POWER button remains pressed.
After the power cord is plugged back in, release the button POWER who had been pressed. Then the printer OFF.
Restart the printer, by pressing the POWER button.
Please try your printer.
Finally, by way of the printer I can function again.
In case anyone experienced the same thing, dizzy until loading-unloading printer and hands covered in ink, so I'd better just share here, in case anyone need …
Sharing is Beautiful
Please Share if this article helps you.