Image Optimization are most important factors that needs to be considered to rank higher in search engine. SEO optimized Images both rank and gives attractive look website. Website without Optimized images looks Bad and also ranks less in search engine. Today I will show Maximum reasons Behind Optimized images.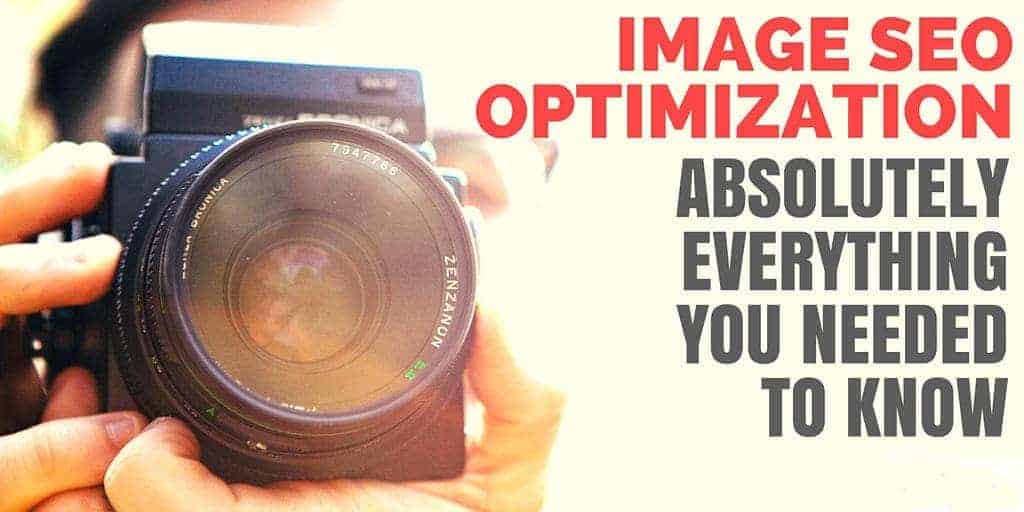 No need to explain about images role in website. Where every website has unique Images in every Post, Reason behind this is to attract Visitors and rank higher in search engines.
When adding photos to your website something that is often overlooked but easy to do is to add the ALT and TITLE attributes to your image. Though this trivial thing is very useful and will make big changes to your images and articles to be more friendly to the search engines.
WHAT IS TITLE AND ALT?
TITLE and ALT attributes are intended to be used for visitors with limited visibility and provide additional image information. The TITLE attribute is displayed on the mouseover. While the ALT attribute is displayed on the image when the image is damaged or can not be loaded.
Here is an example of the html attribute code TITLE & ALT. (do not worry if you do not know about the code. Most content management systems can do this easily when you upload and add your images. Just like CMS WordPress does).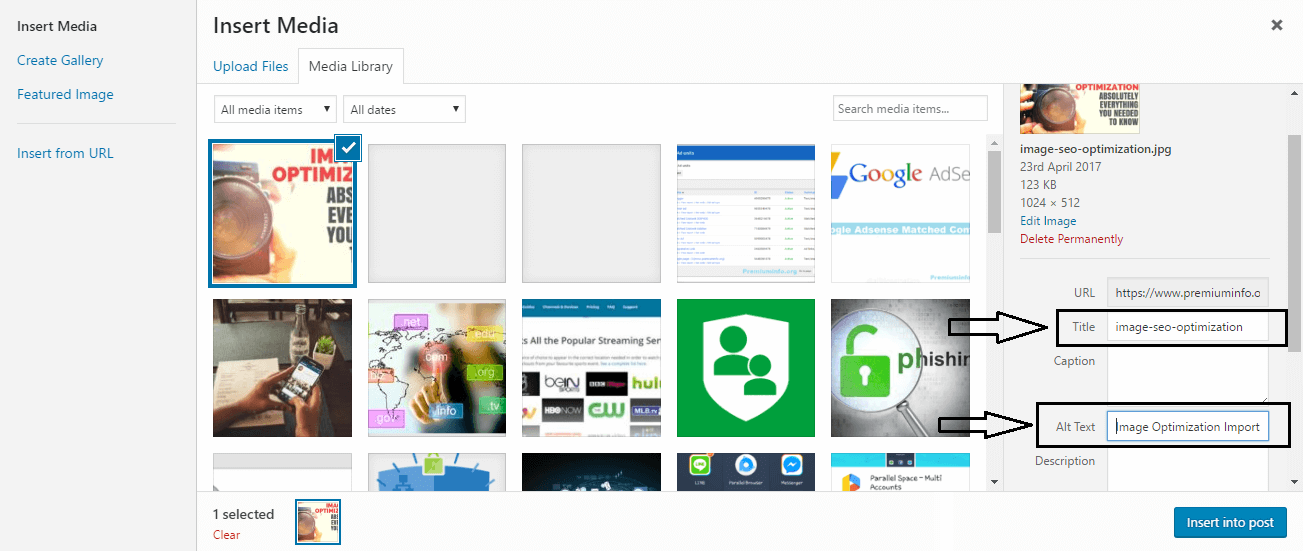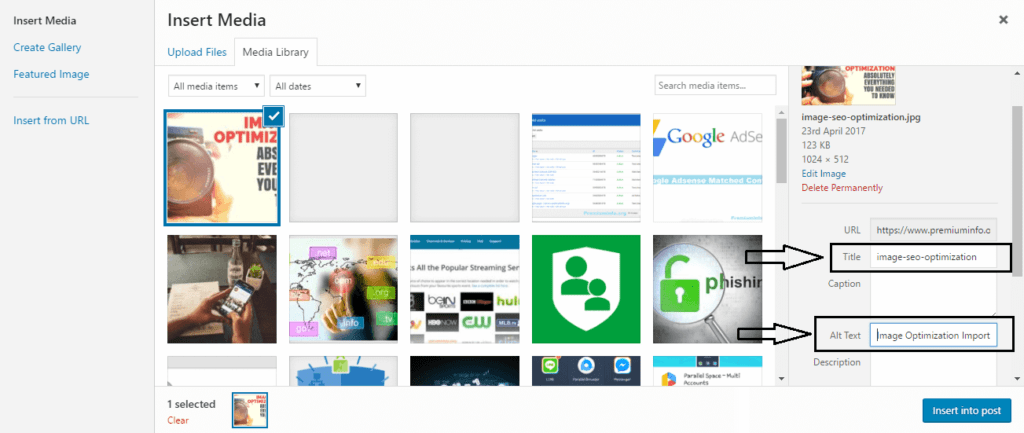 BENEFITS TITLE AND ALT ON SEO
Search engines use this information to crawl your images, because search engines like Google not only have a search section for text but also image search. The weight of a given value for one of the ALT or TITLE attributes is not great. when combined with your other SEO efforts, it can make a real difference to improve your search engine optimization and increase keyword density and relevance on every page.
---
Also Read: How to Setup Google Adsense Matched Content In WordPress
---
Compress Images For Seo Optimization:
Images should be compressed maximum as possible . You can check whether your Images are optimized or Not. We use Tinypng For optimizing images ,which provides great image compression.
Below we have provided information about Optimized SEO image. Which reduced our image size more than 70%. We also request users to use PNG images. where Those file type can be compressed High.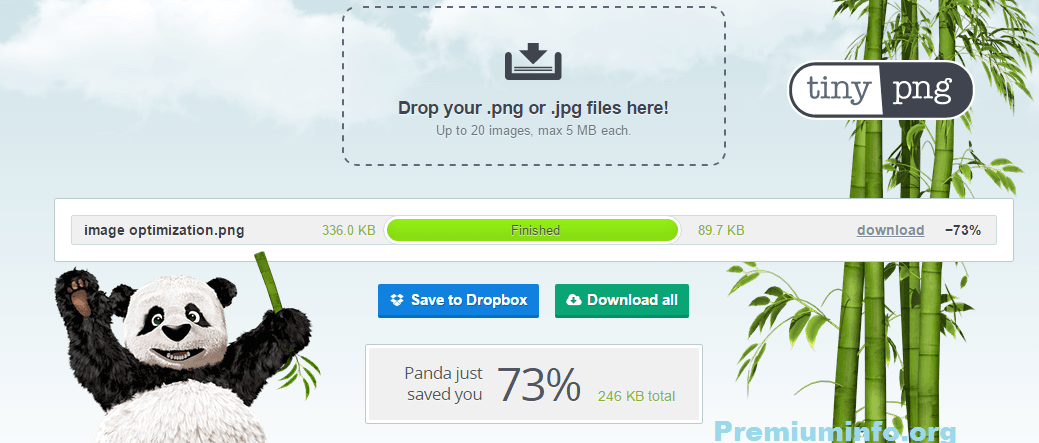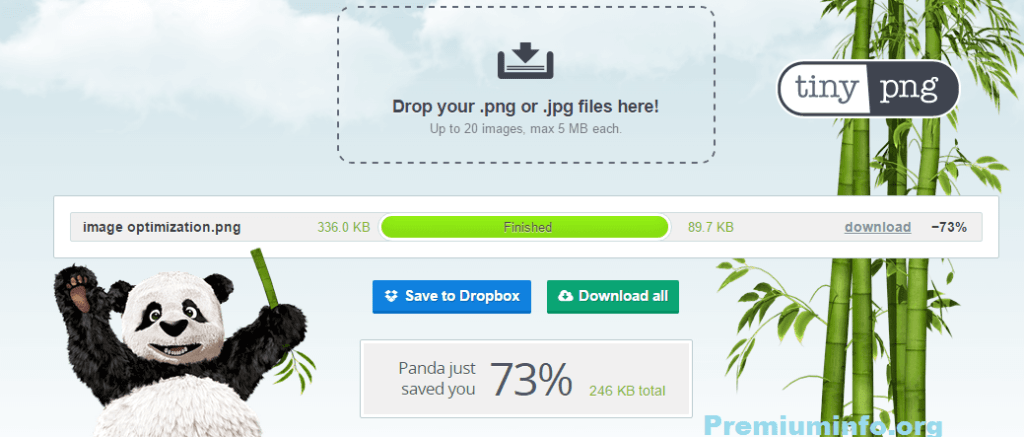 Image Optimization Which Reduces site Load Time:
There are many factors which affects page load speed Like CSS, Js and Number of plugins. If the images are not optimized it may cause extra load to website. Were many search engines like google , yahoo,Bing Indexes slow when compared to optimized image sites.
We have made a report of our site where maximum images are optimized ,were few requires more optimizations.

This are the main reason why Images Optimization plays important role in website ranking. You can also use Plugin to optimize images Like ShortPixel From The Link. But manual work is the best idea For better result in SEO. Thanks and stay tuned with Us.