Hello friends, in this post I will show you how to get free $50 ad credit from bing ads. Bing is also one of the top search engines. However, the traffic driving potential is very less if compared with Google but the quality of traffic is superb.
The conversion rate from Bing ads traffic is more than Google Adwords so it is a good alternative of Adwords for advertisers.
Also Read:
13 Free Windows and Linux VPS Providers 2017
Free $50 Ad Credits From Bing Ads
Bing gives ad credit in the different amount for different countries. In India, they give ad credit coupon worth 3000INR ($50). To get $50 coupon follow these steps –
Step 1 – Go to Bing webmaster using this link and click on sign up button. Then fill genuine information in the respective fields and sign up.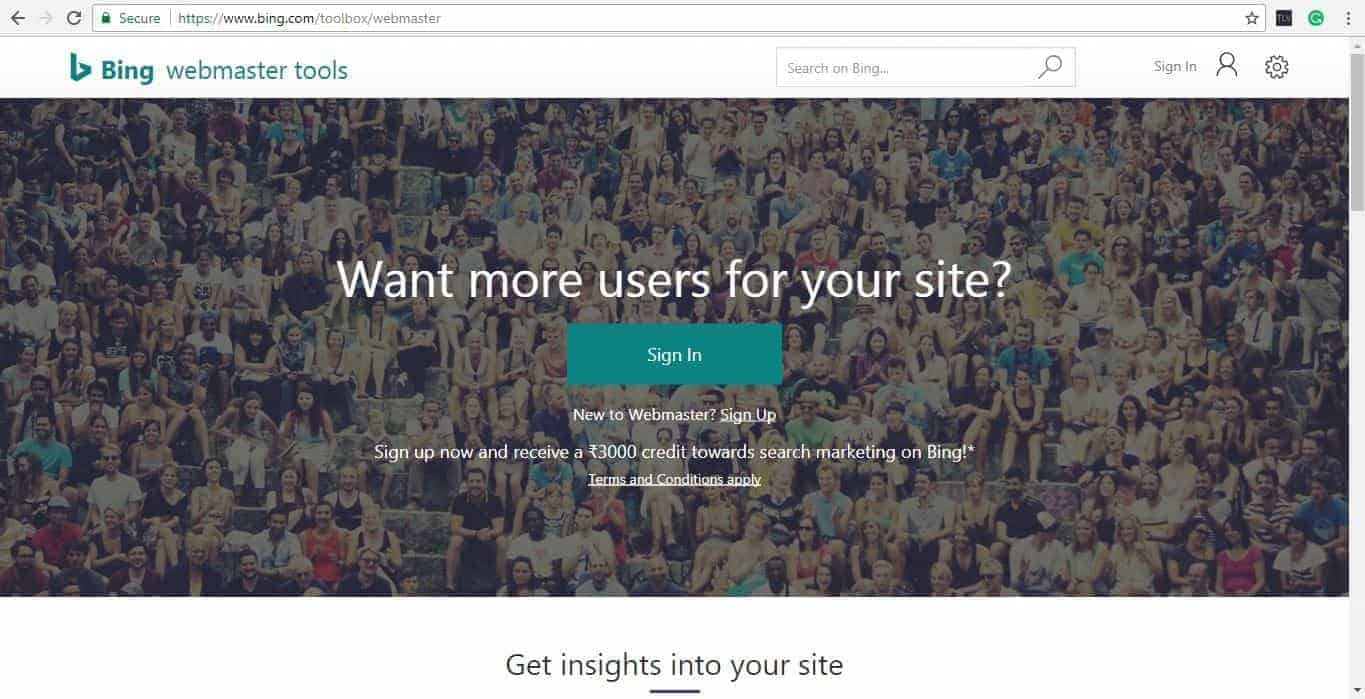 Step 2 – After you complete the signup process then login to your webmaster account and click on add a website. Then fill your website URL and its sitemap(optional).
Step 3 – Once you fill your website URL and proceed, you will be asked to verify your website. Bing will give you three options to verify your website. Choose one of them which is suitable and easy for you. If your website is on WordPress then use meta tag option.
Copy the meta tag and paste it in between head tags of your website. Use Yoast plugin to do this work without any technical knowledge.
Once you are done then click on verify button, now your website will be verified. Now you have to wait for 2-3 days, they will send you a coupon worth 3000INR ($50) in your inbox.
Step 4 – Use this coupon to redeem 3000INR Bing ads credits in Bing Ads Portal. But wait, before redeeming the coupon you will be asked to add a debit card or credit card as a payment method. Just add virtual credit card of any bank like HDFC, ICICI, SBI etc. then redeem the coupon and start using the free ad credit.
Use the free ad credit to drive traffic to your website or affiliate links to maximize online earnings.
Also give your feedback through the comment box that is this trick was helpful or not for you? And also don't forget to visit my website for more information like this.