Almost all in India especially in major cities using Whatsapp application. Yes, in addition to easy to communicate with friends, family, co-workers and others, WhatsApp also has a variety of features that allows users to share important moments to another. Here we will show how to convert video to GIF in whatsapp.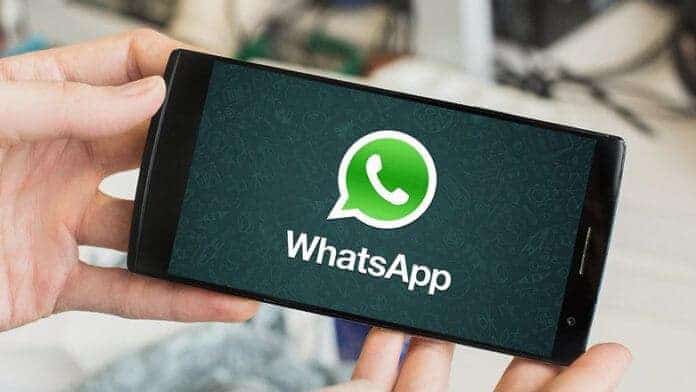 But if you know in addition to send messages, WhatsApp also has the ability to turn your video into animated GIF? Probably not many people know if the application is now under the auspices of Facebook could do this. So for that, we will share how to change the video to GIF using WhatsApp. Want to know what to do? Lets move on to the steps.
---
Also Read: How To Download Whatsapp Status Video and Pictures
---
How to Convert Video to GIF in WhatsApp
Method 1 Without Using external Source:-
1, First, select a friend whom you want to send animated GIFs.
2, Then, select or download the video you want to change to animated GIF then you want to send it by pressing a button shaped paperclip in column typing messages.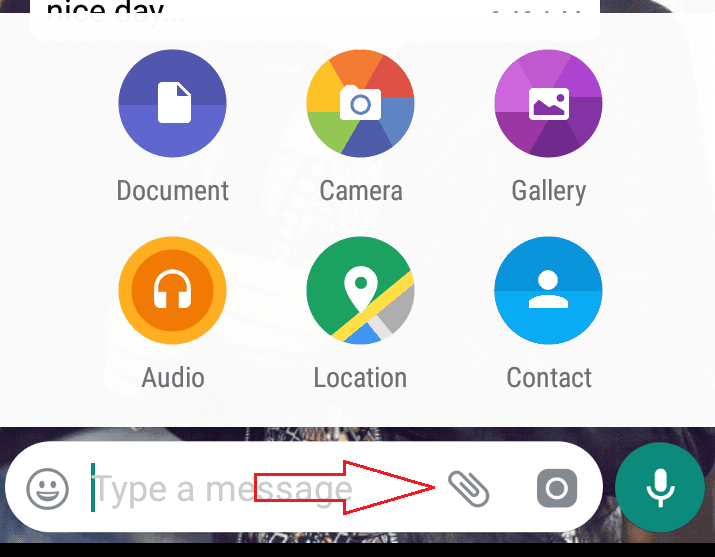 3, Automatically, will go directly to the video edit page. For animated GIF, long try out the video below or equal to 6 seconds.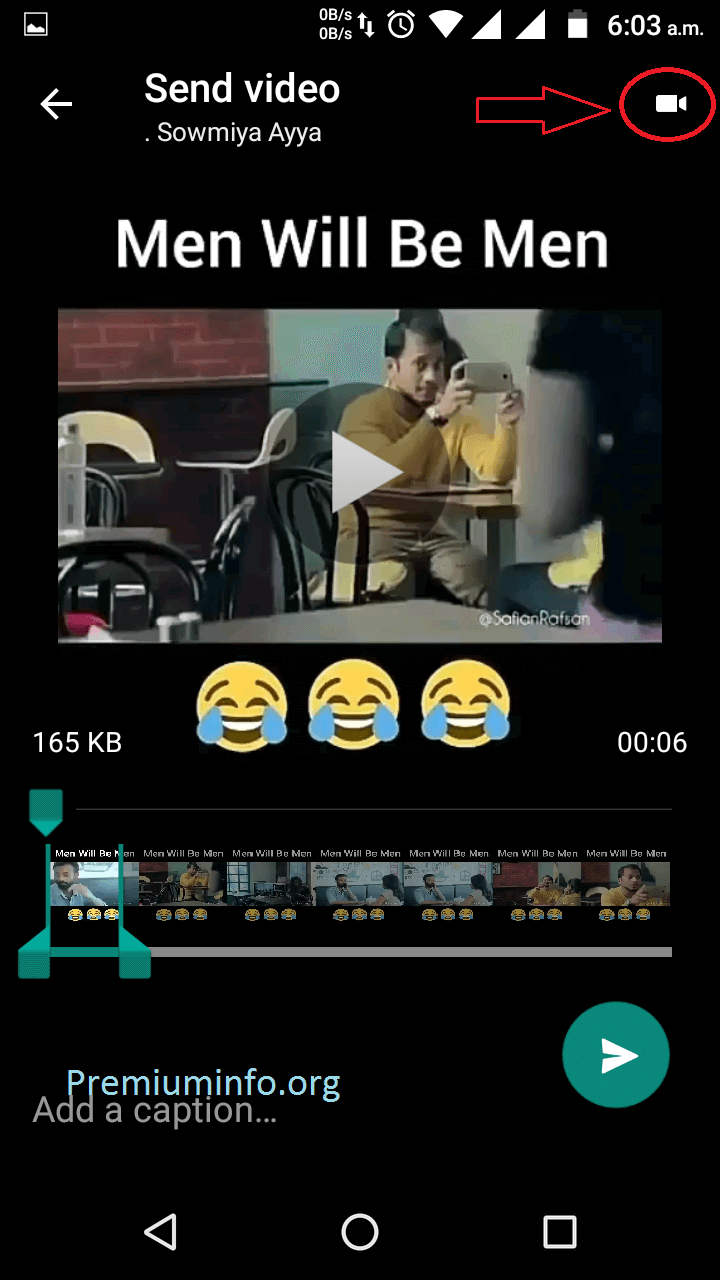 4, If so, press the button-shaped camcorder at the top until it turns into an icon GIF.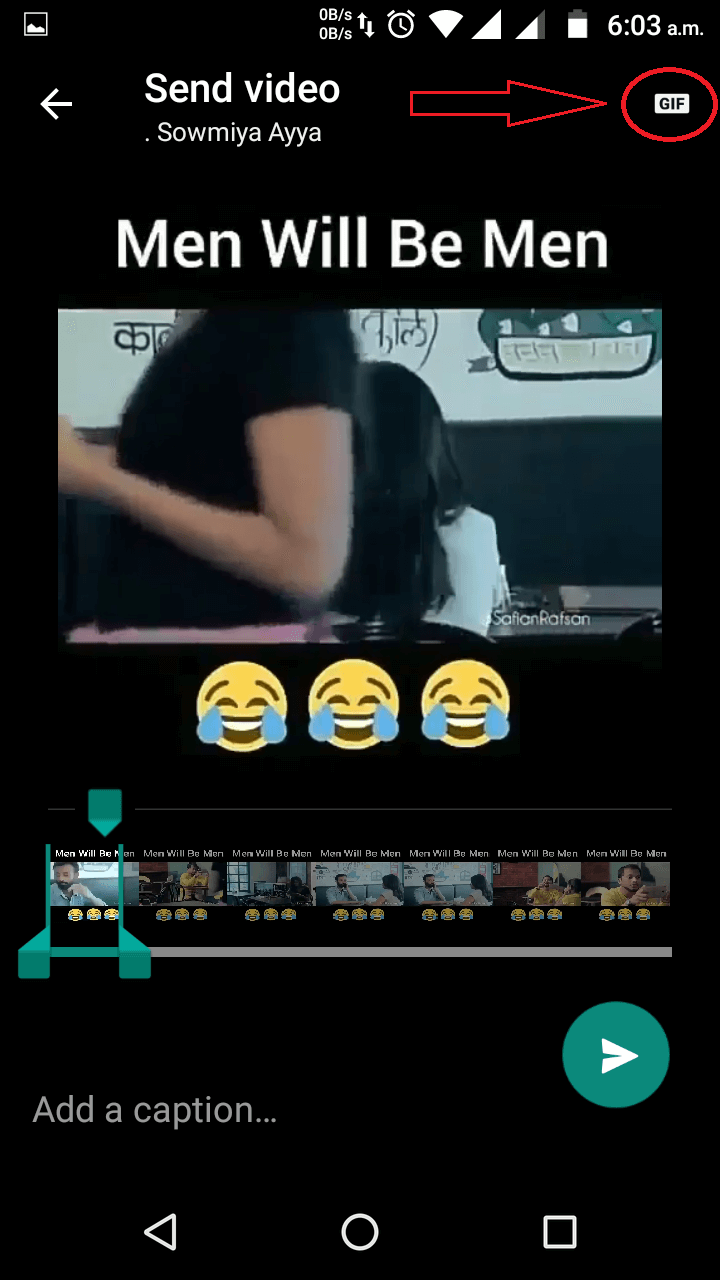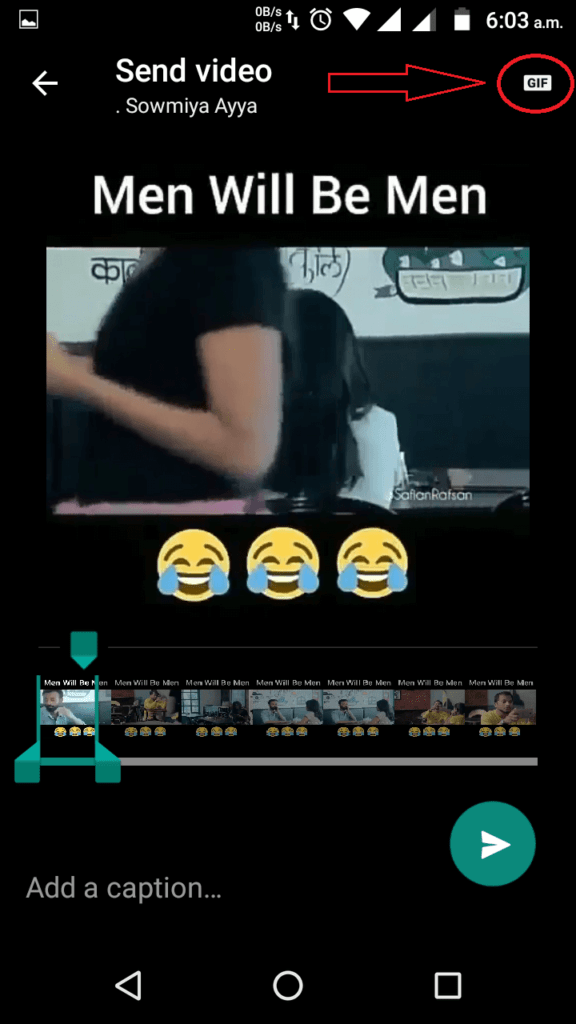 5, Furthermore, the animation just send to your friends as usual.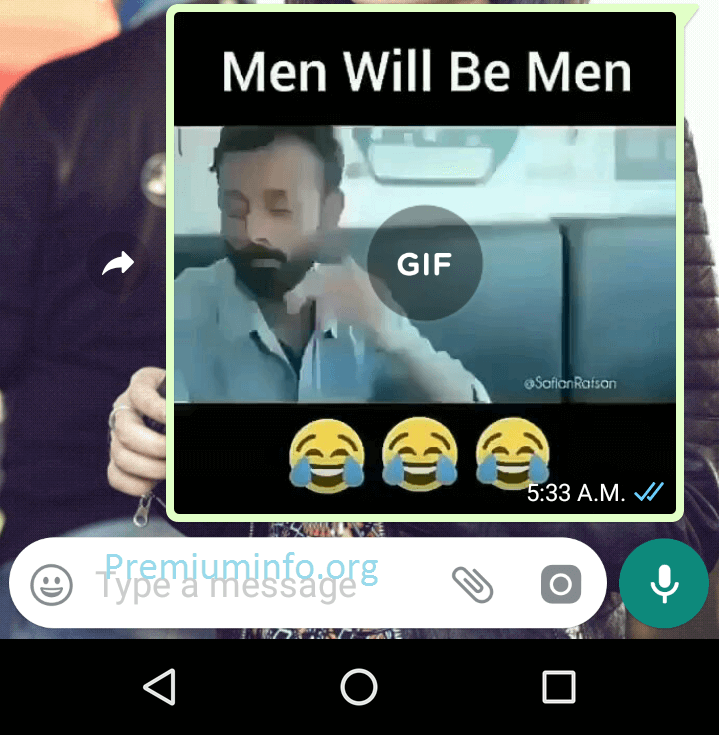 Done! Now you can use WhatsApp to change the video to animated GIF.
Method 2 With External Source:
We have tested several web-based services which allows you to optimize existing GIF files and convert AVI into GIF. Following online services are the currently best opinion and selected upon 2 criterion: no  email field requirement (personal data collection) and at least 50 MB video upload size allowed. There are many other services available, but they either require valid email for file reception, or upload limits are well below 15 MB in size at the time of this writing.
Upload and convert video to GIF
With this online video converter you can upload your mp4, avi, WebM, flv, wmv and many other popular types of video and rich media files to turn them into animated GIFs. Source video file can be uploaded from your computer or smartphone or fetched from another server by URL.
After upload, you can select the part of the video you want to crop, entering start and end time. If nothing is selected, the converter will make a GIF from first five seconds of the video clip. If you want to change the dimensions of the GIF or crop out only part of the video, you can use our resize and crop tools on the GIF after finishing the conversion.
We offer MP4 to GIF, WebM to GIF, AVI to GIF, MOV to GIF, FLV to GIF as well as 3GP, OGV, M4V and other format converters.
Tips
Frame rate (fps) is the amount of frames shown each second. Higher frame rate gives smoother and more video-like animation thus increasing perceived quality, but greatly increases file size. Choose accordingly for your needs.
To keep the file size and processing time reasonable, we limit maximum length of the part you can select for conversion (duration) depending on selected frame rate. If you want to create longer GIFs, you have to select lower fps. Maximum length at 5 fps is 60 seconds, at 10 fps it's lowered to 30 seconds and so on.
Pause the video and click "Use current video position" to get an accurate start and end time for your GIF.
Use our crop, resize and optimization tools below the output image, to adjust the dimensions and file size.
(TOP services listed first)
By using above method you can Share your video into animated GIF.