There are Various ways to check security of a website is safe or not to transact online so as not to be fooled. The growing fashion trend in the commercial world is online shopping. Lots of sites that offer online shopping. Before you make a transaction with the online store, because you feel happy about the cheap price, check first whether the site is really safe as it appears.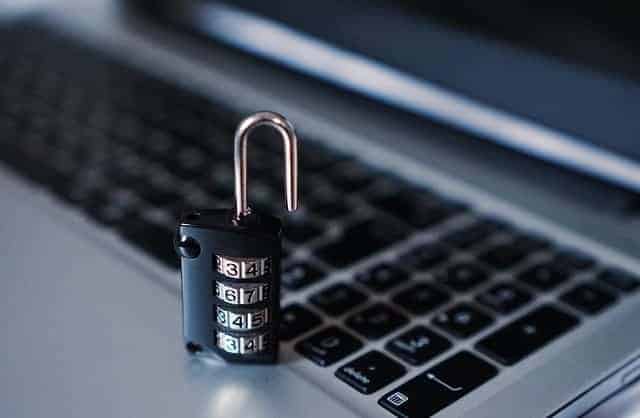 Internet makes our lives easier with just few clicks. Until now, we have been accustomed to using the internet to meet all needs ranging from banking, paying electricity even in gambling and water bills, to shopping online. In addition, we are also required to fill our personal information by using debit cards and credit cards for online transactions.
Also Read:
Although, the availability of such information becomes very sensitive and can make criminals collect data and use it for their benefit. Crime in the internet world is also known as cyber crime. There are Lots of threats including viruses, malware, spyware, phishing. Well, how can you protect yourself including your computer from any potential threat like that? One of the best ways is to check the security of a website that really have trusted security.
How To Check Security Of a Website is Safe Or Not
Before we review how to check security of a website is safe. We should try and understand which is a secure site. When searching various sites in cyberspace, there is a data exchange between your computer and the site server. In general, data is transmitted in plain text format and it is not difficult for anyone to be able to access and decipher the data.
If you want to know who will access it and how, then you should also know that information passes through several computers before it reaches the server. Secure sites are sites that encrypt data and use the Secure Sockets Layer (SSL) protocol, this will protect from third parties who want to use them as their need. Here are a few ways to tell if a site is secure :
Update To Latest Browser
Updating the browser becomes the first way to detect threats from the site. Whichever browser you use, you will get periodic notifications. So you install the most recent browser. It would be nice if you install any updates because every browser has a list of spam and phishing sites that are regularly updated for internet security.
Check URL
Checking URL on a site page is simple and it's the one of the best ways to detect whether the site is completely secure or not. You can look at the URL of the site and could find whether the site secure or not, the URL starts with "https" instead of "http" as it appears on most sites pages are secure. For example, if you visit Casino website, you would see it with "https" which denotes its secure site to access.

Lock icon
When you open a secure site page, you will see a lock icon in the browser window. When you are on Microsoft internet explorer, you can see the padlock icon to the right of the URL address. While in the Mozilla Firefox browser you can find it in the left corner. If you use a chrome browser, you can also see it on the left of the URL.

Check the security certificate (SSL)
The existence of a lock icon is uncertain indicating that the site is completely secure. Click on the lock icon and it will open a new window describing the security of the site in detail. This is a security certificate as a primary security indicator of the site and in it can be found the details of the certificate issued by a party and the validity of the certificate used.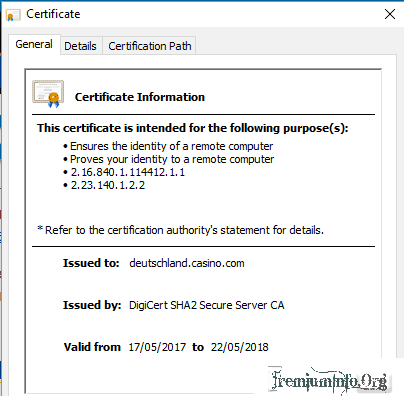 Details
This method applies to online shopping sites that you do not know before. In this case, look for the information to see whether the business is real or fake. You can search for physical address and contact number most of the online websites provides live chat option. If you get their phone number, call the number to see whether its correct or fake. Also do research and look for reviews about the site, official or at any highly trusted forum.
Free tools
This is also one way to check security of a website to find whether its secure or not. Some sites offer way to check the security of their website. You just need to enter the address of the site you want to check. Plugin such as Web of Trust also provide add-on that you can download for free to install on browser. Site to check a secure website or not is Norton Safe Web, SiteAdvisor, Blacklist Doctor.

By following ways above, you can able to check whether a site is safe or not . Therefore, before you make a transaction on a website that you are still in doubt, check whether the website is safe. Good internet security makes you experience online transactions satisfactorily.