Professional photographers, freelancers, and the occasional shutterbugs need excellent solutions to store, share, and protect their work or their best memories. Since cloud storage is probably one of the best choices for everybody. It is only reasonable to try finding out what are the most efficient cloud storage services for photos and videos.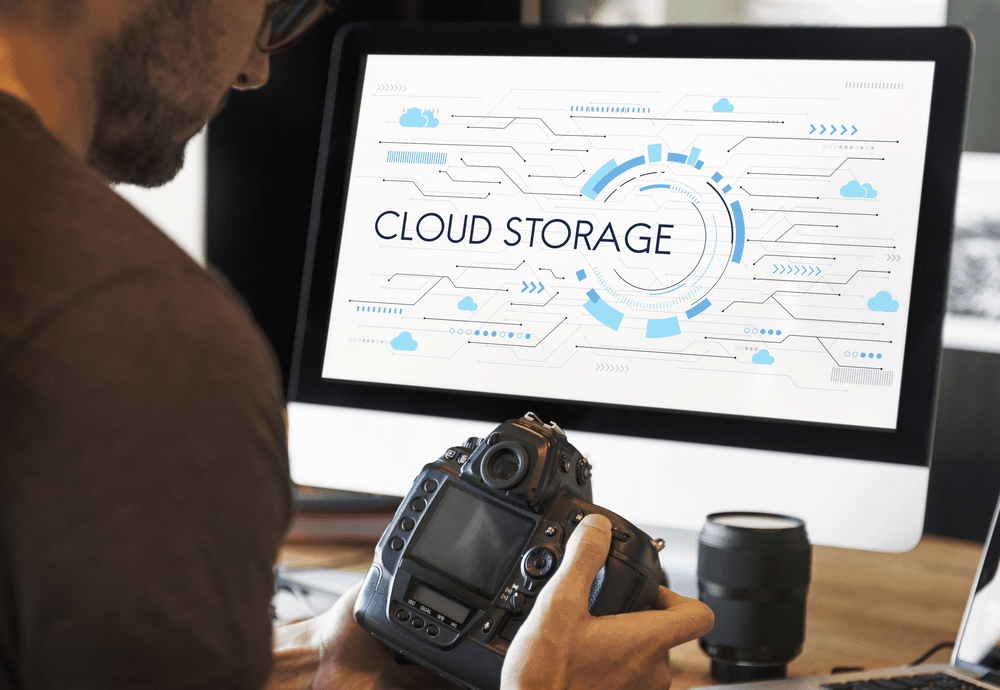 When it comes to photographers, cloud storage should come with some specific features that make the solution "best for photos and videos". Not just "best of all cloud service solutions." Cloud Storage services share plenty of similarities and a handful of differences. Some of the latter may interest photographers more than, say, entrepreneurs working in the healthcare industry.
Also Read:
With this in mind, let us see how the ideal cloud service for photos and videos should look like:
Unlimited storage or extensive storage at the most affordable prices;
Ease of use and integration with other software, apps.
Flexibility in pricing plans – you never know when you want to upgrade and you need more space or more features;
Good security to protect the intellectual property of your work and the identity of your clients;
Versioning – if you want to go back to previous versions of your photos;
Displaying and safely sharing your work – you may want to share your work with your peers, social media, friends, and family.
No matter if you want to preserve all your vacation photos safely in one place, or you want to access your professional video recording portfolio, investing in a cloud storage service is the wisest idea for intellectual property protection. Now let us analyze some of the best such clouds for you!
1. Amazon Drive
In the past years, Amazon's cloud storage services have become outstanding competitors to other traditional cloud services and long experience in the market.
This cloud storage service is a reputable challenger of Dropbox and other more famous services and for all the right reasons. This Amazon Drive features analysis details the pricing plans, features, tech specs, and benefits for both individuals and businesses. In other words, Amazon Drive is a reliable cloud solution for whoever wants space, safety, and affordability.
Why should shutterbugs focus on this universally appreciated service? Because it offers unlimited storage for your photos, and this is where things become interesting.
If you become a basic account subscriber. You also get up to 5 GB of backup space to store the rest of your digital items.
Here are some other features you might find useful:
Ease of use – drag and drop photos to your window;
You can use either the web app or the desktop app, they both work seamlessly;
Works great with your Amazon Prime account;
Allows you to use the free Prime Photos and Amazon Drive apps for iOS, Android, Mac, and Windows, so you can access or share your files on the go;
You get Amazon's top-notch data center security and Amazon's superior upload and download speeds;
It allows you to recover deleted files, but there is no versioning involved;
The mobile app allows file syncing for images, videos and Kindle documents;
Since the service comes with plenty of features and enough versatility to satisfy all professionals or amateurs. You can put Amazon Drive on your short list of cloud storage service providers, especially since the pricing plans are very attractive. You can opt for either the 100 GB Amazon Digital Storage Plan (about $12/year) or the 1 TB Amazon Digital Storage Plan (for around $60/year). Both types of accounts come with the same advantages, the only difference being in the storage space.
2. pCloud
This cloud storage service is what you might call a new kid on the block since it became available in 2013. However, it is what you might call a trailblazer. It promises (and delivers) plenty of features and functions for those who cannot stay away from their cameras (and even phone cameras).
Expert reviewers are very fond of this service. Here is why:
10 GB of storage with the free plan and lifetime plans for up to 2TB;
You can also choose from Premium and Premium Plus plans, ranging in between $5 and $8 a month, with significant discounts for lifetime plans;
Easy installation – you get a virtual drive to sync and upload your photos by using the desktop icon you will get;
It works with Windows, Mac, and Linux – which is rare;
Comes with compatible apps for iOS and Android;
The web version is even easier to use than the drive;
It allows automatic uploads from your phone;
As security goes, it uses TLS encryption protocols and received praises for its user privacy protocols and policies;
You can share and showcase your work via Facebook, Google+ and Twitter; you can also collaborate with your peers in the same shared folder and allow people access to your work by sending them links;
Those who want to safeguard important work can pay extra for the Crypto add-on to add a zero-knowledge encryption protocol – this makes your files invulnerable to third parties and even the company itself;
Its data centers are in Switzerland, a country famous for its data protection laws.
If safety, ease of use, and affordability are what you were looking for, the pCloud is an excellent choice (ask some of its clients, such as BMW, Coca-Cola, and Twitter). The pCloud is a champion of cybersecurity and small, or large businesses choose it for its efforts to offer impenetrability.
3. Microsoft OneDrive
Windows users already know that OneDrive comes as a built-in feature of Windows 8.1 and Windows 10. It appeals mostly to the professional side of video recording and photography. Although it offers plenty of features and functions to individuals wanting safe storage for their memories.
OneDrive appeals to freelance photographers and studios because it offers plenty of dedicated functions (rotate, embed, office lens effect application, prints order, etc.) and even a video player with minimal features that allows you to view your videos once you upload them.
You may be interested in the following strengths of this service:
A free version for 5 GB of storage;
Flexible pricing plans for 50 GB, 1 TB, and 5 TB of storage. Together with access to Office 365 Personal and Office 365 Home (for the premium package);
Compatibility with Windows and Mac, Android and iOS;
Offers hybrid options to integrate the on-premises solutions with Microsoft's cloud services;
A handful of useful third-party apps and integration working seamlessly with your cloud data;
It comes with downloadable software to keep remote and local data in sync; remember the desktop client works with NTFS file systems;
Use is easy, and sharing comes in many ways: social media or generated links you can send via email; if you choose a paying package you also have the choice of protecting the links with passwords and set expiry dates for them;
It comes with Microsoft's security, so safety or speed is not an issue.
You may feel that manual uploads can take some time, and you may also stumble upon some upload glitches. But overall, OneDrive is an excellent choice if you are just at the beginning of using cloud services for photos and videos.
In conclusion, depending on your storage needs, available funds, and security requirements. You can opt for one of these cloud services. Remember to read the reviews, ask about customer service. Learn more details about security, and make sure everything you need fits your budget.