In addition to Unlocking Screen Here's 7 Rarely Known Functions of Fingerprint
Fingerprint function is one of the data security system and best security system on a smartphone. No wonder if the smartphone that has a fingerprint scanner sensor is generally a high-class smartphone.
In the science, the movie would be very familiar with this fingerprint scanner. In the films, it often shows a door that only opens with a verified person's fingerprint.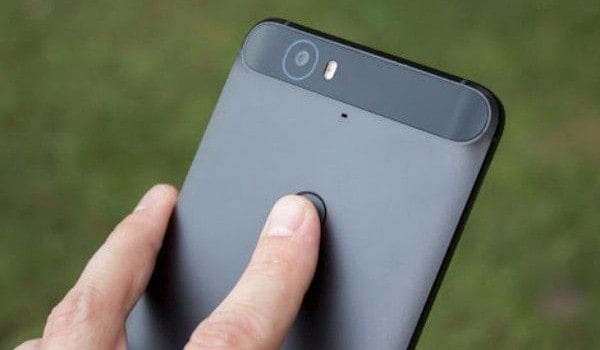 Once the door is opened then we can see that the contents of the room door are important, even very secret.
This technology is now presented on the smartphone; of course, this is a very precise thing. For this time, smartphones do save a lot of important personal data that should not be known to others without permission.
Also Read:
In addition to having high data security and application level, its use is very practical. Users just stay put his finger that has been registered than in a flash smartphone screen will be open.
This method is certainly very practical and safe when compared to locking the smartphone in the form of a password or PIN.
7 Rarely Known Fingerprint Functions
1. Shooting Pictures
By using a Dactyl app, you can change the function of the fingerprint into a button that is useful for shooting pictures.
In order to support various types of cameras, please first enter into the settings menu to configure the application.
In addition to simplifying when taking photos. More sophisticated applications can also be used for smartphones with fingerprint position on the front and rear of the smartphone.
Mostly you have come across many sites to download files and software here are some TorrentHound alternative where you can download tons of files easily.
2. Quick Action button
Quick Action was originally an exclusive feature owned by Google Pixel only. With Quick Action the user will be able to open the notification panel by simply swiping the fingerprint scanner downwards.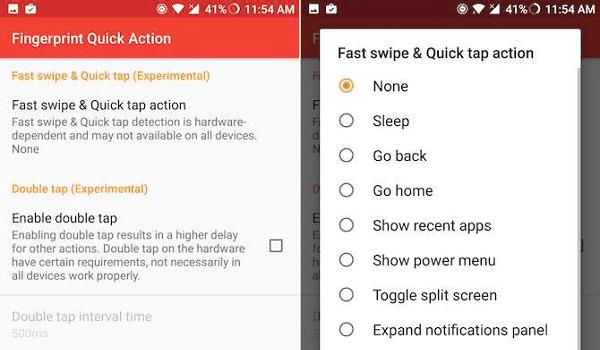 In addition to Google Pixel, Quick Action is now available on all smartphone with a fingerprint scanner.
To enjoy this feature first enable accessibility to determine the action of one tap, swipe quickly or double-tap. But still unfortunate, because there are still some smartphones that do not have this feature.
3. Hiding Photos from Gallery
With an application called Focus, you can hide photos or videos in the gallery very easily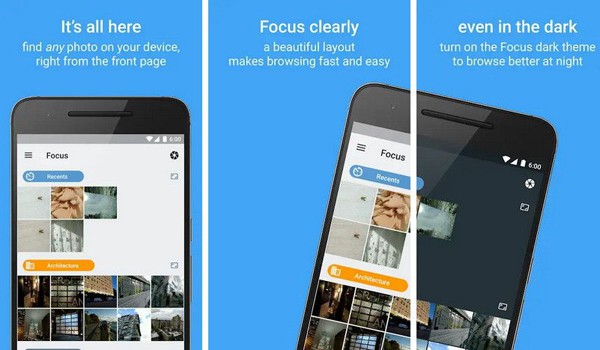 Before you use the fingerprint sensor as the key to protection, the first thing you should do is upgrade the application.
You do not need to worry, because it can still use similar features in some other applications.
4. Saving Multiple Passwords
Saving a lot of passwords is something that is risky because it is possible there is a time we can forget the contents of the password.
Those who have a smartphone with fingerprint sensor features, of course, you should not worry. Because with Last pass application you can keep a record of the various password.
This Last pass application will be very useful to secure the various passwords that you save. The application is a password manager application that can backup and securely store all your passwords.
The most important feature of this Last pass application is it uses the Fingerprint function, so no one can open the application other than the user whose fingerprint has been identified.
5. As a Personal Journal
Those who want to manage all the schedule in a smartphone, please can use Journey application. With this application, you will easily able to package various daily activities.
Cool again, you can also synchronize various journals that come from android wear and other desktops into a smartphone.
In addition, Journey also supports against various gestures. So it is possible to perform and change various actions only through the fingerprint scanner fingerprint scanner.
6. Transact
Fingerprints are one of the most important identities for human beings. So now more and more applications even agencies that require fingerprint authentication in order to perform various transactions.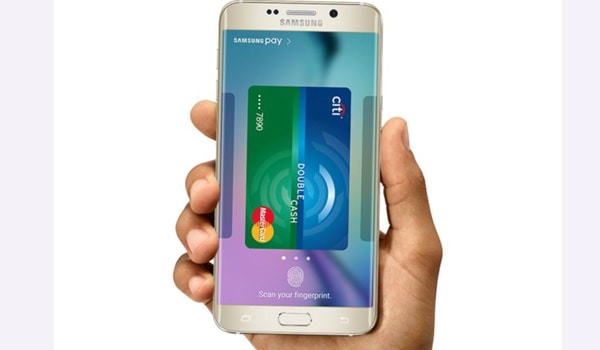 Even today in Google PlayStore there are already some features that require users to authenticate fingerprints when he wants to run a feature or perform certain tasks.
7.Lock Application
In addition to locking the smartphone, fingerprint sensing sensors are also very useful for locking a variety of important and personal applications.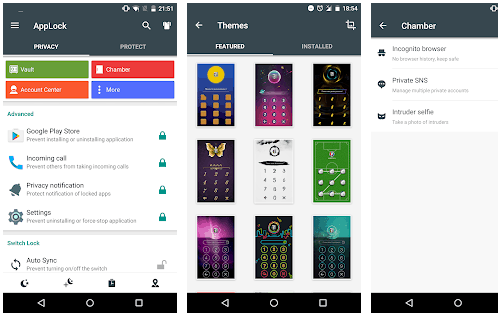 But the problem is not all smartphone has the feature, therefore the AppLock application is a solution to solve this problem.
By having the AppLock app then you will be able to use fingerprint scanner sensor to lock various applications so it will be safe from irresponsible hands.
That is the Fingerprint function buddy that is rarely known. In addition to a key unlock and a reliable security system.