Vlogging (Video blogging) is a fantastic outlet to showcase your creative talents to the world. They can be based on humor, comedy, inspirational or something else entirely.
You might have never thought of Vlogging, or you might still be trying to figure out where and how to start. Either way, this article is for you.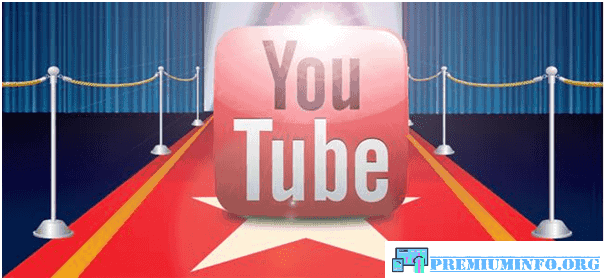 1. Planning your YouTube channel.
Before you start vlogging on your new YouTube channel for the first time, you need to brainstorm,  plan and ask yourself a few questions before starting.
What are you going to vlog about on YouTube?
Choose an industry or niche that will let you focus on the topics that you are most passionate about. Even when you are low on ideas, the topic that you are passionate about will help you continue making vlogs. Do not vlog about a topic that doesn't seem to interest you, even if it's the latest trend.
2. Do you know your Audience on YouTube?
Define your target audience before planning to vlog. For example usually, the audiences of beauty vloggers' are mostly women or girls who create tutorials on makeup and hairstyling tips. Write down in detail your ideal viewer and you'll know the kind of audience you want for your YouTube channel. Be as specific as you can.
3. Choose a Unique YouTube name and a Logo.
Choose a unique name for your YouTube channel that stands out and one that speaks about you and your vlog. This can be a tricky process and might take a while. Patience is a virtue. Think about the topics that you are passionate about, catch words or phrases you use the most that talks about your personality.
Come up with a few ideas, it is necessary for you to search them on Google and make sure that no one has already claimed them. If your idea for a name is already taken, go back to square one. Do not rush, this may take some time. The process is worth to sustain in the long run competition.
You can even create a unique logo for your channel acts as a recall value and identify your vlog.
4. Practice how to vlog.
There is a certain style and art involved in vlogging. Usually, a lot of first time vloggers have a difficulty with facing the camera. Before you actually film a video and upload it to YouTube, you have to practice it to better your skills.
Don't be in a hurry to get your first video uploaded immediately. You won't take forever in the practice phase. You can start making vlogs and upload them pretty quickly, but you need to be sure that the videos you deliver on your YouTube channel are presentable, watchable, informative and fun right from the start.
First, start practicing in front of the mirror.  Talk and watch yourself, your expressions and body language. When you watch yourself, you will be able to point out a couple of things that you need to improve. You need to practice your script a couple of times. By the time you will be more comfortable and confident.
Next, repeat the whole process but switch to using your vlogging camera. You need to shoot some  "test" footage of yourself and see which angles work the best for you. Test for sound, lighiting and clarity of your voice. You can even try and edit your "test" footage to understand how the editing process works.
Do not forget to edit your videos at the end. Audio and editing is very important and make sure the video turns out to be excellent and worth sharing.
 5. Find your Tribe.
In order to become a successful YouTuber you need to familiarize yourself with your subscribers and viewers better. You need to know your "target audience". Knowing the interests of your potential viewers is important.
Creating relevant and entertaining videos specific to their interest will be easier and smoother once you know who your audience is. Your viewers will be interested in subscribing to your channel when they feel the videos are relevant to them.
Once you start getting subscribers,  you need to have a good and positive behavior towards them. You need thank the people and respond to their comments
Finally, don't forget to link your YouTube channel to your social media accounts, you never know what opportunities you may come across.
6. Choose a vlog topics which you are Passionate about.
Don't just dig into YouTube channel, because you think that it may benefit you pecuniarily. Your viewers will see your videos if you are not passionate about it. Vlogging about topics that do not interest you or bore you may lead you to lose motivation to consistently create quality content.
7. Vlog the Positive way.
Everybody worldwide loves a "feel good" story. Negativity in the context of humor may be good at times but constant rants and complaints should be avoided, as the old saying goes, "look on the bright side".
8. Be a Differentiator.
Be unique and original. You need to be different to be seen. Stick with your chosen idea and work on it. It may take a lot of time to garner views on YouTube, targeting a section of individuals will be beneficial in the long run rather than trying to gather numerous viewers and taking a whole different approach to your channel. The topic can be anything. It's your channel!
9.Consistent content is key.
Maintaining a vlog is not as easy as it sounds. It is not possible to vlog every other day. One needs to be realistic about how often one can upload a vlog.
After garnering subscribers,  your viewers will expect to hear from you at regular intervals, if you don't update tour vlog frequently it will lead to a loss in subscribers and viewers.
Updating regularly (you can upload a vlog every Monday), demonstrates the dedication,  hard work and professionalism both to your subscribers and head hunters or whomever you wish to attract! Be consistent with your content.
10. Socialize, Colloborate & Share.
Networking and building relationships with other vloggers is one of the most important tip. Networking with other vloggers is very beneficial. It produces cross promotion and colloborative opportunities which is a great way to promote your YouTube channel.
Being a community driven platform, Youtube can help you make many friends and makes you come across people from different aspects in life. Showing a genuine interest in people and the work they are producing will make others show interest in your content too.
Share your videos. The share tab underneath a video, will enable you to share your content across  different social platforms which certainly gives you a lot of options! The embed tab allows you to share your video with your network in custom sizes. To get more views on your vlog you need to get social and not just upload and forget about them.
The YouTube community consists of people who love to collaborate, so if you come across a channel that has a similar idea or niche,  you can reach out to them and figure out if you can work on a video together and collaborate.
11. Become a YouTube Partner
You become a YouTube star but if you don't make money from YouTube then there is no meaning. You can become a YouTube partner and make money from your  videos. Many YouTube stars are making millions of dollars from their YouTube channel.
So, let's get started with these tips and be youtube star. what are you waiting for?